'Below Deck': Is Kate Chastain Living in a Haunted House?
If it were up to Kate Chastain from Below Deck, she'd have an exorcist over to her home STAT. Chastain has been tracking an abundance of love bugs at her rented Florida home, to the point where they were engulfing her windows and doors. At this point, she wonders if her house is maybe haunted.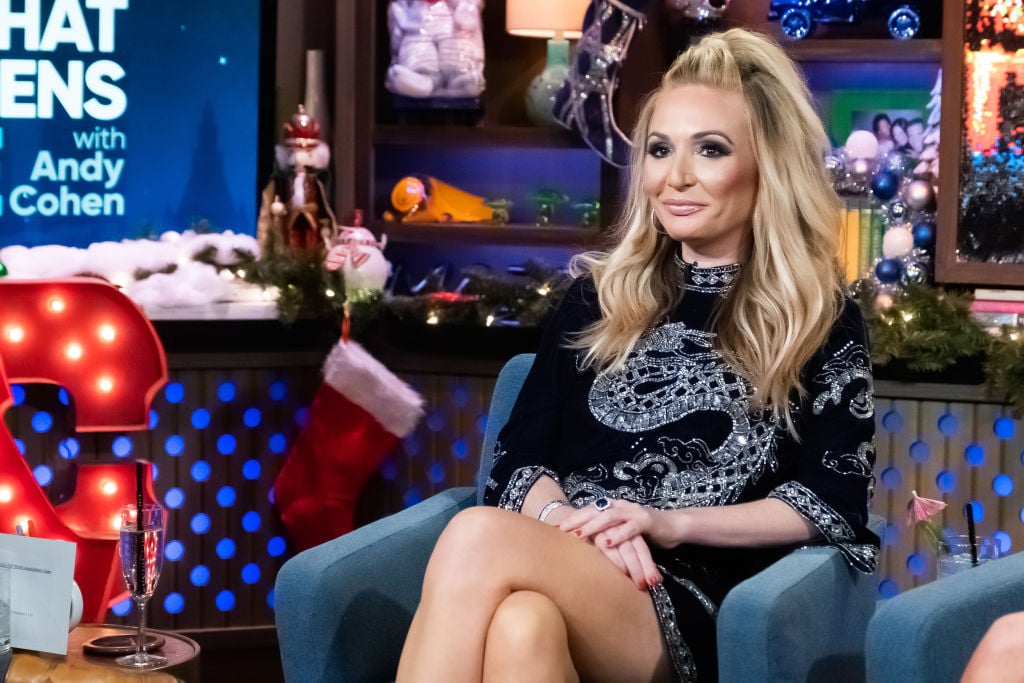 She joked about the preponderance of bugs swarming just her home, but there was a tinge of concern every time she'd update fans on the situation on Instagram. But she finally had enough, concluding that her house must be haunted and (maybe) joked about having proof it might be haunted.
Thankfully, she was finally able to rid the exterior of her home of the amorous love bugs. But she's still dealing with the aftermath and is not taking any chances moving forward.
Bugs and more bugs
Chastain shared on her Instagram story that for the last two days her home was "completely covered" in love bugs. "I felt like I was living in an [Alfred] Hitchcock movie," she wrote. "I drove to the store to get things to get rid of them and noticed I didn't see a single lovebug anywhere else. It was just my house."
She then shared a video of her fight against the bugs. Covered in one of her famous scarves, she aggressively sprays the bugs, opening the door just enough to spray outside. "This is like pissing in the wind," she says almost sounding like Captain Lee Rosbach.
Chastain concludes that between the crazy bug infestation and the year the home was built, she was likely dealing with a haunting. "So pretty much all of yesterday I was convinced and freaked out that the house (built in 1890) that I'm renting during COVID isolation is haunted." She concludes the house was haunted because her house was the only one experiencing the bug attack.
She may buy a sh*t ton of sage (just in case)
Chastain did her research on hauntings too. According to her research, in addition to the bugs, the smoke detector going off for no reason could be a sign of a haunting. She shared a Cameo video where the smoke detector screamed for no apparent reason.
She also shared a video of the lovebugs overwhelming her home so drastically, they were coming through the cracks in the doors and windows. "A plague upon my house," she wrote along with the date, May 6, 2020. She added that she was ready to move out or have a séance last night.
But suddenly … the bugs disappeared? "It's a miracle!" Chastain proclaimed to her dog Halo. "They're gone! Except for the bugs on my windowsill still. That's OK." She tells Halo they can even go outside again. She pans her camera over to a bucket that contained water. It is completely filled with dead black bugs. "Yay, it's not haunted," she exclaims wondering if the breeze deterred the bugs. But later she shows the dead bugs inside the house that came in under the door. "I still have to get rid of all the little bodies," she says.
Chastain may now end up buying a "sh*t ton of sage to burn later in case. She is probably smart to invest in a little sage.