'Below Deck': Is Meghan McCain From 'The View' Team Rhylee from 'Below Deck'?
Meghan McCain from 'The View' weighed in on all things Bravo, including if she's on Rhylee Gerber's side from 'Below Deck.'
Meghan McCain from The View knows what it's like to fight the good fight. She spends her mornings sparring with her co-hosts on The View and always seems to speak her mind.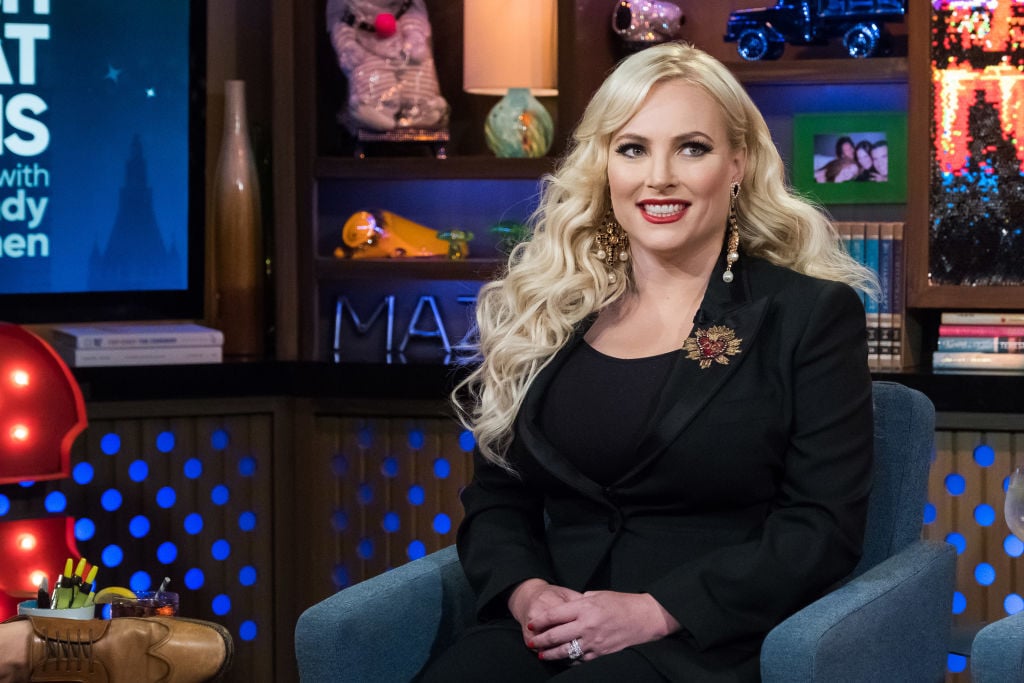 McCain was a guest on Watch What Happens Live with Andy Cohen and addressed a number of questions about her favorite Bravo shows. During a round of "Candid with McCain," she offered her take on some recent "Bravo drama." She first admitted that since she was always a "daddy's girl" she can see how Joe Giudice's daughters from The Real Housewives of New Jersey always side with their dad.
She also said the water fight between Margaret Josephs and Danielle Staub was the craziest thing she's ever witnessed on television. "The fact that her ponytail stayed and her weave stayed, I was so impressed," McCain said.
She's also in Rhylee Gerber's corner
McCain also weighed in on Below Deck drama. Host Andy Cohen asked, "Reaction to the guys versus girls dynamic." McCain seemed fascinated with what occurred this season. "I thought it was a very interesting take with where we are at culturally," McCain observed. "And I am totally 'Team Rhylee' in all of it. They were not respectful to her and they ganged up on her. It's not appropriate."
Cohen then wonders if McCain considers herself to be the Rhylee Gerber of The View. "Maybe," she says. "You know what, definitely, it's like, she's doing her job, she's from Alaska. It's like I was watching it with my husband and was like, 'They are not being nice to her!'"
McCain also commented on the now-infamous penis cake. "So this one looked a lot like a real penis," she said. "So maybe make it look less like a sex toy."
Gerber has had a rough season
Gerber returned to the show midseason when deckhand Abbi Murphy quit. She went to work immediately, almost simultaneously putting on her uniform, while scrubbing the deck. However, she didn't receive a warm greeting from bosun Ashton Pienaar. When Pienaar learned Gerber would return he looked pained. Pienaar and Gerber worked together the previous season and he insisted she had a bad attitude.
However, Gerber seemed to be willing to make it work on her end. But she knew Pienaar had it out for her the minute she returned. "Ashton has the biggest ego out of anybody I've ever met," she told Showbiz Cheat Sheet in November. "With that, there's pros and cons because I know he's going to try to make himself look good as bosun, which means he was going to try to make it appear like he was being fair."
She added that Pienaar held a grudge against her since season 6. "We'd agree about Chandler [Brooks] but then he'd be a f**king d**k when I'd say anything," she added. "But I also had this dreaded feeling, you know, he's probably going to be gunning for me." When she finally saw him this season, "I think his heart literally stopped," she said.