'Below Deck': Josiah Carter Honors a Florida Police Officer Who Died From COVID-19
Josiah Carter from 'Below Deck' shared his grief over losing a friend in Florida to coronavirus.
Despite being an ocean away, Josiah Carter from Below Deck shared that he is grieving after learning that friend, Deputy Shannon Bennett from Ft. Lauderdale, Florida died from COVID-19 (coronavirus).
The Broward Sheriff tweeted, "Deputy Shannon Bennett was a 12 year veteran of the Broward Sheriff's Office; an out and proud gay law enforcement deputy; a school resource officer who protected and mentored the young students at Deerfield Beach Elementary; a man in love to be wedded later this year."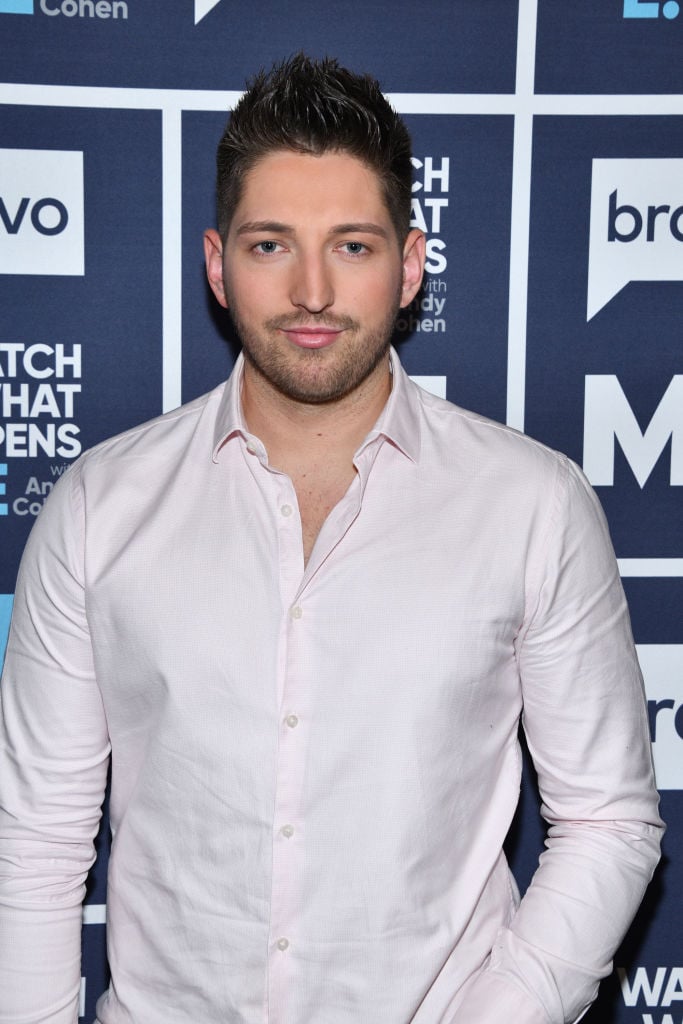 Carter expressed his own thoughts about Bennett. He shared on Instagram that the two instantly became friends. He also considered Bennett to be like a "big brother" and said he will never forget their friendship.
'Shocked and sad'
Carter spent time in Ft. Lauderdale, Florida when he worked in yachting. It was during that time when he met and connected with Bennett. He expressed his condolences to his friends and family. But he too is grieving.
"Feeling sad and shocked to hear that this terrible virus has taken one of my young healthy friends," Carter wrote along with several photos with Bennett. "Words really cannot describe how I feel about this news. I met Shannon only 4 years ago and we instantly became friends."
Carter shared how he met Bennett. "He was one of the first people I met when I moved to Fort Lauderdale for work," he continued with his post. "Personally I was in a very strange place in my life, not liking who I was and not liking the fact I was gay. He was like a big brother to me, with no agenda just kindness and thoughtfulness, he guided me and reassured me that everything would be okay."
"Shannon always seemed to look out for others and cared for everyone, such a selfless person," he added. "My heart goes out to all his friends and family back in Fort Lauderdale and especially his fiancé Jonathan. I will never forget you or our friendship Shannon rest in peace you sweet man❤️❤️ @sb099." Carter added, "This is more serious than you think, everyone stay inside!"
The 'Below Deck' community responds
Both Anastasia Surmava and Hannah Ferrier from Below Deck Mediterranean expressed their condolences on Carter's post. "This is so sad. I am so sorry for your loss 🙏🏼 Rest In Peace Shannon 🌹," Surmava wrote. Ferrier added, "😢😢😢." Carter's mother wrote, "So sad to hear about Shannon xxx."
"The 39-year-old deputy, who worked at the Broward Sheriff's Office for almost 13 years, died late Friday night, April 3," according to a statement from the Broward Sheriff's office. "Deputy Bennett left work early on March 23, because he was not feeling well. The next day, he went to the hospital and was tested for COVID-19. On March 27, his test came back positive. Deputy Bennett's passing is the first COVID-19 death for BSO and believed to be the first line-of-duty COVID-19 death in Florida."
"Deputy Bennett is survived by his fiancé, Jonathan Frey; his mother, Barbara Bennett and his brother, Darren Bennett, who worked for ten years in BSO's Department of Detention before leaving BSO in 2013 to work in the ministry at Calvary Chapel Fort Lauderdale. Darren is currently a campus pastor for Calvary Chapel North Miami," according to the statement.