'Below Deck': Josiah Carter Shares His Special Gin and Tonic Recipe
Josiah Carter from Below Deck offered a special cocktail recipe so quarantine can be a little more like being on a yacht. Well … sort of.
Carter was often seen whipping up special drinks for charter guests when he was on the show. So he decided to treat Instagram fans to an ultra-refreshing version of a gin and tonic. He called the drink the "Summer Gin and Tonic" that includes fruit and lots of ice.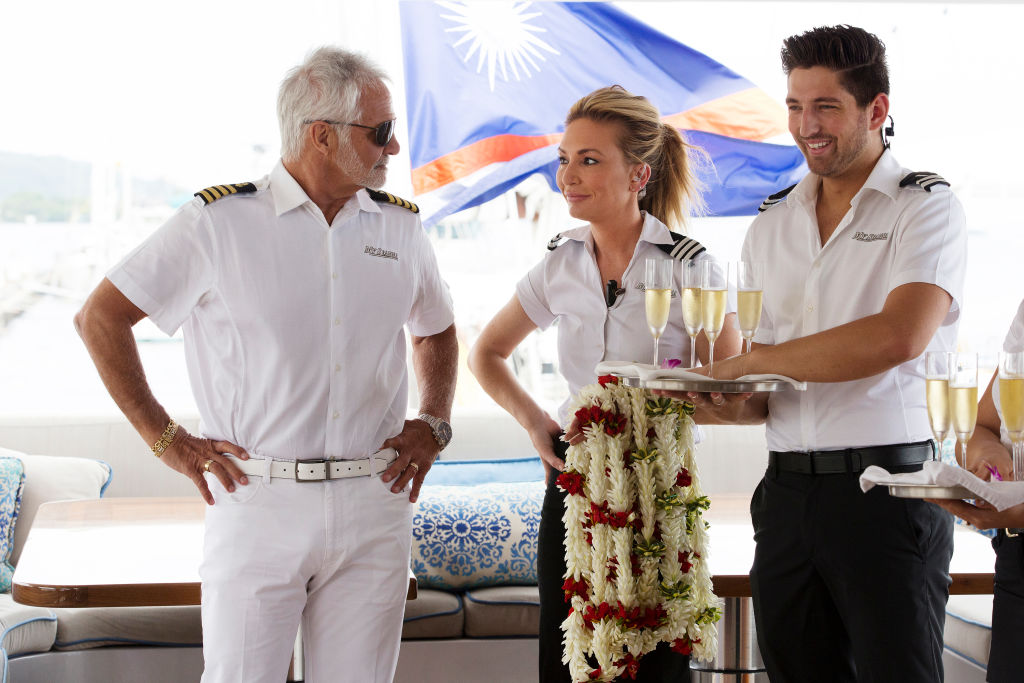 He posted a video that offers a demonstration and also the special recipe. Carter also told fans that they could make more cocktail requests. He's been dishing about some special yachting "insider" secrets, such as how to clean and disinfect surfaces. So how do you make Carter's special cocktail?
This cocktail includes fresh or frozen fruit
Instead of just gin, tonic and lime, Carter likes to infuse his cocktail with some fresh or frozen berries. You will need gin, tonic, limes and frozen fruit. "You can use fresh fruit," he adds.
First, he rolls one lime to release the juices. He cuts the lime in half and then cuts the halves into threes. This move allows you to create evenly sliced lime wedges. He deposits one of the wedges directly into his tall glass.
Next, he adds that fruit. He doesn't have any fresh fruit left. "But you can use fresh fruit, frozen fruit or fruit liqueur," he advises. Carter also has a rolling pin nearby. "You would normally muddle it, I'm not gonna muddle it," he says. "So I just got a little rolling pin." He smashes the fruit to get all the juices going. He then shows the camera the end of the rolling pin too. "Nice color," he remarks.
Now for the booze
Carter adds huge handfuls of ice to the glass. "I like to fill it to the top," he says of the ice. "The ice melts less and it makes it just a bit tastier." He then adds two shots of gin. He prefers Tanqueray. "And a little more for good luck," he says pouring a little more from the bottle into his glass.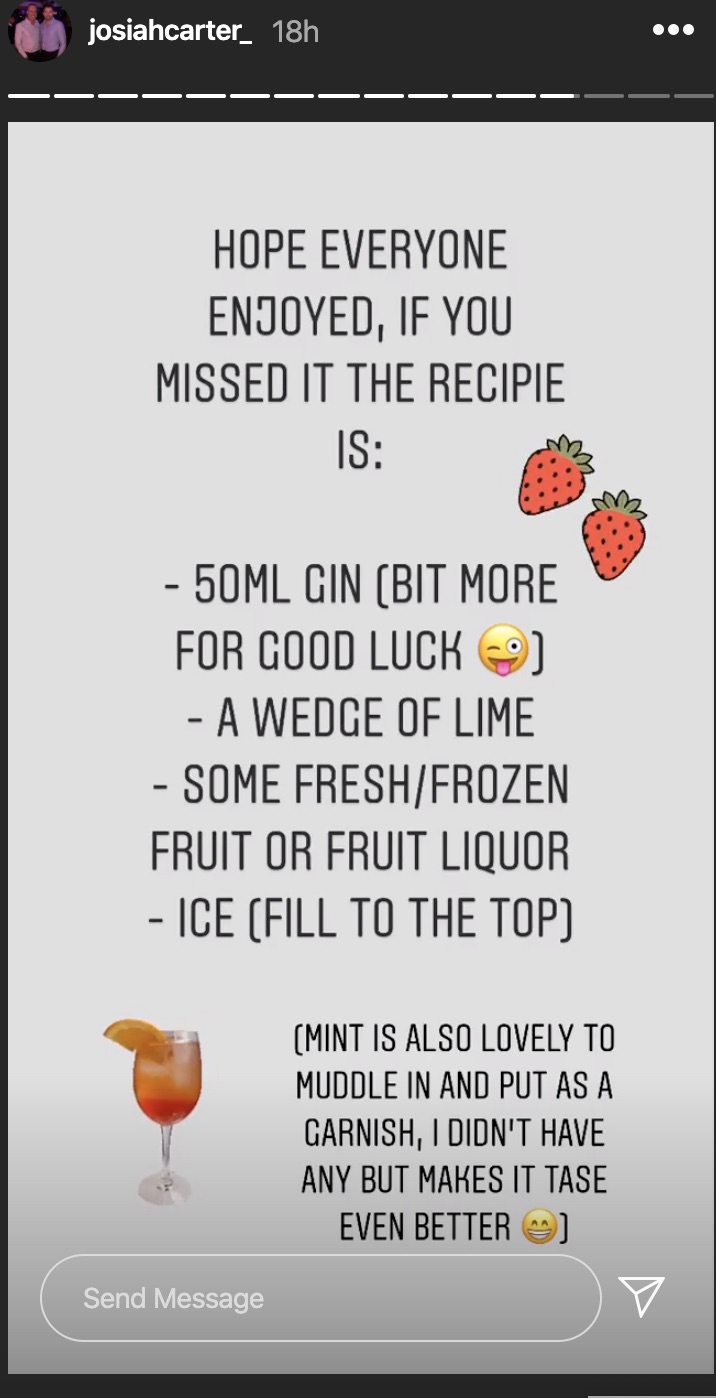 "And then simply top it off with tonic water," he says pouring a can of tonic into his glass. "It's a bit summery, it's a bit nicer," he says. He then uses a spoon to mix it and he is ready to enjoy his cocktail. Carter also shared the specific recipe on his Instagram story too.
Fans loved the cocktail tutorial and begged for more. One person asked for his version of the old fashioned. He made an old fashioned for the final group of charter guests when he was on Below Deck. Chief stew Kate Chastain asks Carter to make the group one of his famous old fashioned cocktails. He delivers but the primary charter guest complains he made the drink with an orange instead of a lemon. "This is not a lemon rind," she says to him. "I said, 'No orange!' We'll get there eventually." Although the primary didn't want an orange, it seems as though fans are craving that drink.