'Below Deck': Kate Chastain Reveals Big Money (and a Guest Role) Is the Only Way She Would Return
Former chief stew Kate Chastain revealed that while she would not return for an entire season of Below Deck she might consider coming in to "save the day" like chef Ben Robinson. Robinson returned as the chef midway during Below Deck Season 3 and Below Deck Mediterranean Season 4. A "guest starring" role could bring Chastain back, at least temporarily.
Kate Chastain would return to 'Below Deck' for a few episodes (and big bucks)
"It would take a lot of money. I would take a page out of Ben [Robinson]'s book," she told US Weekly. "There was a couple of seasons where he would come in as the save the day guy for, like, one, maybe two [episodes]. That's the only way I would ever consider it."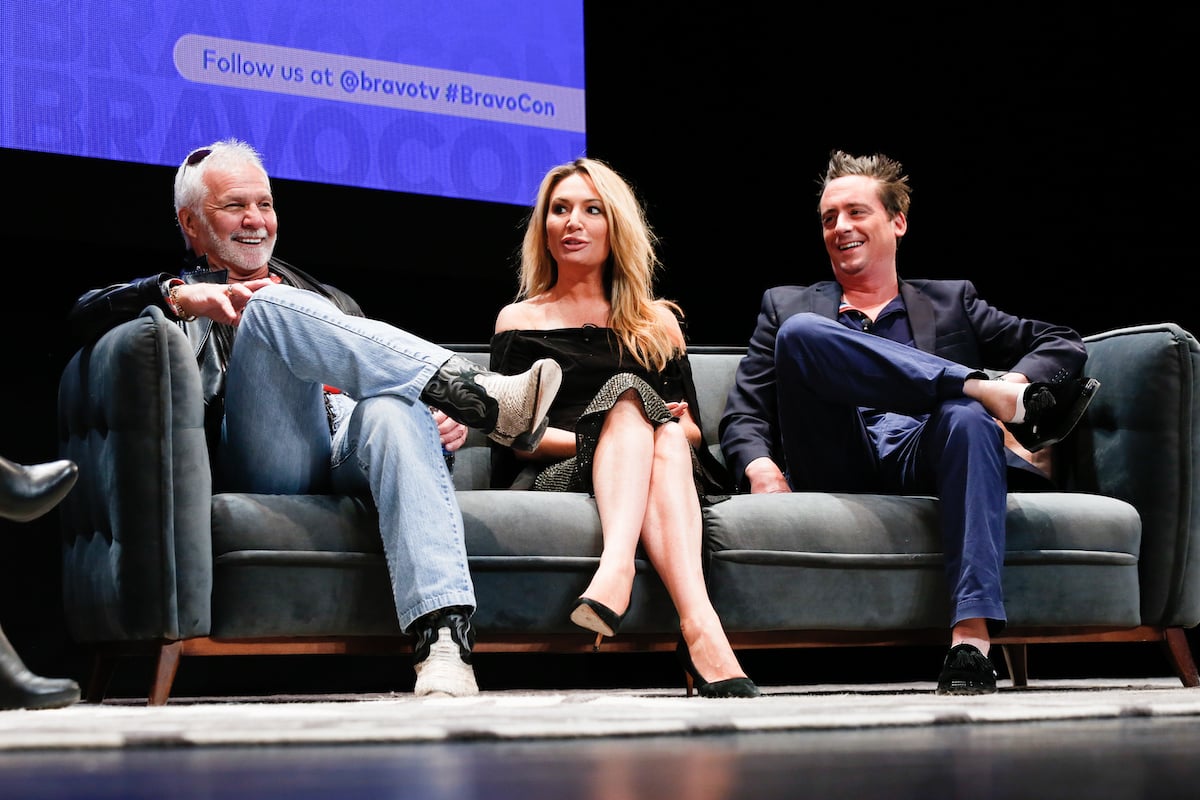 For now, Chastain is pretty content just watching the show on Below Deck Galley Talk. "It is ideal," she dished. "I gotta say I'm really enjoying the show. I see why people like it so much and I like it even better sitting on a couch, drinking a glass of wine. This is, like, the best way to watch Below Deck."
Like Chastain, Robinson also would (maybe) consider a short return to the show. He joins Chastain on the couch for Below Deck Galley Talk and remarked that he'd be there to step in if Captain Sandy Yawn needed him. "Is my phone on silent right now? Because I'm expecting a call from Sandy," he joked during a recent episode. Adding, "I would rescue Sandy. Because I love Sandy."
Kate Chastain from 'Below Deck' made observations about Katie Flood from 'Below Deck Med'
Chastain commented about the current Below Deck Mediterranean season, sharing how she thinks chief stew Katie Flood is going to need to be a little tougher with Lexi Wilson. "Dogs, bees, and Lexi can sense fear," Chastain joked exclusively with Showbiz Cheat Sheet. "And Katie is showing her cards too much. She has already lost the war, I fear."
She also agreed that working on a yacht is extremely stressful. "Honestly, I think that the most difficult thing about working on a yacht is living with other humans in a stressful situation," Chastain said. "But it really teaches you to be socially aware and ironically, the people who need to learn that the most are the ones that have the biggest problem with it, as we can see. [Wilson] definitely needs to learn to be more self-aware and it's not going well for her."
Kate Chastain shares a lesson from 'Below Deck'
Chastain said she also learned a hard lesson about communicating with the captain when drunken crew nights cross the line. Below Deck Med fans were frustrated when the Yawn didn't know about how extreme the night became with Wilson. Chastain too experienced her own over-the-top drunken crew night when bosun Ashton Pienaar almost physically attacked her.
She said the crew will often keep details to themselves. "Absolutely. I mean, it's awkward for the captain to go out partying with the crew," Chastain remarked. "It's awkward for them, it's awkward for the captain. So there's no way they know everything all the time. But I do wish I did really explain to Captain Lee what exactly happened. And I think that Sandy does not have a clear idea of how badly Lexi behaved. And if she did, she would also want her off the boat."
Below Deck Galley Talk Season 2. Episodes of Below Deck Mediterranean air on Mondays at 9 pm ET/PT on Bravo. New episodes will drop one week early on Mondays on Peacock. Below Deck Galley Talk airs on Fridays at 8 pm ET/PT on Bravo.