'Below Deck': Kate Chastain Reveals That Eddie Lucas Was the Real Reason She Joined the Show (Exclusive)
Kate Chastain from 'Below Deck' shared that she became interested in joining the show after seeing bosun Eddie Lucas.
In front of a packed audience, Kate Chastain from Below Deck revealed the real reason she wanted to become chief stew on the show.
Chastain and Captain Lee Rosbach had a candid discussion in front of a Columbus, Ohio audience, sharing never-before-revealed details. The event, produced by Stars Marketing Group, was hosted by Colin Macy-O'Toole from Below Deck Mediterranean and the team didn't hold back spilling secrets.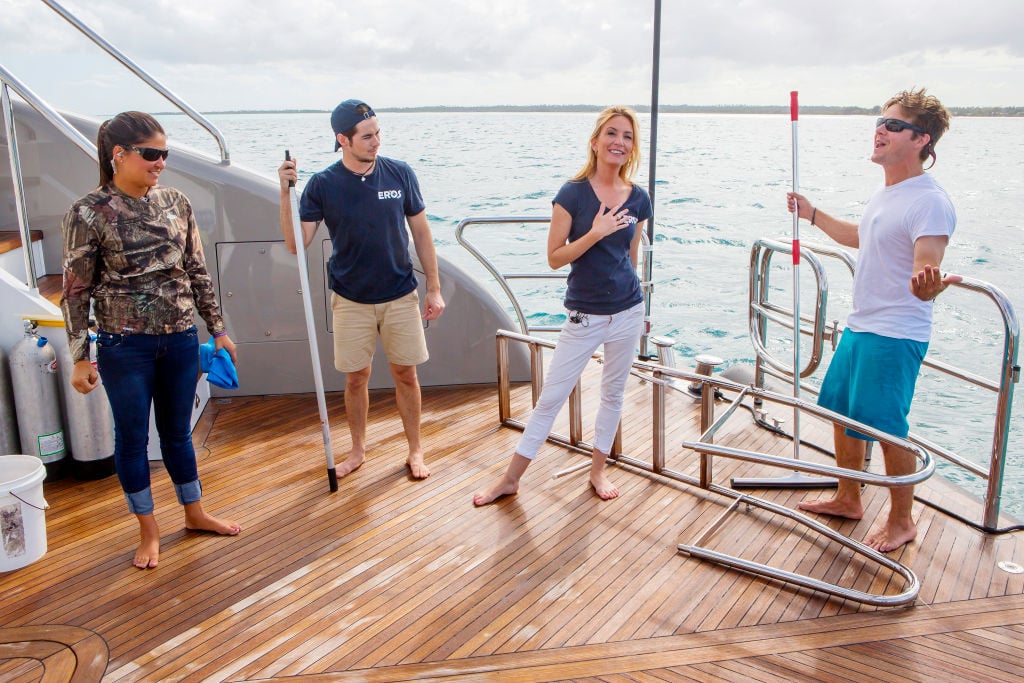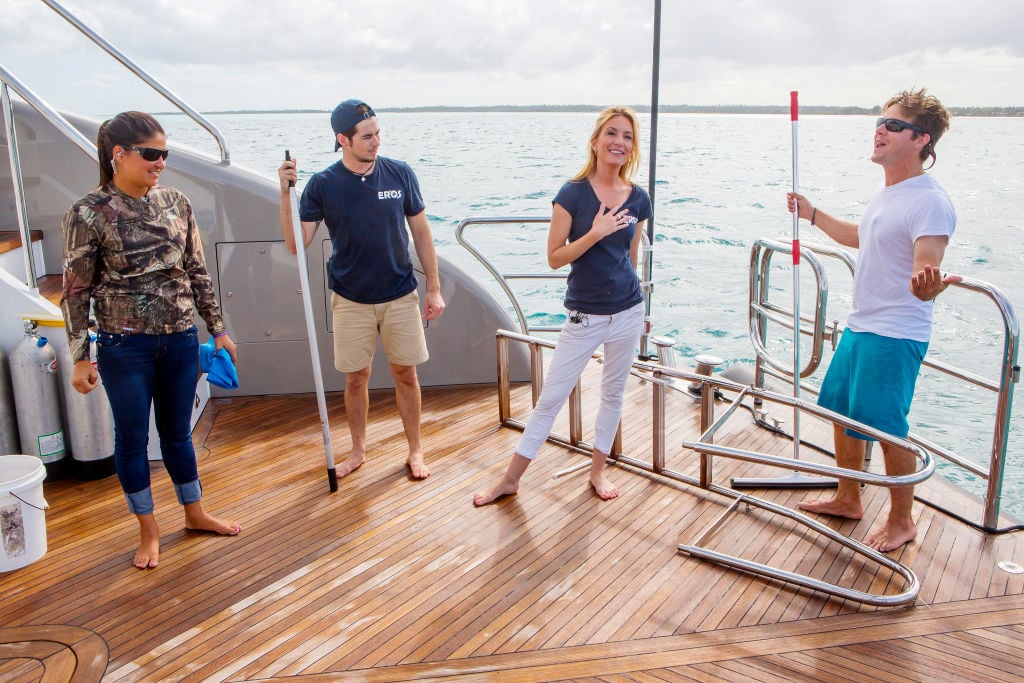 Chastain previously shared she wanted to join the show because she didn't like how original chief stew Adrienne Gang was doing her job. She told podcast host, Taylor Strecker, she thought she could do a better job. "It was embarrassing to my friends and family members," Chastain told Strecker. "I don't want them to see this girl doing the job this way and think that's what I do. Because she's not displaying it great." 
But Eddie Lucas may have sweetened the deal
Although Chastain had her eye on the job, she also had an eye on bosun Eddie Lucas. Lucas was one of the original cast members and remained on the show for three solid seasons. "Fun fact, Eddie was the reason I wanted to get on the show," Chastain said as the crowd went wild. "He looked like a Kennedy."
"He's like a New England Kennedy," Chastain recalls. "But then I got there, and he's shorter than me! But then, on Watch What Happens [Live] he had a beard and he's looking real good."
Chastain turns to Rosbach and says, "Can you hire him back, please? I think Eddie'd be a great bosun!" Rosbach agrees. "I think he'd be a really great bosun." When Rosbach and the crew appeared on WWHL for the 100th Below Deck episode, he also shared he'd hire Lucas back.
Lucas is game to return but remarked on the current drama
The good news for fans is Lucas would return to the show. He even identified a new crew member he'd love to work with too. "I would love to work with Josiah [Carter]," Lucas told Bravo's The Daily Dish. "I think he would be great to work with. I connected with him a little bit last night, and he was a really nice guy. I feel like he would work really well [in] the group."
Although Lucas would return, he is concerned about the darkness haunting season 7.  "When it comes to deck crew and everything, I don't know. I don't know who I'd really like to work with I haven't met yet," he said. "I don't know if any of them, to be honest. I've watched this current season, and it kind of left a bad taste in my mouth at times, so I can't really put my finger on any of them right now."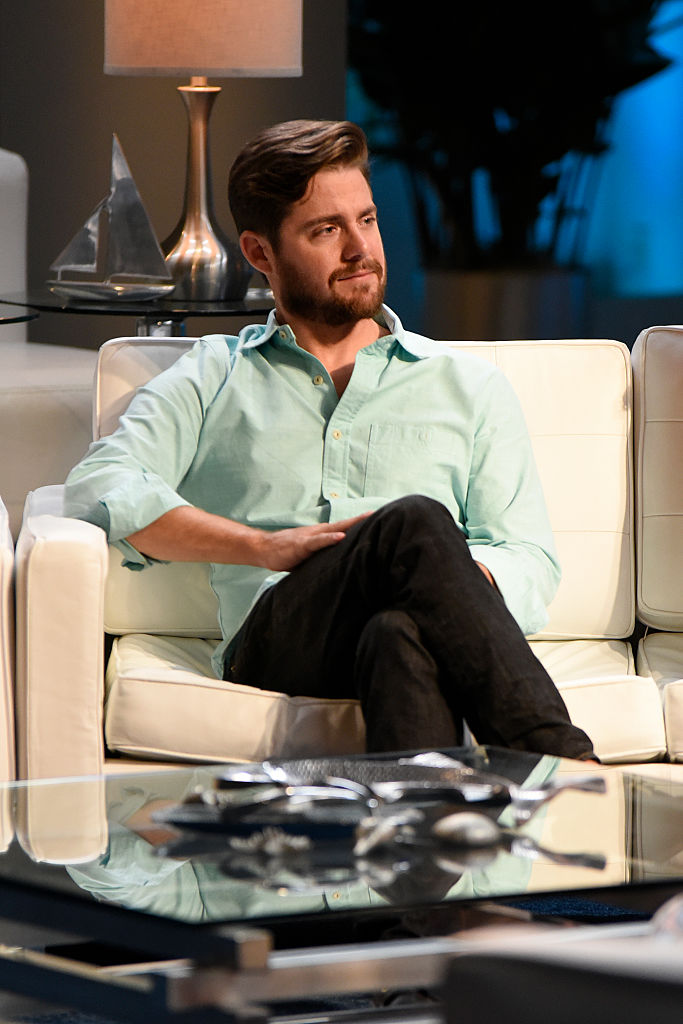 "It's been rough to watch," he continued. "For me, my standards, I wouldn't really think it's going too well for them." But Lucas gave props to Rosbach and Chastain. "I'm so proud of Captain Lee [Rosbach] and Kate [Chastain] and everyone else who has turned this show into this amazing hit that is now today, and it's just really amazing," he said. "It's really exciting, and I'm proud of the whole crew."