'Below Deck': Kate Chastain Reveals That She's Eyeing Retirement From Yachting
Could Kate Chastain's tenure on Below Deck be coming to an end? The chief stew dished about retirement, charter guests and the bru-crew on Another Below Deck podcast.
Although she's been on the show now for seven solid seasons, Chastain said hanging up her skort in the near future isn't out of the question. Chastain saw the first boat she ever worked on during a recent episode. She said seeing that yacht reminded her that it may be time to turn a page in her career.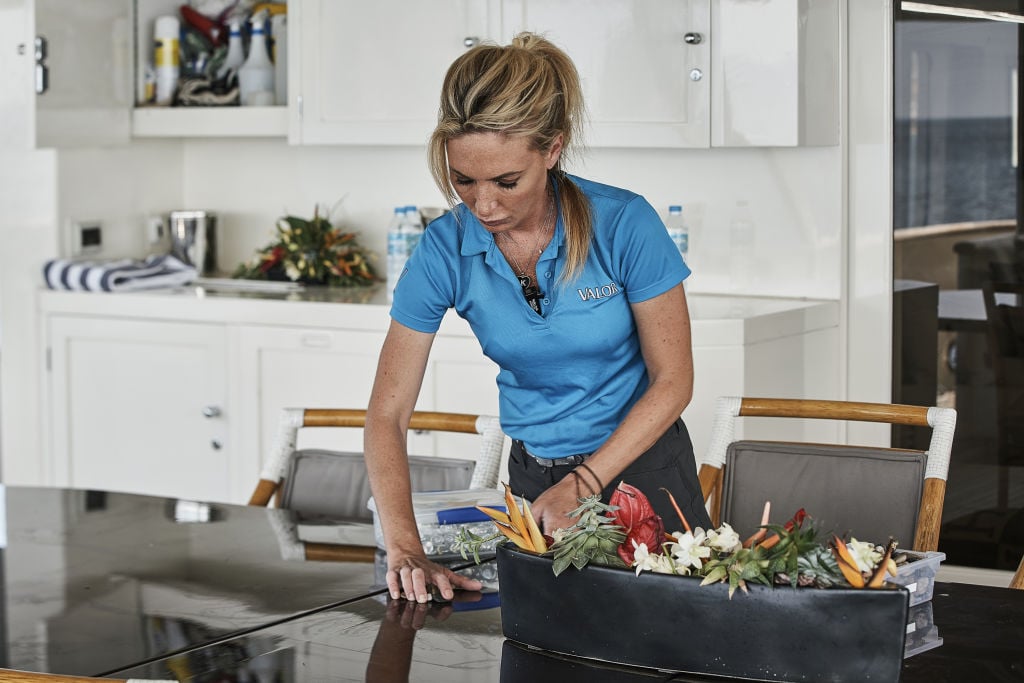 "That was my first boat and I have wanted to see that boat for 10 years," Chastain remarked. "I had never seen it. And the fact that I saw it on this freak-ass small dock in Thailand, at the end of the season, it was literally a full circle. I guess it was a half-circle around the globe."
She took the yacht as a sign
What are the odds that she would encounter the yacht after all these years? "I just turned 37 [and] I just don't know at what age when wearing a skort is no longer appropriate," she wondered. "So I don't think that I'll be wearing a skort much longer. And I wrote a book, it's called 'Lucky Charming' it's super popular. So that boat is in my book, and also that book was all about me during changing times in my life."
She's following the signs in her life. "Like after college graduation, following the signs. If you wanna make a brave step follow the signs. So I'd be hypocritical if seeing my first boat around the globe, at the end of a very tough season, that I didn't see it as some kind of sign as well." Chastain added that the road may be coming to the end for her yachting career sooner than later.
Chastain set this goal during her first season on the show
Viewers likely won't love hearing that Chastain is mulling over retirement. However, she set this goal for herself during her first season on the show and it may be time to revisit what she said.
As viewers got to know the chief stew in 2014, Chastain made this prediction about her future in yachting. "If I'm still in yachting in five years you may have to put me on suicide watch," she said in a confessional. Chastain may have already been preparing to step into the next phase of her life. She moved from Florida to New York City and is immersing herself in city life with her dog Halo by her side.
Also, the typical Below Deck hijinks and sophomoric nonsense may be getting old. She shared with the podcast hosts that chef Kevin Dobson was extremely two-faced. Plus, Chastain revealed that she had no idea how bad the bru-crew was until watching the After Shows and confessional footage. "Honestly a lot of the worst things that show Ashton's true character are things that he said in the van, not around us and the privacy of his room," Chastain shared. "I knew he was kind of arrogant, but I didn't know the level."