'Below Deck': Kate Chastain Says She Was 'Horrible' At Her First Chief Stew Job
Kate Chastain from Below Deck took a trip down memory lane while watching Below Deck Sailing Yacht. During the show, Chastain revealed that she didn't hit it out of the park when she first became a chief stew.
Chastain made a special remote guest appearance commentary where she shared her reaction and thoughts on the cast and plotline. She seemed to appreciate the new series vibe and cast members, sharing that she thinks Captain Glenn Shephard is approachable. "Captain Glenn is fair and sweet — and firm. Looks like he works out," she said, Bravo's The Daily Dish recounts. "It's because he's Canadian. Canadians are nice."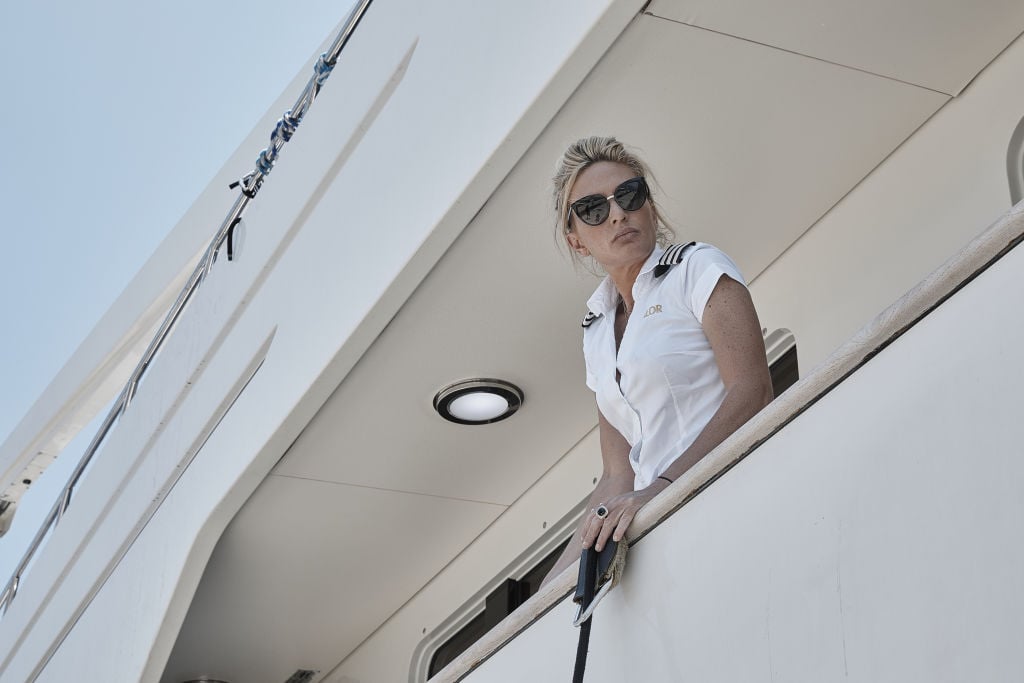 But she also witnessed tensions between second stew Madison Stalker and chief stew Jenna MacGillivray. Chastain dealt with plenty of drama with her stews in the past, although her last season focused on misogynistic behavior coming from the men on the deck team and the chef.
She says she wasn't good at her first chief stew job
Being new in a role certainly has growing pains. Even though Chastain has shown that she is great at her job, she admits it wasn't always the case when she started out. Chastain watched the moment where Stalker, MacGillivray, and Shephard have a discussion about Stalker's performance. At the end of the discussion, Stalker explains she's been working extremely hard.
"Before I was a chief stew, I thought, 'Oh my gosh, that job is so easy. I could do such a better job.' And then, I became a chief stew and there were so many things that I didn't know had to be done," Chastain said in her commentary.
Adding, "I was a horrible first chief stew. So bad I even wrote my first chief stew an email of complete mea culpa, like, 'I am so sorry! This is way harder than I thought.'"
Chastain encountered her first yacht during her last season of 'Below Deck'
Chastain came face to face with the first yacht she worked on during her final season of Below Deck. She shared her thoughts and emotions that the boat stirred inside her during the episode.
"That was my first boat and I have wanted to see that boat for 10 years," she said in a confessional. "I had never seen it. And the fact that I saw it on this freak-ass small dock in Thailand, at the end of the season, it was literally a full circle. I guess it was a half-circle around the globe."
She announced that she was leaving the show during the reunion. But said it took seeing her first yacht as a sign that it was time to gracefully bow out. "I just turned 37 [and] I just don't know at what age when wearing a skort is no longer appropriate," she told the hosts on Another Below Deck podcast. "So I don't think that I'll be wearing a skort much longer. And I wrote a book, it's called 'Lucky Charming' it's super popular. So that boat is in my book, and also that book was all about me during changing times in my life."
Since her departure, Chastain has remained part of the Bravo family. In addition to her commentary, she announced her Sirius XM show on Radio Andy.