'Below Deck Med': Adrienne Gang Softens Her Stance on Captain Sandy After Brutally Dragging Her on Social Media
Adrienne Gang from Below Deck seemingly softened her stance toward Captain Sandy Yawn from Below Deck Mediterranean after Gang brutally dragged her on social media for a remark she made about chief stew Hannah Ferrier.
Ferrier went on a podcast and accused Yawn of wanting her out from day one. She also said that Yawn was competitive with her on the show. Showbiz Cheat Sheet reached out to Yawn for comment about Ferrier's remarks, which is when Yawn scoffed at Ferrier's assertion of being competitive. Adding, "I'm a captain and she waits tables. There's no equal there professionally." Gang read Showbiz Cheat Sheet's interview with Yawn, screenshotted a segment, and tweeted, "On behalf of myself (former chief stew) and EVERY chief stew, and every other stew on the planet: F**k you, Sandy."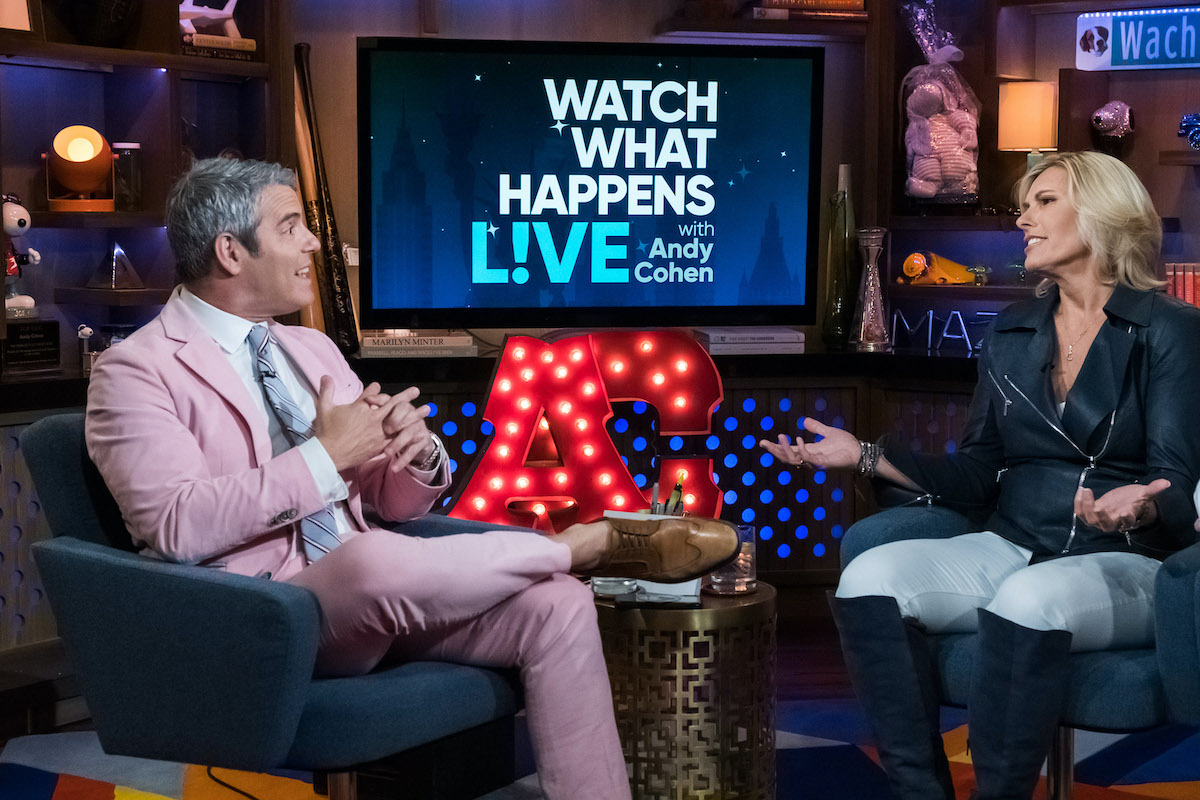 Adrienne Gang thinks Captain Sandy's comment had no 'ill intent'
Ferrier picked up the story and tweeted about it too. The story then went viral. Gang recently went on the same podcast to discuss the comment and her reaction. "My suspicion was that Sandy was trying to take a dig at Hannah and didn't realize that it would be insulting to a much larger group of people," she said on the Side Piece with Melissa Pfeister podcast.
"Not only stewardesses in the yachting industry that are still going to be working for her in the future but also pretty much the entire hospitality industry as a whole," she said.
RELATED: 'Below Deck Med': Could João Franco Be a 'Below Deck' Captain Someday?
"And I had a lot of respect for Sandy," she continued. "I don't think she has ill intent. I just don't think she's very graceful with her words. And I think that gets her into trouble."
"Maybe in the future she'll be more thoughtful about the things that she says," she added. "Even if she intends it as an insult or a dig. It was a thoughtless thing to say, and I'm sure she regrets it now. But I would hope that she would be a little bit more thoughtful about the things she says in the future."
Adrienne Gang would rather work for Captain Sandy?
Gang has firmly sided with Ferrier ever since she was fired on the show. Yawn fired Ferrier after bosun Malia White sent a photo of Ferrier's valium and vape pen to Yawn. Yawn has since said she did not fire Ferrier specifically because of the find, but because she did not trust Ferrier.
And while Gang disagrees with how Ferrier's firing went down, she made this surprising statement about who is the better captain: Captain Lee Rosbach from Below Deck or Yawn. While Gang said that Captain Glenn Shephard from Below Deck Sailing Yacht is the best, she sided with Yawn over Rosbach. She also said she'd return to the show for Yawn over Rosbach.
RELATED: 'Below Deck Med': Captain Sandy Reveals If She'd Rather Have Chef Kiko's Vegas Night Dinner or Chef Mila's (Licked) Steak
"It would make for some fireworks," she said if she were to ever work for Yawn. Gang also told Showbiz Cheat Sheet she is planning to host her own Below Deck recap podcast for the upcoming season.