'Below Deck Med': Aesha Scott Explains Why She and Jack Stirrup Broke up (And What Hilarious Prediction Did Her Mother Make)
Aesha Scott and Jack Stirrup from Below Deck Mediterranean walked off Sirocco hand in hand, ready to embark upon their newfound relationship.
Unfortunately, fans now know the relationship didn't actually materialize post-season. After significant speculation, Scott set the record straight and said the couple was no longer dating. She posted an Instagram video telling fans that while the couple parted ways, they are still on friendly terms and she only wanted the best for him.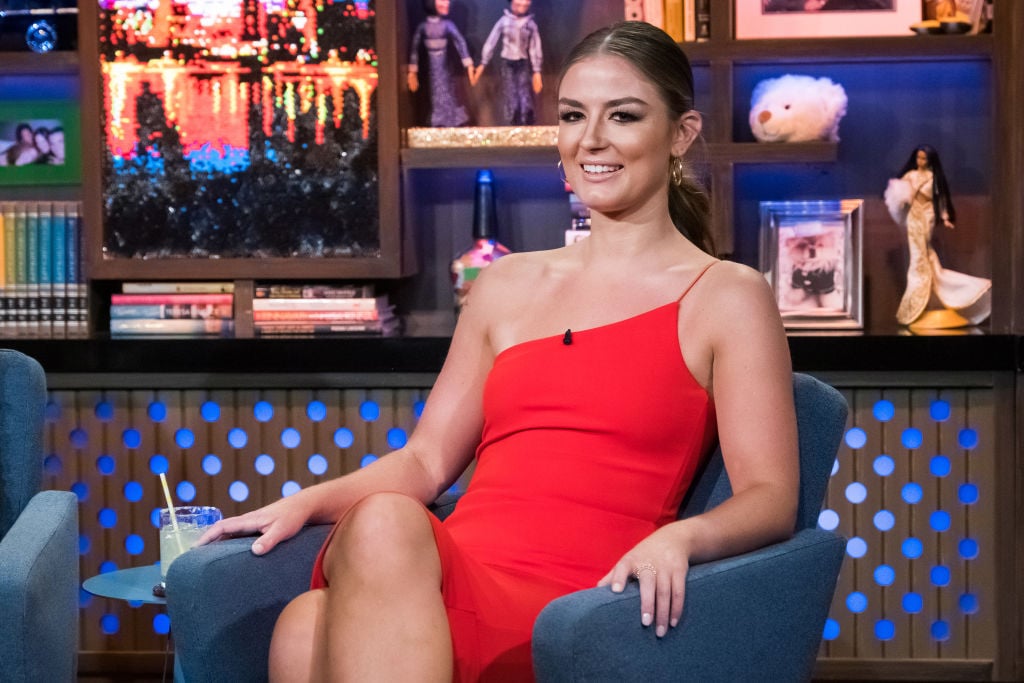 In her video, she would not reveal the reason why the couple broke up. But, during her appearance on Watch What Happens Live with Andy Cohen she shared what exactly happened when they returned to land. Plus, she dished about what her mother predicted about one of Stirrup's "physical characteristics" on the WWHL After Show.
There was someone else in Stirrup's life
Stirrup's now-deleted Instagram account showed that he and Scott were no longer together. His photos typically included romantic shots with a woman that was not Scott. During her appearance on WWHL, Scott explained what happened to the relationship.
The audience poll showed fans still wanted the couple to be together and host Andy Cohen asked Scott if she knew Stirrup had a girlfriend going into the relationship. "He didn't have it at the time because he broke up with her to come to the show," she said. "And then he left the show and then I think it all got a bit tense and he left. He ended up going back to his ex-girlfriend and it ended quite swiftly."
She adds they've had good discussions about it and are in a good place. Cohen wonders if Scott learned that the couple reunited through Instagram. But, "No I found out through her messaging me saying, 'Can you stop *******,'" Scott says then realizing she hurled an expletive on air.
But they still are on good terms
Scott continues by saying there is no ill will. "I promise everyone it was completely genuine, it was just that he is a young boy at heart and he freaked out and ran home and ran to what he was familiar with," she says. "Because you leave the boat and all of a sudden you have a girlfriend. You are doing long distance from New Zealand. Instead of discussing it with me, he just freaked out and ran to what he knew."
Cohen wonders if the couple could ever reunite but Scott doesn't see it happening. "No, he wants to live in Liverpool, I want to live in New Zealand," she says. "But I wish him all the best and I honestly love him."
This is how her family reacted to some of the more intimate moments
Later a WWHL After Show caller asks Scott to actually describe Stirrup's assets. Using her hands, she makes a good attempt as Cohen and co-guest Anastasia Surmava laugh. But she made the segment even funnier when she explained what her mother predicted.
"Mum was very interested because she predicted he had a snake penis," Scott remarks. "She calls me before I sleep with him and says, 'I don't think you should do it, it looks like he'd have a snakey penis!" So I called her after and was like, 'You're wrong, Mum!'" Cohen is left speechless and laughing. He adds, "I definitely want to meet your mom."