'Below Deck Med': Aesha Scott Reveals How She Found Out Jack Stirrup Was Back With His Ex-Girlfriend
Below Deck Mediterranean viewers will soon learn how Aesha Scott discovered that it was over with ex-boyfriend Jack Stirrup.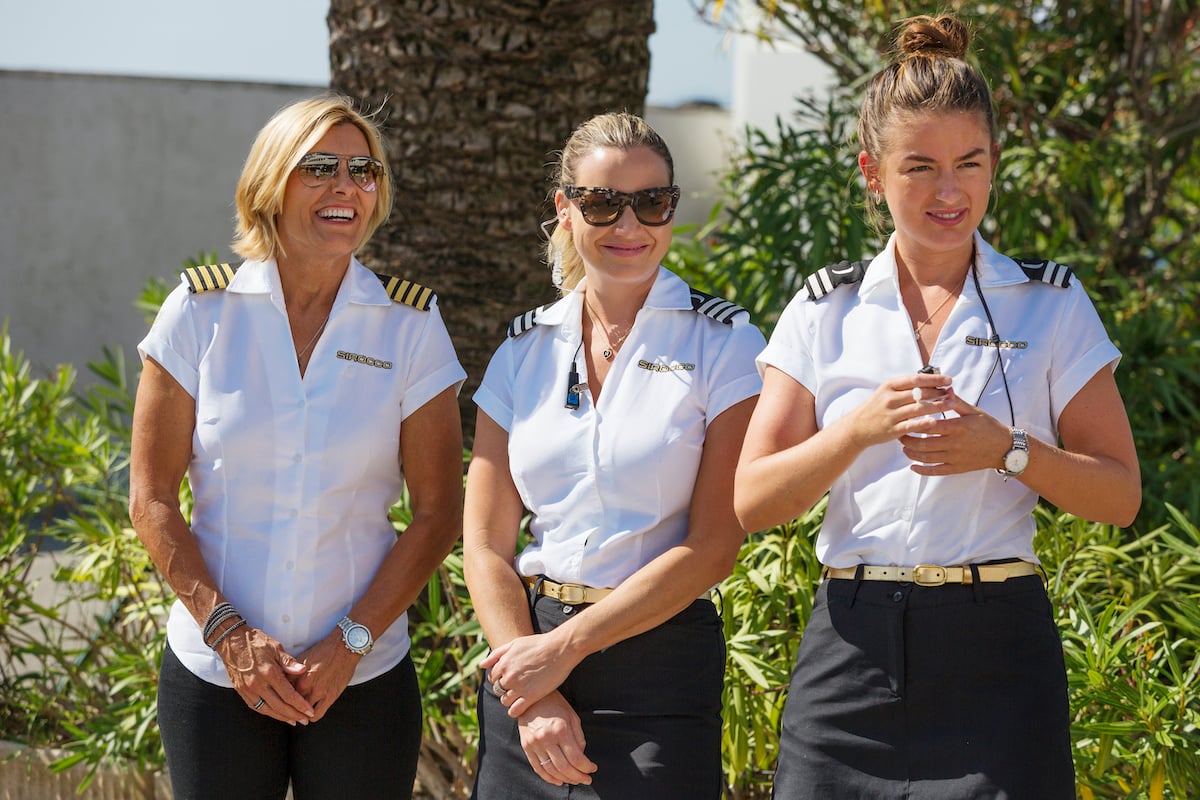 Scott recently joined the Wellington crew and revealed in a confessional how she found out it was over with Stirrup. "Jack and I aren't still together," she said.
"He said he wanted to go back to London and I was supposed to go see him in London," she continued. "But then he, like went back to his ex-girlfriend when we were still together, and I had to find out through watching her Instagram stories."
Aesha Scott broke the breakup news to fans
Stirrup and Scott had a steamy, but also playful boatmance. He made a grand gesture to ask her to be his girlfriend and the couple had no drama on the boat. So fans were surprised to learn the couple broke up.
Scott appeared on Watch What Happens Live with Andy Cohen and explained what happened. Host Andy Cohen asked Scott if she knew Stirrup had a girlfriend.  "He didn't have it at the time because he broke up with her to come to the show," she remarked. "And then he left the show and then I think it all got a bit tense and he left. He ended up going back to his ex-girlfriend and it ended quite swiftly."
She shared that Stirrup's girlfriend then messaged her on Instagram. "I found out through her messaging me saying, 'Can you stop *******,'" she said. Adding, "I promise everyone it was completely genuine, it was just that he is a young boy at heart and he freaked out and ran home and ran to what he was familiar with," she insisted. "Because you leave the boat and all of a sudden you have a girlfriend. You are doing long distance from New Zealand. Instead of discussing it with me, he just freaked out and ran to what he knew."
Scott and Stirrup weren't always on good terms
Below Deck Med showrunner Nadine Rajabi shared that the former couple stopped speaking to each other.  "They kind of stopped talking for a very long time. But they reconvened and they're friends," Rajabi said on the Bleav No Script No Problem podcast. 
"But they're doing wonderful and they're still friends but they did go through a big period where after the show where they broke up and didn't talk," Rajabi added. "Because Jack started dating the girl he was dating before. And she was upset by it. But they worked it out."
Scott returned to the show, meanwhile, Stirrup and his girlfriend welcomed a baby.
"Jack is actually having a baby with his girlfriend who he dated a little bit before the show and then after," Rajabi said at the time. "So I remember, Jack's like, 'Nadine, I need some money, what should I do?" she said in her amazing Liverpool accent. She laughed, "I'm like, I don't know Jack. You gotta keep working, man. And I was like, 'Poor guy.' He is such a loveable human being. I love that guy so much. I think he's going to be a great father."