'Below Deck Med' Alums Record New Music Together From Different States
Two Below Deck Mediterranean deckhands just showed off their serious music skills when they collaborated on a new song hundreds of miles apart.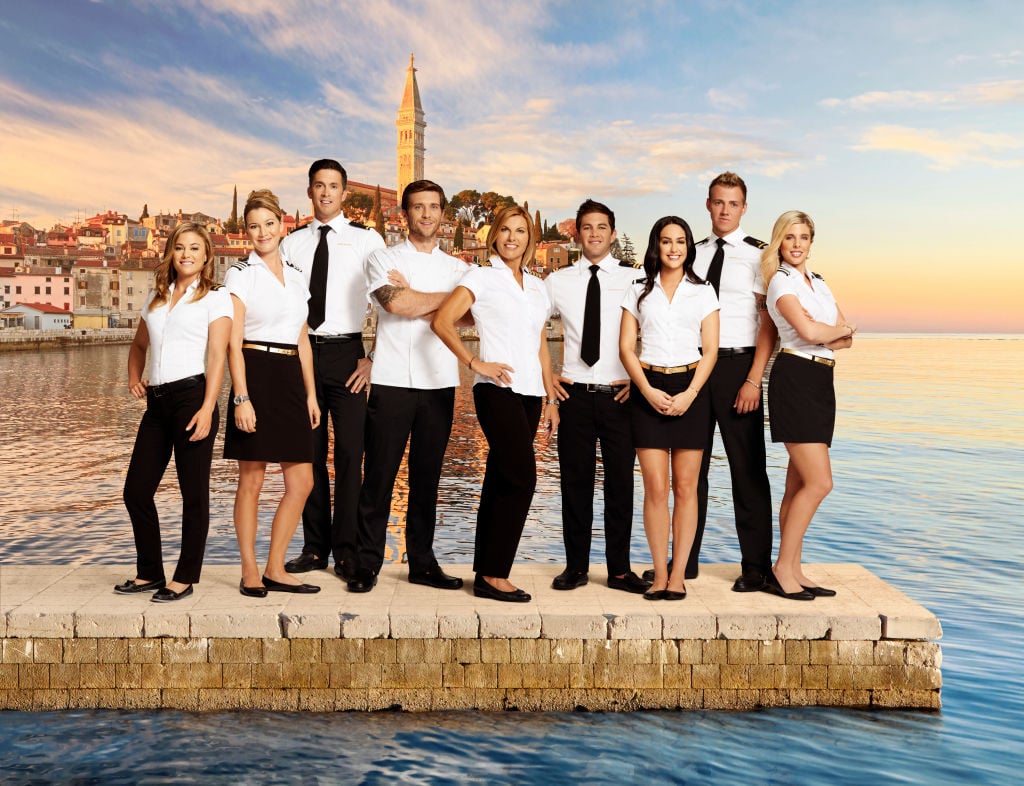 Viewers anticipated Colin Macy-O'Toole's post-episode raps when he was on Below Deck Med. Macy-O'Toole always had an amazing knack for summarizing the hour-long episode into a neat, toe-tapping package. He usually works alone, but recently collaborated on a fun tune with Bobby Giancola from season one and two. Macy-O'Toole lives in New York, whereas Giancola lives in South Florida.
Giancola is an experienced songwriter and guitarist. The song, "New Horizons" is extremely catchy and Macy-O'Toole told Showbiz Cheat Sheet they created it pretty quickly. "He just made a jingle and sent it to me via email," he shared. "It took us like an hour [to create]."
Fans are here for this collab
The song is such a blast some fans want the guys to tour. Macy-O'Toole shared the song on Instagram. "New Horizons – Bobby Giancola (@bgcola28) (Feat. Colin Macy-O'Toole) Happy Thursday everyone! Here's a little jam @bgcola28 came up with to brighten your day. Enjoy!" he captioned the video.
One fan wrote, "I see a road tour in your futures 👍🏻🤣." Another person added, "Amazing track guys so upbeat hope you put in spotify." Giancola also shared the video and an image. A fan wondered how the two recorded the music. "What did you use to record this? Some friends of mine have been looking for a way to jam remotely."
Giancola responded, "I used garage band. Starting to get a hang of it a little. I wanted to ya @avid.protools but it's not compatible with the new Mac update 😩." Giancola has performed live in South Florida. He shared a sweet photo rocking out in Ft. Lauderdale at Revolution Live. "So this happened last night! What an amazing feeling to be back on a stage again and rocking out in front of a great crowd! Thank you so much for the opportunity @savedbythe90s @thegregoryjames @cballerano @jaketover that was so fun and I'm ready to do it again anytime! And thanks @brittanylemirephotography for the epic pictures!"
Macy-O'Toole has had quite a few hits
Fans are seriously missing Macy-O'Toole's musical recaps. When chef Mila Kolomeitseva left the show, Macy-O'Toole wrote hilarious song lyrics about her time on the show to the song "Bohemian Rhapsody." Needless to say, fans were busting a gut when they heard the lyrics. "Mila almost killed a man," Macy-O'Toole smoothly sang. "Thought I'd be your biggest fan, then you made fish from a can."  
Macy-O'Toole is also responsible for the infamous "June, June, Hannah" song too. Stew June Foster seemed to never be able to hear chief stew Hannah Ferrier's call her on the radio. So fans often heard Ferrier constantly calling, "June, June, Hannah." Macy-O'Toole always shared his raps on social media and captioned this one too.
"Due to high demand, here is my #belowdeckmed rap recap for episode 10, 'June, June, Hannah'. Enjoy!" Macy-O'Toole cleverly summarized the episode in his rap but injected "June, June, Hannah" into pretty much every aspect of the song, which had fans rolling. "Oh my, laughing so hard in MN," one fan responded.