'Below Deck Med': Anastasia Surmava Defends Hannah Ferrier's Performance From Last Season
Anastasia Surmava from 'Below Deck Med' reveals that Captain Sandy used to remind her almost daily that she was the chef.
Anastasia Surmava from Below Deck Mediterranean season 4 came to chief stew Hannah Ferrier's defense, sharing that Ferrier was giving it her all at work and wasn't slacking.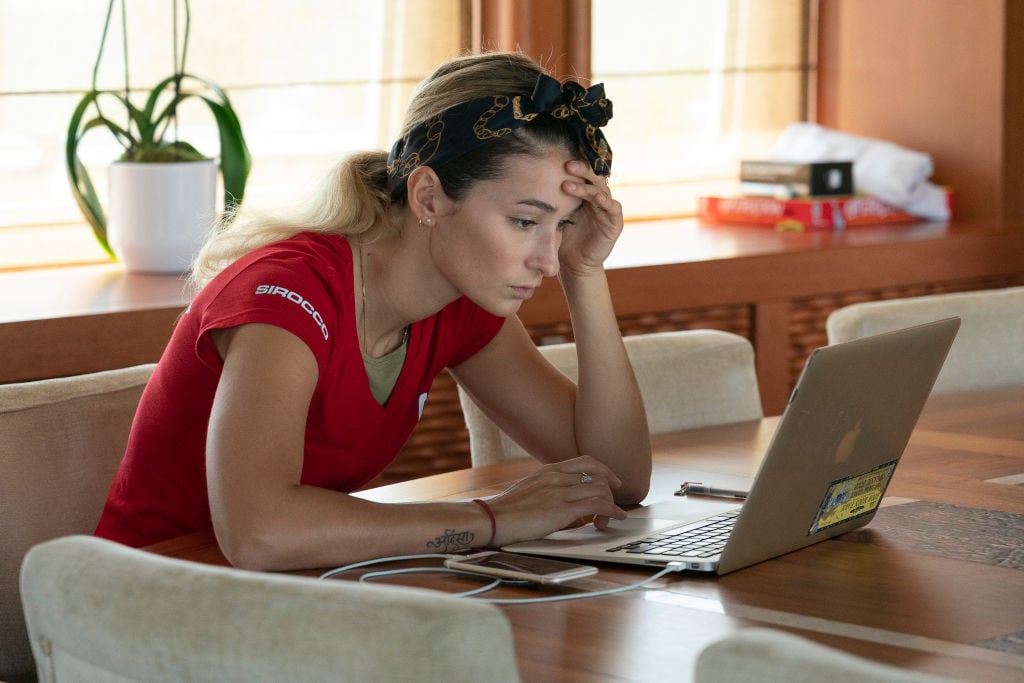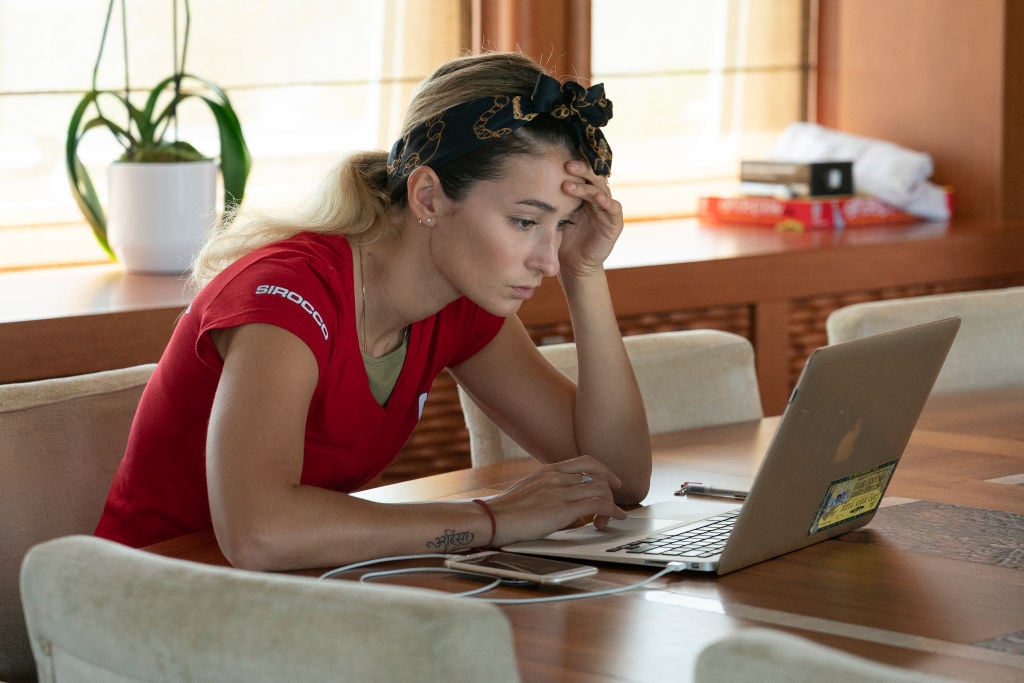 Ferrier and Captain Sandy Yawn have had a pretty rocky relationship, almost from the beginning. When Ferrier fell for bosun Conrad Empson during season 3, the relationship interfered with Ferrier's service. Last season, although she wasn't distracted by a relationship on the boat, Yawn came down hard on Ferrier over tablescapes. She rode Ferrier about being more creative, but in the long run, Ferrier couldn't seem to please Yawn.
The season 5 trailer shows that Yawn and Ferrier may be at it again. Cameras capture Yawn and Ferrier walking toward the boat. Yawn angrily says to Ferrier, "I could have fired you a long time ago Hannah. I could have fired you last year. And the year before."
Surmava says Ferrier worked hard last season
Despite being called out by Yawn, Surmava said Ferrier was doing everything could to provide exceptional service. She acknowledged that Ferrier and Yawn have a long history when she spoke with Amir Yassai on Instagram. But, "Hannah for our season she really buckled down and she was trying. And she wasn't getting belligerent and she was very put together and was on top of her game," she shared.
"And the interior, we never had any complaints from the guests," she stressed. "So, when Captain Sandy started going at Hannah, I was like, 'What?' I mean the girl was doing awesome. I don't understand. So sometimes people don't get along. And with those two, I think they're civil, I think they're fine. But they've had their issues in the past."
Ferrier and Yawn are on season 5 together again and Surmava notes they are both professionals. Surmava and Ferrier had a tight friendship last season and she confirmed she'd return to the show if asked back.
Yawn used to always remind Surmava she was the chef
Surmava was quickly promoted from third stew to chef last season when the original chef couldn't cut it. While Surmava took on the role with gusto she also had considerably more responsibilities as the chef.
She said Yawn used to call her up to the bridge to show her a hierarchy chart in order to remind her to be more assertive. "She kept saying, 'You need to be the chef! You're not the third stew anymore!' And she'd be like, 'See, this is where you are! Figure your sh*t out'" Surmava said Yawn would point to the chart, showing her that the chef is one of the higher-ranking positions on the boat.
Surmava said Yawn was a great teacher. "She is very, very good at what she does," Surmava says about Yawn. "And she's very patient. And she's a really good teacher. If you show passion and initiative, you're going to be her best friend."
But she admits Yawn can have her moments, especially if she's dealing with some other drama on the boat. "She will go off on your ass," Surmava says. "And you know that parent that never yells. And when they do yell, you're like really scared? That's how it's like with her."