'Below Deck Med': Anastasia Surmava Isn't the Only Stew Captain Sandy Inspired to Be a Yacht Chef
Captain Sandy Yawn from Below Deck Mediterranean recently revealed that third stew Anastasia Surmava isn't the only stew she's inspired to reach for her culinary dreams.
Yawn gave Surmava a chance to move into the chef position last season after the original chef was a complete disaster. Surmava shined, but the stress ultimately got the best of her. She moved back into her position as third stew and Yawn brought in chef Ben Robinson to finish out the season.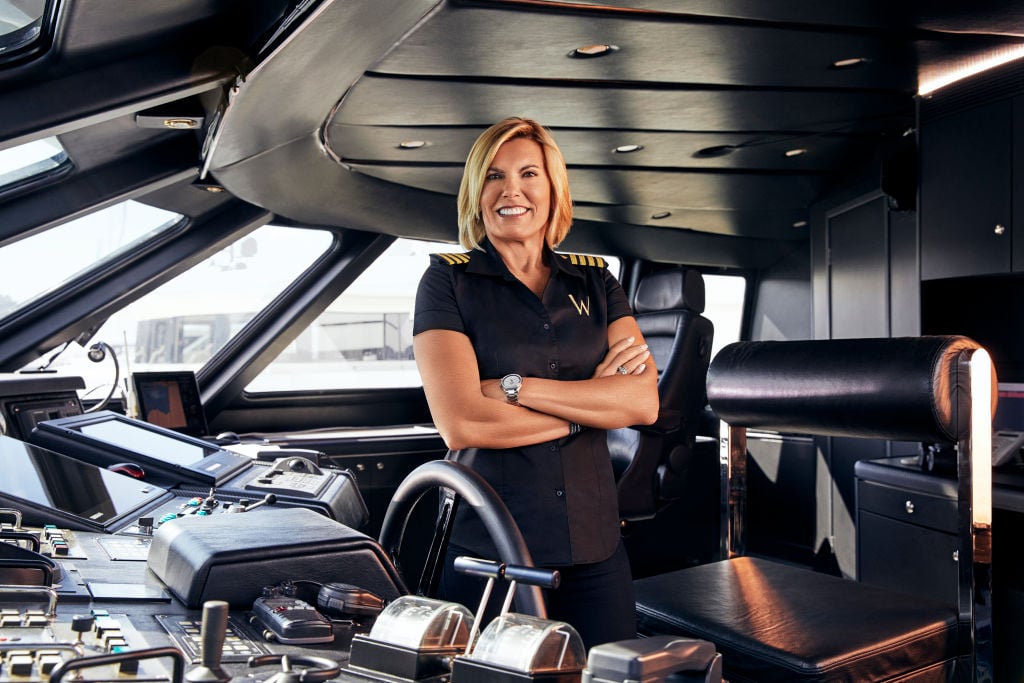 Yawn's move was a first for the series. While deckhands and stews have moved up in rank on the show, Yawn and Captain Lee Rosbach from Below Deck have never moved crew members across departments.
The cross-department move was based primarily as a way to fill charter time until the crew could land a professionally trained chef. And while Surmava ended the season as a stew, she's gone onto open yoga and healthy cafe spa, Ajna Food + Yoga.
Yawn swore to never hire couples again
Yawn appeared on the Carolina Coffee Talk podcast and discussed her best hire who ultimately became a yacht chef. "My best hire was a couple because I had hired couples in the past and I swore I'd never hire couples again because when one leaves they both leave," she said.
Below Deck Med viewers likely recall what happened when bosun Conrad Empson and chief stew Hannah Ferrier coupled up during season 3. The duo became so distracted with each other, they slacked on their work. Yawn was close to firing both of them throughout the season but they squeaked by.
"I had this woman Sally, she's from Iran, and she was in Barcelona, and her and her boyfriend Dominic," Yawn recalled. "I hired them as day workers and they kept trying. They were pitching and pitching, like 'Come on captain, we'll do anything.' I go, 'I'm so sorry, you guys are great workers but I'm not going to hire a couple again.' No more couples."
But the duo eventually won Yawn over based on their sheer talent, but also their persistence. "And so willing to please, so I hired them."
Her stew ultimately became a yacht chef
Yawn says the couple was her best hire but the story gets even better. "[Sally] was a second stew. She goes, 'I just can't clean toilets anymore.' And she was cooking for the crew and we were all getting fat." Yawn exclaimed.
"So I said, 'Hey you know what? You'd make a great chef!' Her mother was Persian and taught her how to cook," Yawn said. Surmava had a similar background too. Her mother was also a professional chef and Surmava learned from her.
"I said the one ingredient you have in your food is love," Yawn said to her stew. "Take that, go learn how to be a chef and then come back and work for me. And she did. And I hired her. She's a great chef and she's still a chef today. So that's my best hire."
Below Deck Mediterranean season 5 is expected to set sail this summer.