'Below Deck Med': Andy Cohen Spills If Hannah Ferrier Attended the Season 5 Reunion
Reunion host Andy Cohen revealed that Hannah Ferrier from Below Deck Mediterranean attended the reunion and added he thought the reunion was "good" too.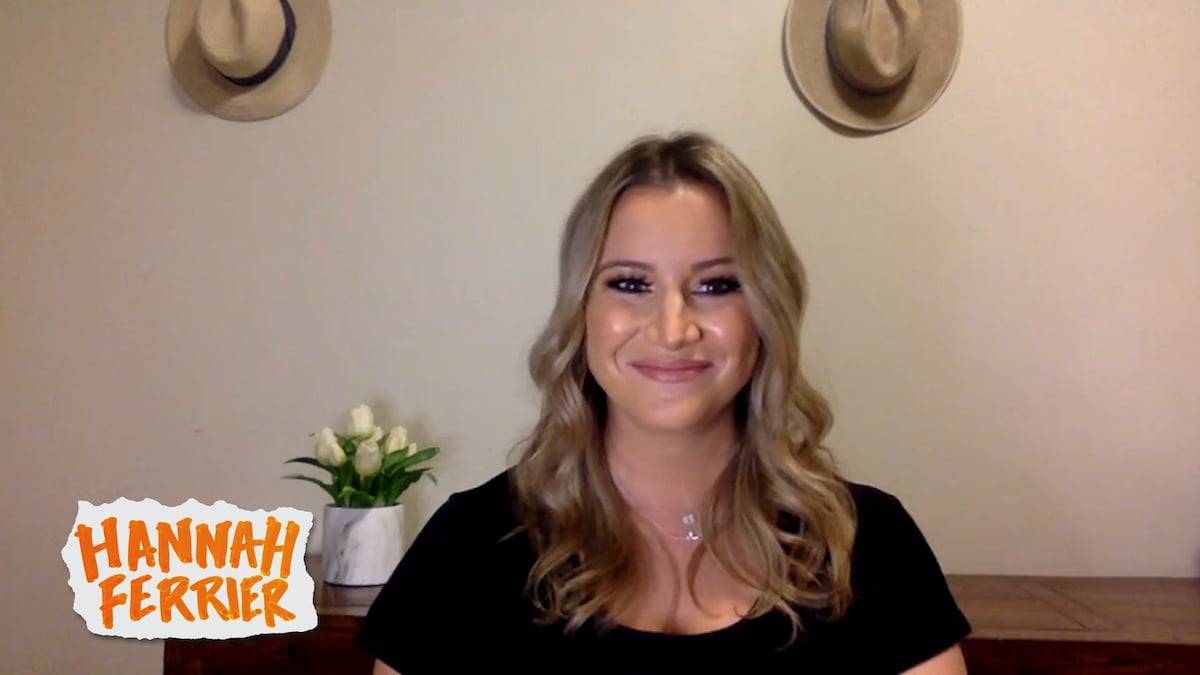 Cohen hosted an impromptu Q & A while he traveled on his first commercial flight from Los Angles to New York. He addressed a slew of fan questions, including one about Ferrier. Ferrier's reunion status was in question after Captain Sandy Yawn fired her when bosun Malia White sent Yawn a photo of Ferrier's unregistered prescription valium.
Ferrier had unresolved conflict with both White and Yawn, sharing she was frustrated with the way the encounter was handled.
Hannah Ferrier has unresolved conflicts with Malia White and Captain Sandy
"If I have something to say I'm just gonna come to you," she told Danny Pellegrino on his Everything Iconic podcast about White. "I don't need to go through Sandy or find another way. I'd much prefer somebody who was occasionally a little blunt but actually came to my face. As opposed to somebody who went … you know … like that. It was, yeah disappointing," 
Viewers could also tell Ferrier and Yawn were not in a good place before the season began. The two exchanged barbs in the press, which ultimately made sense when Yawn fired Ferrier. Ferrier also said season 5 was her last on the series too.
"I think Sandy responds very well to people who kiss a**, and I'm not good at that," Ferrier told ET. "I'm much more of like, I'm here to do my job. I have respect for you as my captain, but at the same time, I do say no to her sometimes, which I don't think goes down very well."
Hannah Ferrier is still disappointed with Chef Kiko's exit
Beyond White and Yawn, she also has unresolved feelings surrounding chef Hindrigo "Kiko" Lorran's deparature. "I'm just disappointed with how his exit went down," Ferrier to Daryn Carp on People TV.. "Working with Sandy for so many years and seeing the types of behaviors that she accepted, not accepted but gave them a second chance."
"I didn't think he deserved to be fired like that for what he did," she remarked. Ferrier reflected on how chef Adam Glick was given a second chance after he added onions to a guest's food when the guest asked for no onions.
"Especially when he did so amazing at that 72 plate dinner," she added. Ferrier said she and Lorran are still in touch and hopes he and his girlfriend will come visit her in Australia.
The reunion was described as an absolute sh*tshow
Deckhand Alex Radcliffe offered his thoughts on the reunion when he appeared on Watch What Happens Live with Andy Cohen. "An absolute sh**tshow," he said. "It was just so much drama. Everyone just wanted to complain, talk s**t. I was just eating popcorn and drinking wine literally the whole time. So it was stressful to watch."
"That was definitely the most intense group conversation I've ever had," third stew Jessica More, who was a co-guest, agreed.