'Below Deck Med': Bobby Giancola's Shocking Six-Figure Salary Crushes What He Made on Deck
Want to really make bank in yachting? One of the most lucrative jobs in the business isn't at sea and is ideal for landlubbers. Since leaving Below Deck Mediterranean, Bobby Giancola pivoted to become a yacht broker, which means the former deckhand is probably laughing all the way to the bank.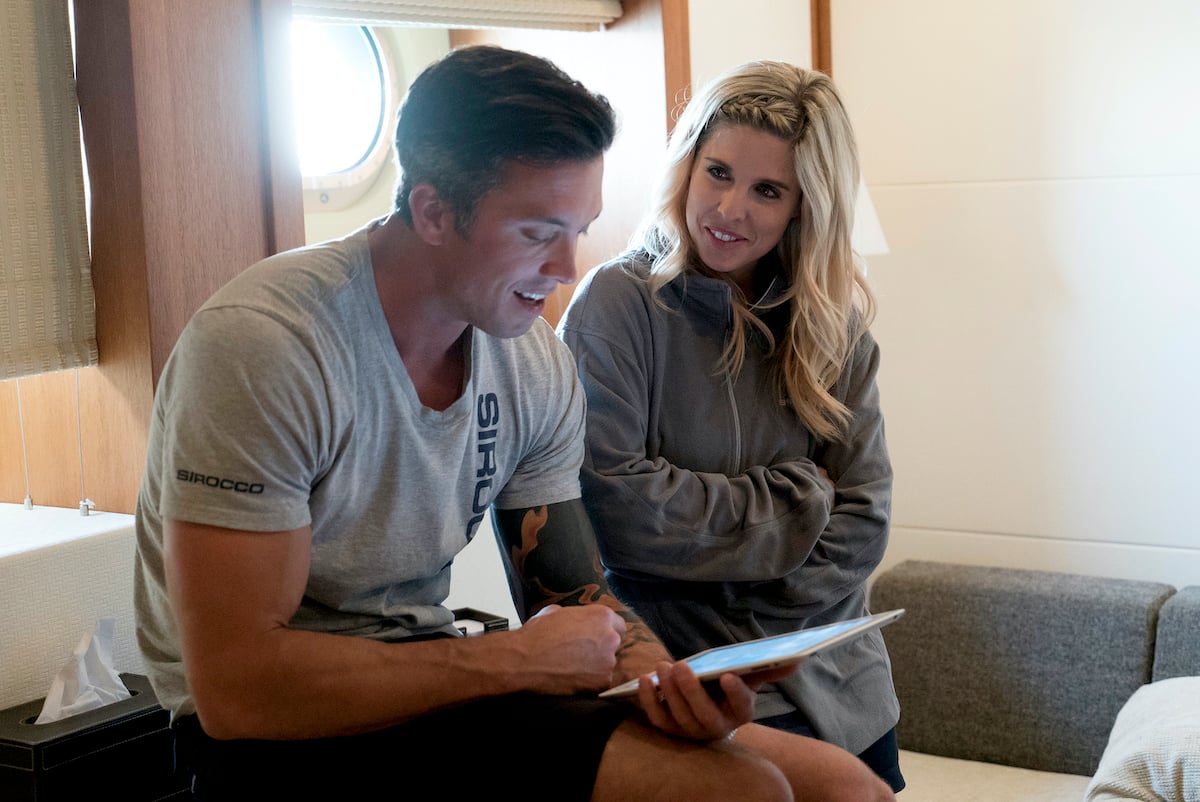 The typical deckhand can make up to about $55,000 in salary plus the sweet tip money. Not bad cash considering yachties live rent and expense-free. But that green cabbage comes with back-breaking, non-stop work.
As a yacht broker, Giancola can make double if not triple the amount. Plus he doesn't have to deploy a slide or clean up vomit on the teak deck. On average, yacht brokers make about $121,000 per year, according to Go Downsize. Career site, Indeed puts the average salary higher, at $140,740. However, the sky is the limit with this position depending on location and types of yachts. In fact, Giancola could be raking in more like $300,000 if he's selling the larger, high-end toys.
How do yacht brokers get paid?
Like on deck, yacht brokers can't be lazy. In fact, the base salary for a yacht broker is much lower than the base paid on deck. Go Downsize reports that the average yacht broker's base salary range is between $15,000 to $30,000. The money is just enough to pay rent but not enough to keep you on the couch.
The real money comes from the commission – similar to the tip structure in yachting. Most yacht brokers typically earn about 10% of the price of yacht they sell. However, commission percentages may vary.
Some brokers work solely on net commission. This move can produce a significant windfall, but only if you have serious skills as a broker. The net commission is when the boat owner and broker decide on a firm commission price regardless of what the yacht ultimate sale. This structure is great if the yacht sells for less than the set price, but can leave the broker wanting if the boat sells for more.
How can you move from being on deck to selling yachts?
Many yacht brokers have at least a bachelor's degree and some states require the broker to obtain a license, according to Yachtworld.
Professional organization The Yacht Brokers Association of America, recommends brokers hold CPYB certification, which stands for Certified Professional Yacht Broker. Brokers typically need about three years of yacht sales experience. Plus, a track record showing you have experience managing sales contracts and escrow accounts.
Because this is a sales job, many yacht owners like to see that brokers have a vast network. Being a member of yacht clubs and yachting associations is key to growing a list of contacts. Plus, having personal industry knowledge helps too.
Giancola shared one of the yachts for sale (but now off the market) on Instagram. "Check out this @denisonyachting walkthrough video of the 140' Benetti 2014 While the CHEERS 46 has now been taken off the market
the previous asking price was around $13 Million. Who would you bring aboard this #superyacht ???"