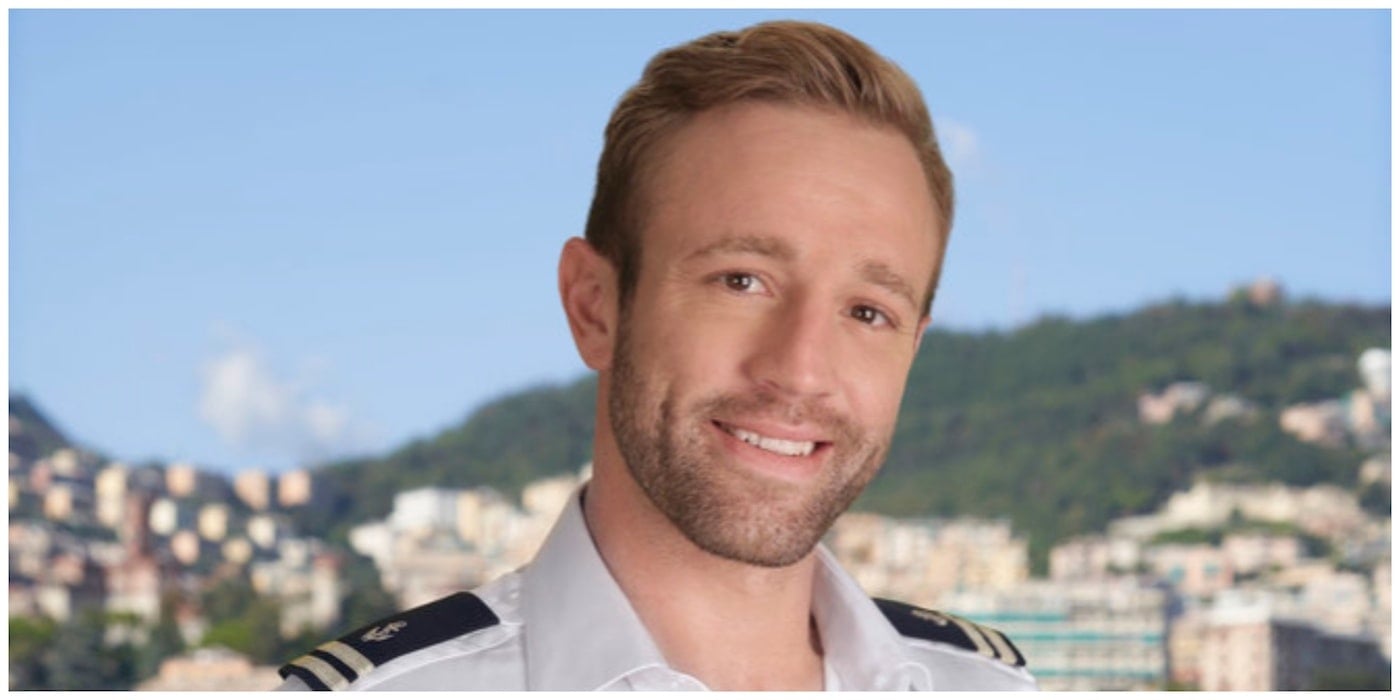 Exclusives / Thanks, I Hate It
'Below Deck Med' Bosun Ruan Irving '100%' Should Have Had Original Paperwork, Natalya Scudder Says [Exclusive]
Do yachties usually have their original certifications on them when they join a new boat? 'Below Deck Med' temporary chief stew Natalya Scudder said absolutely.
Below Deck Mediterranean bosun Ruan Irving wins for the shortest amount of time as bosun on the show. Irving boarded the vessel without his original certifications and later Captain Sandy Yawn realized the photo on the paperwork was not Irving.
"You have got to be freaking kidding me. This is someone else's picture on Ruan's certificate. This is major," Yawn said in a confessional. She confirmed with the Port Authority that if a crew member has fraudulent or false paperwork, the vessel could be arrested.
Irving also skirted around where he obtained the certification and as a result Yawn had to leave him on the dock.
Not having that original paperwork, in the beginning, was a huge red flag, temporary chief stew Natalya Scudder told Showbiz Cheat Sheet. All yachties should carry their original certifications on them at all times.
Natalya said Ruan's paperwork situation was 'sketchy'
"It's 100% known [that you have your original paperwork]," Scudder told Showbiz Cheat Sheet. "I did when I first started when I was 18. You always have to carry your original paperwork with you. This is a must on the boat because they need to see that it's genuine as well."
"It's very sketchy, the whole paperwork situation with Ruan," she added. "But I wasn't aware of anything that was going on within that department and what was happening with him specifically, because I was so focused on being in the interior and we were one person down as well. And I had a greenie so we already had so much work that I didn't even notice that he was going through this."
Does Ruan continue on the 'Below Deck Med' charter?
Scudder explained that crew members should have all of their certifications on them at all times. "You have to have the original documents. And it's not just the STCW, which is like the water safety course that every yacht crew has to do. It's also like there's medical ENG1's on top of that. You've also got radio training. I basically just carry a folder around. Anything to do with my yachting paperwork just goes in that folder and just lives in my suitcase."
Irving is ultimately left at the dock and now Yawn has to find a new bosun. In the meantime, she appoints lead deckhand Luka Brunton as provisional bosun. Last season Yawn had to fire bosun Raygan Tyler and lead deckhand Storm Smith stepped up as provisional bosun and ultimately became the bosun.
Yawn probably won't get as lucky this time because Brunton has made it clear he's not ready for the position. He only has two other deckhands and is worried about how they'd make it through the charter. "This will be my first time being bosun," he said in a confessional. "I am a little nervous. My main focus is to not crash the boat. But like, what the f***."
Will Irving return or will Yawn need a new bosun? Plus, would Brunton want to continue as bosun this season?
Stay tuned to Below Deck Mediterranean on Monday at 8 p.m. ET on Bravo.