'Below Deck Med': Bugsy Drake and Hannah Ferrier Snipe On Twitter As Tensions Mount
Was there a conspiracy to get rid of Hannah Ferrier from 'Below Deck Med'?
Although they tried to make their relationship work, there's no love lost between Christine "Bugsy" Drake and Hannah Ferrier from Below Deck Mediterranean.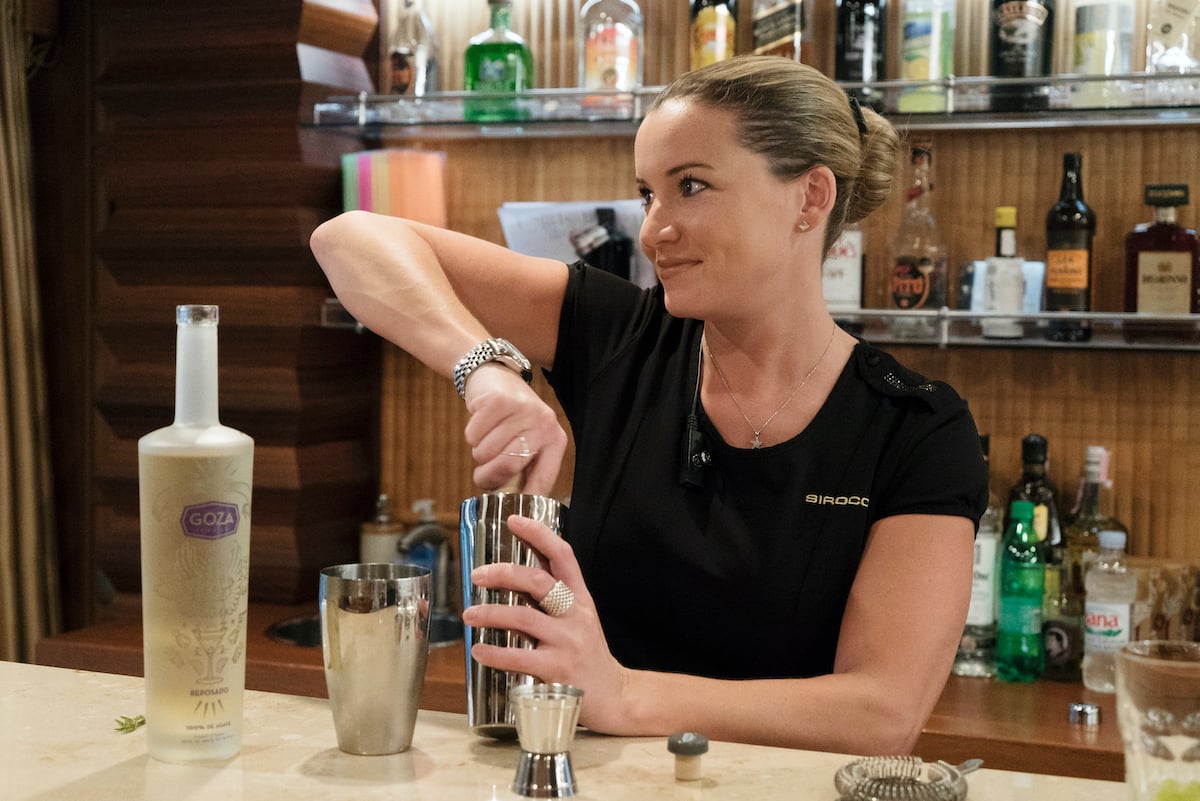 Fans have become increasingly suspicious that Drake, bosun Malia White and Captain Sandy Yawn planned to sabotage Ferrier so she ends up getting fired from the show. Drake took to Twitter following the latest episode.
"I'm getting so bored of this bugs, malia and sandy 'plan all along' conspiracy …please people, we are all professional in our fields and are in our positions for that exact reason- no time or extra energy to conjure up a "little" plan of sabotage. Your watching #BDM not #GOT," Drake tweeted.
Plenty of time to plan?
Fans immediately attacked Drake for her remark. But days later, Ferrier snarked at the comment. "Well TECHNICALLY we only film for 6 weeks of the year so that's 10.5 months to come up with a good plan…," Ferrier responded.
The season unraveled quickly. Second stew Lara Flumiani suddenly quit after the first charter. Her insubordinate attitude had her at odds with Ferrier. Then chef Hindrigo "Kiko" Lorran started losing his mojo in the kitchen. After nailing every meal during one charter he stumbled and began to crack. He struggled with vegan meals and then, during a later charter misunderstood a guest request for a casino themed night. His fried food extravaganza pushed him over the edge. He and The Wellington parted ways.
But now the drama turns to Ferrier. After Lorran was seemingly fired, Ferrier, who became close friends with Lorran, had a panic attack in the middle of the night. White, who is Ferrier's bunkmate, was there to offer support and comfort. At one point Ferrier revealed she needed to take a valium. Cameras have captured Ferrier taking medication at night on a number of occasions. Ferrier told fans she was taking Advil for swollen feet.
Malia White already went on the defense
Previews teased that Yawn is told that one of the crew members has drugs on board the yacht. While the crew member's name was not released, White immediately took to Instagram to defend her position to uphold maritime law. She's since deleted her post. White explained that crew members must register medication with the captain because even though someone may be taking medication at night, they are always on duty.
She ended up sparring with fans on the post and comments have also since been deleted. But crew members have come to her defense. "Complying to the industry protocol is the correct thing to do," deckhand Rob Westergaard replied. "You were being mindful of everyone aboard. I encourage everyone to take a step back. There are measures in place that ensure that everyone is safe. Know what you are doing before feeling the need to lash out. Malia did what anyone would do. Once you step on a vessel you are aware of the rules and regulations. I know you were doing what was right and I respect your decision."
White's boyfriend, chef Tom Checketts also showed his support. Plus Drake was in her corner too. "Well said malia! 👏👏it's true… proud of you, keep doing you and ignore all the trolls… they do not deserve even a second of your energy! X," she wrote.