'Below Deck Med': Bugsy Drake Explains Hannah Ferrier and Captain Sandy's Feud – 'They Both Like to Be in Charge of Everything'
Bugsy Drake from 'Below Deck Mediterranean' said Captain Sandy and Hannah Ferrier both like to be in charge and 'cross the lanes sometimes when working together instead of just sticking to own lanes.'
Christine "Bugsy" Drake from Below Deck Mediterranean recently offered insight into the fallout between Hannah Ferrier and Captain Sandy Yawn.
The two had a war of words and Drake said that while they are completely different people, they both like to be in charge of everything, which seemingly puts them at odds with one another. Drake keeps in touch with Yawn, whereas she no longer speaks with Ferrier.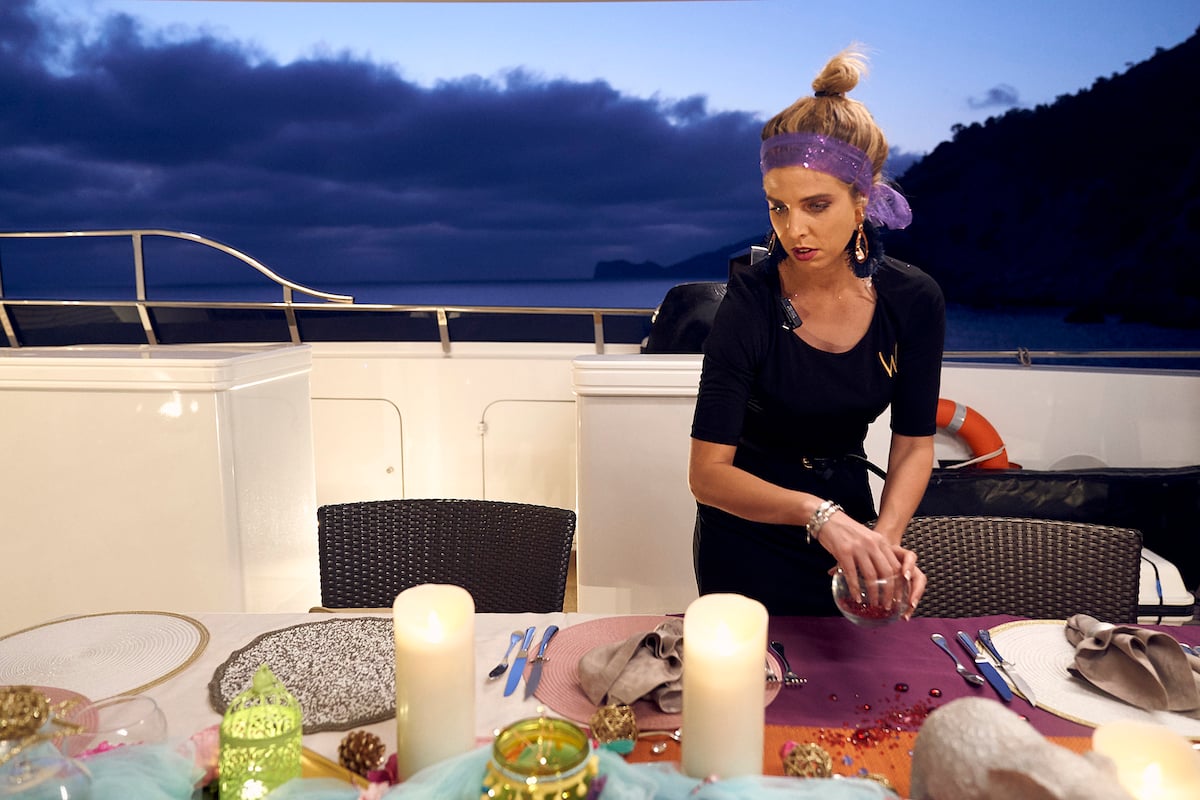 Bugsy Drake leans toward 'Team Sandy'
Drake doesn't think that Ferrier was necessarily disrespectful to Yawn, but they are just two completely different people. "And this is the industry that we're in, you sometimes butt heads with the captain, sometimes you don't," she told Domenick Nati on an Instagram Live.
"Sometimes you get on fantastically," she added. "And I think Sandy and Hannah, are just two completely different people. They don't see eye to eye and they both like to be in charge of everything. So I think that they kind of cross the lanes sometimes when working together instead of just sticking to own lanes."
Despite seemingly clearing up their feud from season 2, Drake admitted she and Ferrier rarely saw eye to eye either. "I get on well with Sandy," she added. "Sandy actually wrote the foreword for my book, which is fantastic, because I think she's a great leader and I think she's a great captain. And I'll always have a lot of time for Sandy. But yeah, I mean, I think when it comes to Hannah and Sandy, they've got their own issues going on. And I'm not really a part of it, which is fine."
Bugsy Drake thinks Captain Sandy micro-manages 'a little' bit too much
Drake reflected on Yawn's leadership style, sharing that her style is very similar. "Sandy has a very similar leadership style to me," she said. "I think she does micromanage a little bit too much. I think some things I would kind of step away from."
"But I think it's just her passion for the job," Drake continued. "And she likes to make sure that the standard is high all the time on a yacht because people are paying a lot of money to be on these yachts."
"So I can't fault her for that," she added. "But I think, you know, there's not many things I can fault her for because she really does try to bring her crew up to scratch a lot of the time. And she does try and improve her crew and bring out the best of the best in them. So there's not too much I can say I would do differently. Just maybe stick to the bridge a little bit more." Yawn was criticized for being too involved with the crew during season 5, which Drake acknowledged.
"I think that's what comes across to a lot of viewers, that she's in everybody's departments too much," Drake said. "But like I say, some people can see it that way. But I think it's also a lot of the time her just having a major passion for the job."