'Below Deck Med': Captain Lee Reveals Why He Didn't Fire Kat Held for Having Unregistered Medication
Why wasn't Kat Held from 'Below Deck' fired for having the same medication that Hannah Ferrier from 'Below Deck Med' had?
Below Deck Mediterranean fans wondered why Captain Lee Rosbach from Below Deck didn't fire Kat Held for having unregistered anti-anxiety medication, but Hannah Ferrier was dismissed.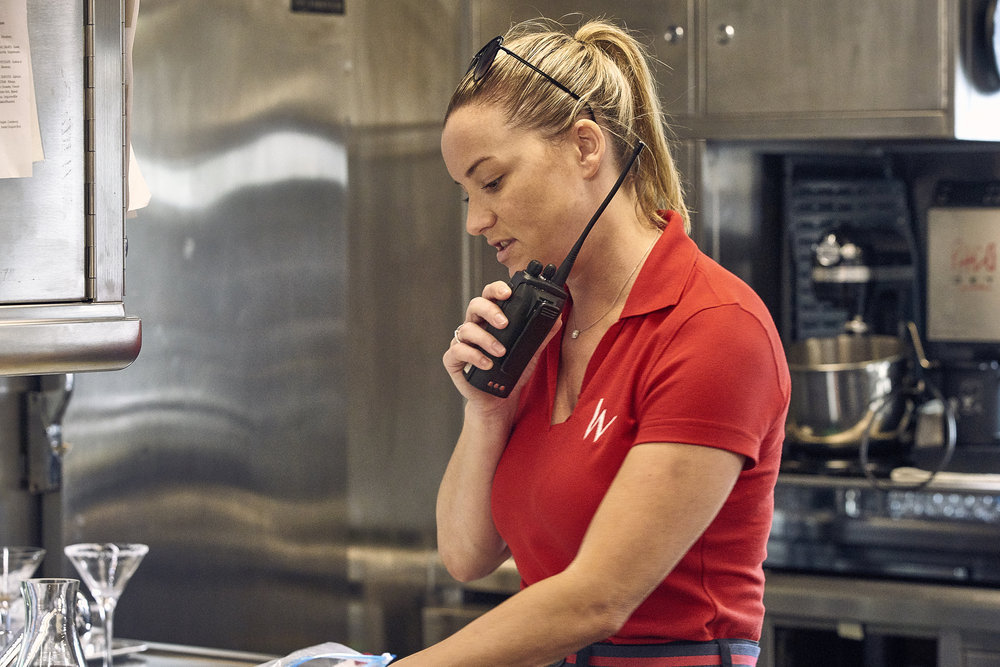 "With Kat, it was pretty simple," Rosbach said on Watch What Happens Live with Andy Cohen. "She said she was prescribed the meds. I said, 'Show me the prescription.' That's what I wanna see."
"And if it's duly prescribed meds by a licensed physician, we are not doctors as captains," Rosbach continued. "God forbid, we should deny someone their prescription meds and if something bad should happen, it would really get ugly. And why would you wanna do that?"
Hannah Ferrier says she did have a prescription
Captain Sandy Yawn asked for Ferrier's prescription when the unregistered valium was brought to Yawn's attention. However, Ferrier explained on Twitter that the prescription was actually affixed to the box of valium.
"I like Malia's arranging skills," Ferrier tweeted. Bosun Malia White was the one who took a photo of Ferrier's valium, positioning it next to Ferrier's passport containing her initials.
RELATED:
"So that's prescribed Valium, CBD (which is legal in Spain), a lighter (not sure what this has to do with anything) and my passport holder," she added. "And for anyone who's interested the prescription is on the other side of the box as shown."
Captain Sandy says she discussed the situation with Captain Lee
Yawn said she discussed the predicament with Rosbach. She too was asked why Ferrier was fired but Held wasn't. "Well, that's on Captain Lee's boat," Yawn said when she appeared on WWHL. That's when Yawn shared she talked to Rosbach about Ferrier. "We chatted," she said. "I mean he agreed. He agreed. She had to be terminated. So yeah, he's a great support. Actually, I texted with him not too long ago."
Yawn says she wished she would have had a conversation with Ferrier instead of the way it ended. "I guess I wish I could have sat down with Hannah and we had a real conversation, which that never happened," Yawn shared on the Watch What Happens Live with Andy Cohen After Show. "So that's it."
White also wishes she would have handled the situation differently. "Like I said obviously it was my first time ever having to do a drug reporting," she said on WWHL. "So I obviously could have handled it a lot better. I wish I would have spoken to Hannah first or kind of given her a heads up."
"But overall the drugs had to be reported," she said. "That's my job. That's all of our jobs. But how I handled it and the finesse of all of it, and the language I used, definitely could have been better. And I'll learn from this."
'Below Deck' crew member has this plot twist on the Kat Held situation
Below Deck Season 1 chief stew Adrienne Gang confronted Held about her bizarre behavior while on charter. Gang thought Held was drunk while on charter so Held came clean with Rosbach about her medication.
She showed Rosbach her anti-anxiety medication and was allowed to continue to work. She confirmed she had anti-anxiety medication on Twitter too.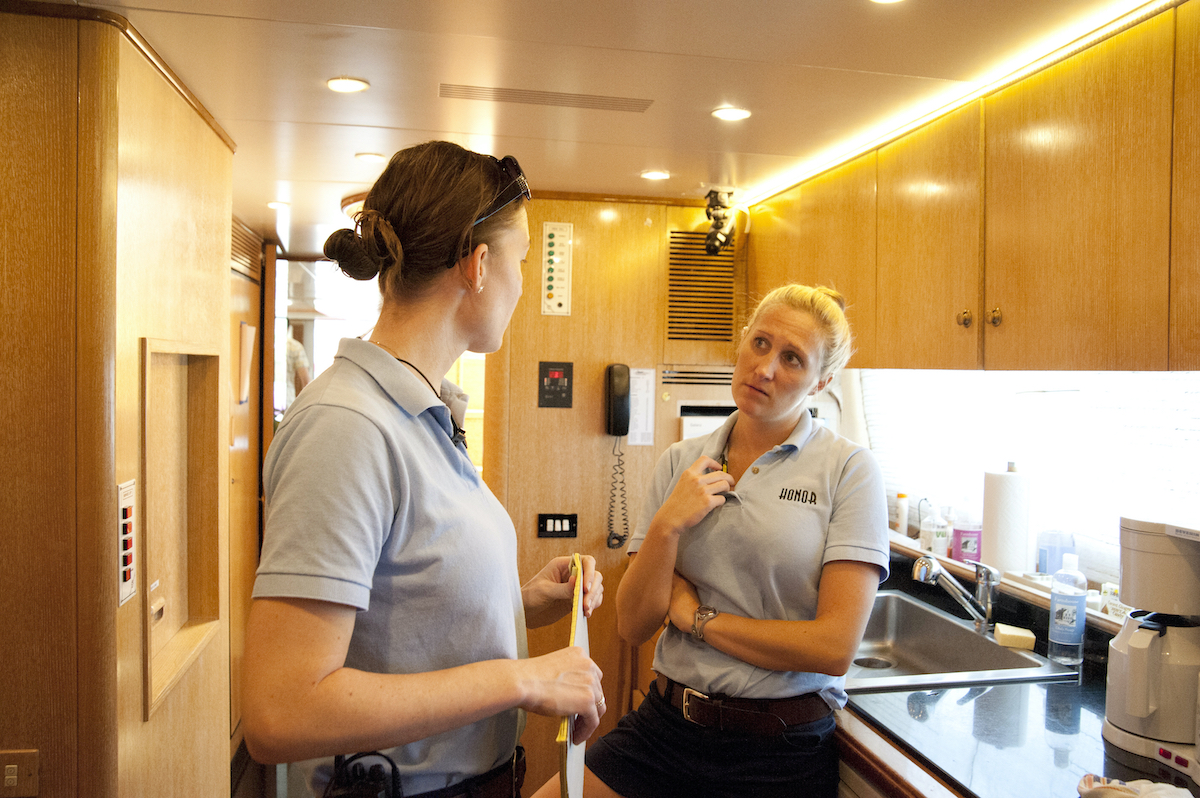 However, she admitted she had been drinking during the season 1 reunion. "It was obvious I had been drinking," she admitted. "But I knew, there wasn't a question in my mind, that they wouldn't fire me. So I had to come up with something else and obviously medication is a great way to smooth something over."