'Below Deck Med': Captain Sandy Admits She Thought the Show Would Ruin Her Career
Captain Sandy Yawn from Below Deck Mediterranean revealed that she was initially hesitant to take part in the nautical docuseries for fear it would destroy her career.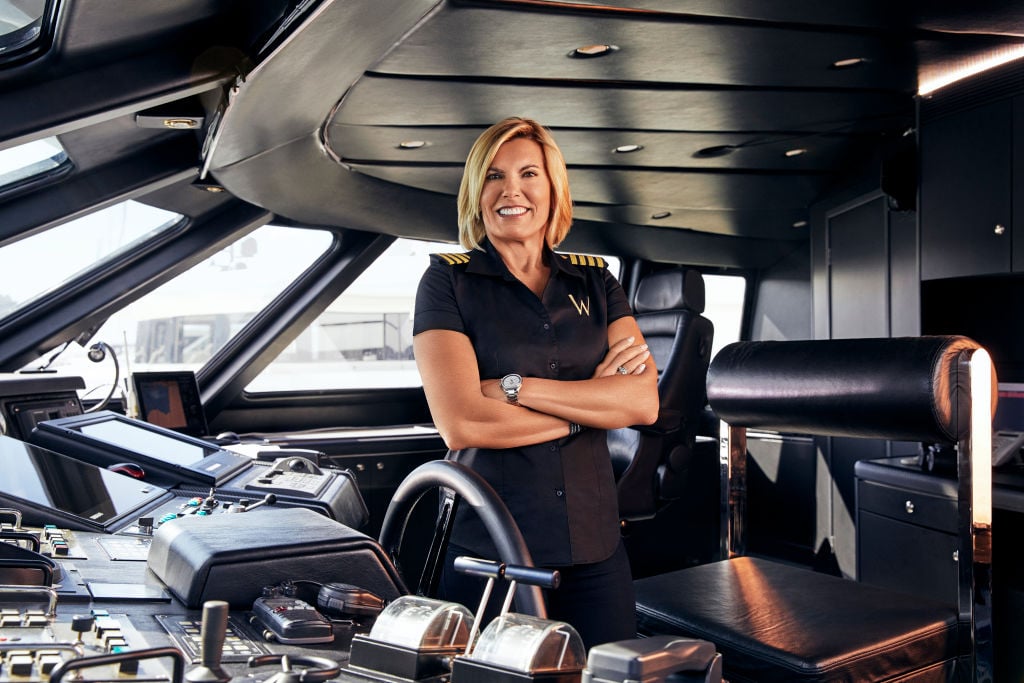 Yawn came to the series as a highly decorated captain. With 30 years under her belt, Yawn earned the prestigious Distinguished Crew Award from the International Superyacht Society. She was also recognized for her quick decision making and heroic efforts when her crew was pursued by pirates in Yemen in 2006.
So when she was approached to be on a reality television series, Yawn admits she paused before agreeing. Of course, now she views that move as a platform to not only educate but motivate others to join the maritime industry.
She worried it would be a career-damaging move
Yawn said the show sort of "fell into her lap" and producers contacted her. "My first thought was it's going to ruin my career," she told Boating Industry. "Because it wasn't fondly looked after. Because it really exposed a lot."
She obviously reconsidered. "Then I thought about it. What I learned if something presents itself, you don't say no to it," she insists. "Try it, and if you like it, you do it. And if you don't just step away from it. And that's really what I did."
Yawn is happy she grabbed onto the opportunity. "And I'm grateful I did because I'm getting so many messages about how I inspire people especially women. Anything's possible. I get thousands of messages where they can start."
Yawn even created a special foundation to provide financial support to those who want to get their yachting certification, but can't afford the classes. She's also planning to work with local schools to educate students about the opportunities in the yachting industry.
She's mentored many crew members
Viewers saw Yawn mentor bosun João Franco on the series. Franco arrived on the show as the lead deckhand but his passion and determination caught Yawn's eye. Like all of her crew members, she offered Franco a number of opportunities to hone and expand his skills.
As a result, viewers saw Franco ultimately interviewing for a job as a captain. He landed the position and credited Yawn to getting him where he is today. "With João, I helped him get a job," Yawn told Decider. "I told the owner, do not let him go to sea as captain. You need to put someone with experience because if you're just sitting in a shipyard working on a boat all the time, you're not getting that experience at sea."
She explained what it takes to make it in yachting too. "You need to know how to solve problems. You need to know not to rely on your team. With João, from what I've witnessed, is he tries to do everything. You've got to figure out a finesse where you want the crew to want to do this for you. So how do you do that? Well, I have that formula. He needs to learn it."
Yawn has also offered words of encouragement to other Below Deck crew members like Rhylee Gerber, Abbi Murphy, and Malia White, who now returns at Yawn's bosun. White will be the first female bosun featured on the series.
Below Deck Mediterranean season 5 premieres on Monday, June 1 at 9/8c on Bravo.