'Below Deck Med': Captain Sandy Celebrates 32 Years of Sobriety
Captain Sandy Yawn from Below Deck Mediterranean celebrated 32 years of sobriety with girlfriend Leah Shafer and close friend Randi Gold.
Yawn and Shafer were vacationing in South Florida and took time to mark her three plus decades of sobriety. "32 years clean today," Yawn shared on Instagram along with a photo.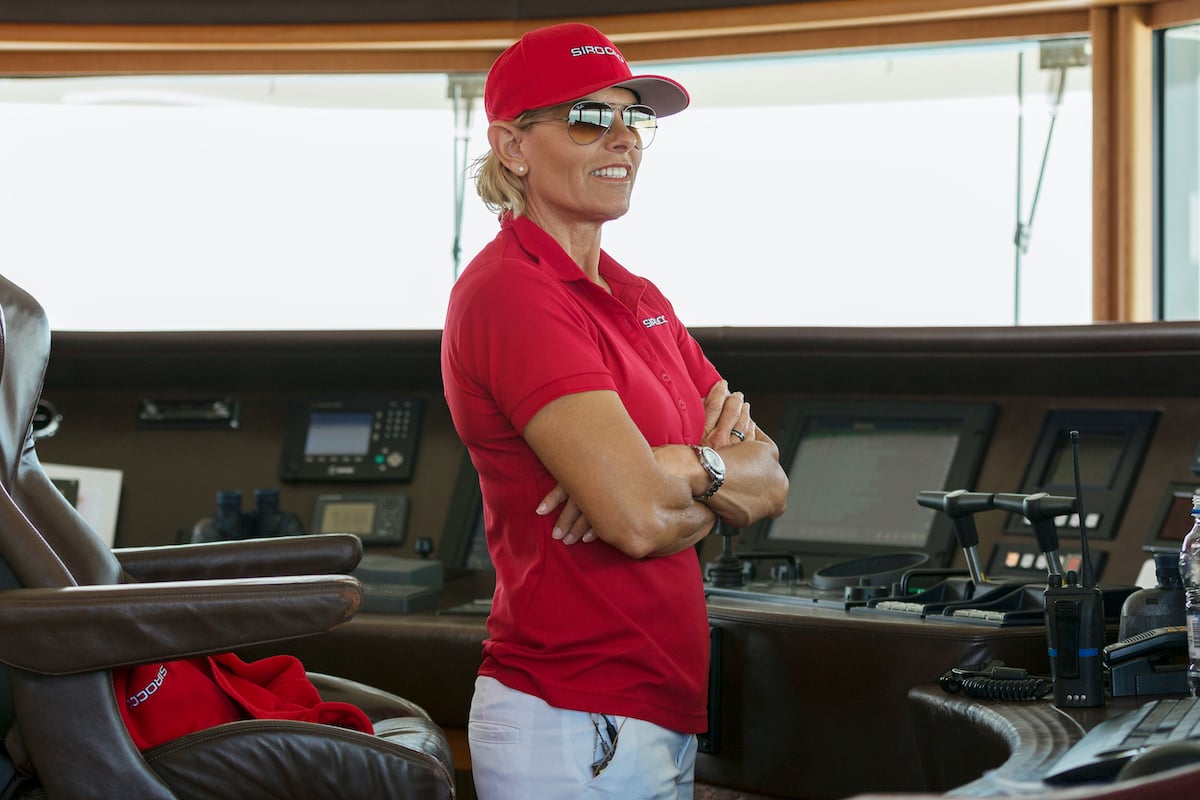 "Staying clean one day at a time has been an incredible journey," she continued. "32 years ago today they told me if I don't pick up a drug or drink that I would live a life beyond my wildest dreams. That has happened and continues to happen even when times are hard., no matter what, I don't pick up! Thank you to all my friends that have helped me along this wild and courageous ride of sobriety. I'm forever grateful."
Captain Sandy revealed she was a troubled kid
Yawn opened up to Showbiz Cheat Sheet about her struggles as a young adult. "I was a mess," she shared. "By the grace of God, I'm alive. No matter how much money you have, it's not going to save your life if you are an addict or an alcoholic. And I was a major addict and alcoholic."
She said she was constantly getting arrested for drinking and driving. "I always got bailed out," she said but reflected on her dangerous behavior. "But I could have killed someone. My life would be very different right now."
Yawn shared her story as a way to provide hope to others.  "And the only way I can help is to share my story," she said. Adding that she wanted to inspire others who feel down and out. "Maybe college isn't their thing and maybe, like me, they are in the school of hard knocks," she said. "It's like a painful journey. And I want to help them."
The pandemic has been especially hard for those in recovery
Yawn knew that social isolation and despair could hit those in recovery especially hard. She shared a video to Instagram, reminding people that an online meeting is only a click away. "I just want to share with a lot of you, who have stopped drinking. If you're struggling there's meetings you can go to online," she said. Yawn included a link on her Facebook page for where people can get help.
She told Showbiz Cheat Sheet that dealing with the pandemic could be triggering. "Obviously, it's in you," she said. "What do people do when it's stressful? A lot of people take a drink. So many people relax by drinking a glass of wine or here in Denver smoking pot or having some edibles, right?"
"I don't have that luxury," she continued. "Because I have it in my genes. I'm an addict, an alcoholic. I have to exercise, go to meetings. And know that this will pass. This too shall pass. That's what I keep saying to myself. I call my sponsor, I stay engaged with people in recovery. And it's hard, it's a struggle."