'Below Deck Med': Captain Sandy Clarifies That She Wasn't House Hunting in the Hamptons
Captain Sandy Yawn from Below Deck Mediterranean cleared up rumors that she was house hunting in the Hamptons.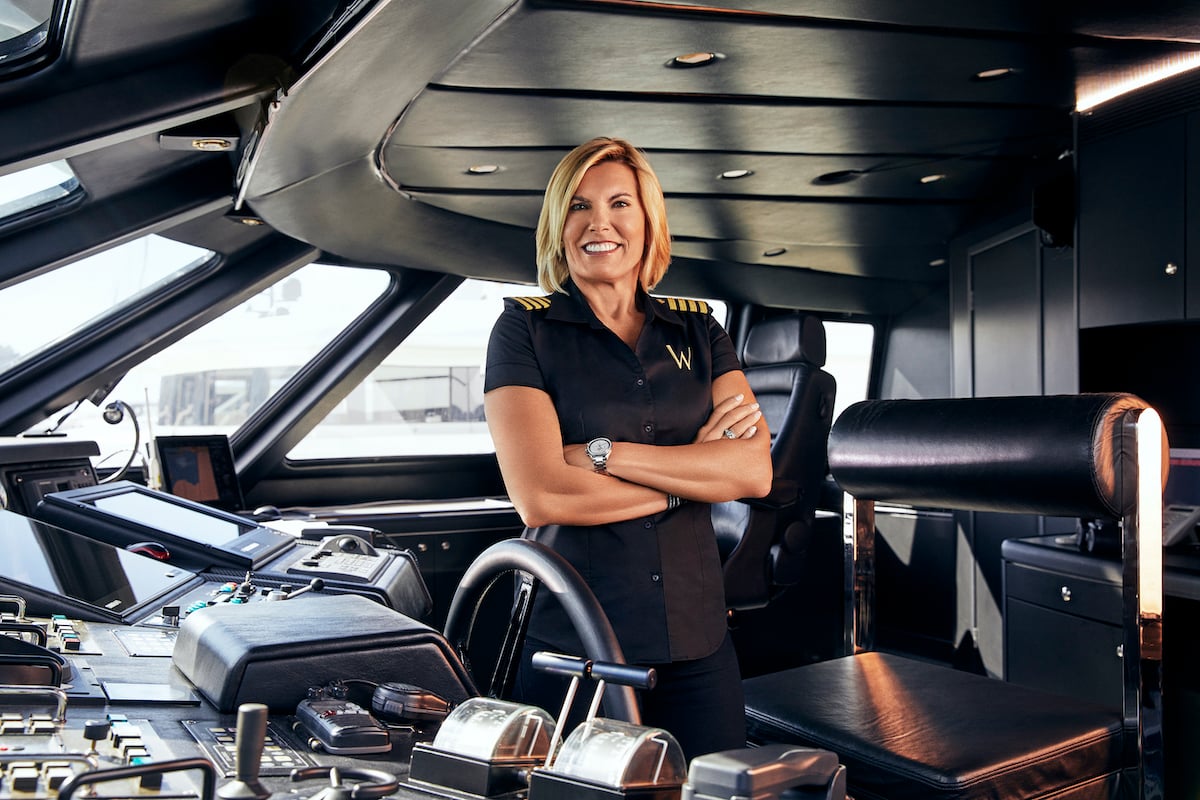 Reports that she toured a multi-million dollar Hamptons estate hinted that Yawn was interested in buying in the exclusive area. However, Yawn shared on Twitter she was simply visiting friends at the home. "Loved spending time with my friends at their beautiful home!" Yawn tweeted along with the article that teased that she was house hunting.
Yawn spent some time in the area and visited the massive estate, which is on the market for $10.99 million, according to The New York Post. The home was also featured on the 2014 series Kourtney & Khloé Take the Hamptons.
Captain Sandy and girlfriend Leah Shafer fell in love with the Hamptons
Yawn took girlfriend Leah Shafer on vacation to the Hamptons last summer. It was Shafer's first visit to the area and she instantly fell in love with the relaxing atmosphere. "Much needed alone time before Sandy leaves to film a new season," Shafer posted to Instagram.
The couple relaxed in the harbor and Shafer soaked in every minute, sharing moments on Instagram. "It's so beautiful here," Shafer observed in an Instagram video. "Here in the Hamptons. Here's my babe." She pans the camera over to Yawn who is working away on her phone. "Doesn't she look beautiful," Shafer added. "She's going to go film in New York. And I'm going to hang out here."
Shafer explored the area while Yawn was working in the city last year. She walked the quaint streets, commenting on the adorable gingerbread homes lining the streets.  "So charming," she wrote over a video of a gingerbread house. "It's so cute here." 
Yawn will likely move to Florida instead
Although Yawn and Shafer currently live in Denver, Yawn recently purchased a historic firehouse in Jacksonville, Florida, which she plans to renovate and turn into a restaurant. Shafer told Showbiz Cheat Sheet the couple plans to remain in Denver while her daughter is still in high school. Then, "We will be between LA and Florida," she said.
Yawn closed on the firehouse in June and excitedly shared the news on social media. "Downtown JAX is becoming a Superyacht destination! The history is rich w a vibrant culture. I'm personally invested in the city. I just bought a 106 year old firehouse downtown to convert into a restaurant w a rooftop lounge. Now the journey begins!" she shared on Twitter. Yawn's sister also lives in Jacksonville.
She purchased the historic 7,600 square foot, two-story firehouse for $185,000. The property was originally listed for $295,000, the Jacksonville Business Journal reports. James Angelo brokered the deal and said Yawn was the perfect buyer for the property. He said the firehouse, "is not a fit for your average investor" and "requires someone with vision. This needs someone with a larger-than-life vision of what can happen. She's a person of great vision."