'Below Deck Med': Captain Sandy Explains Why She's a Little More of a Hands-On Captain
Captain Sandy Yawn from Below Deck Mediterranean addressed a fan's question about crew management after chef Adam Glick referred to her as being a micromanager.
Glick is the crossover cast member between shows. He is now the chef on the newest installment, Below Deck Sailing Yacht. But when he appeared during the first episode he shared that Yawn maybe didn't have as much trust in him as Captain Glenn Shephard.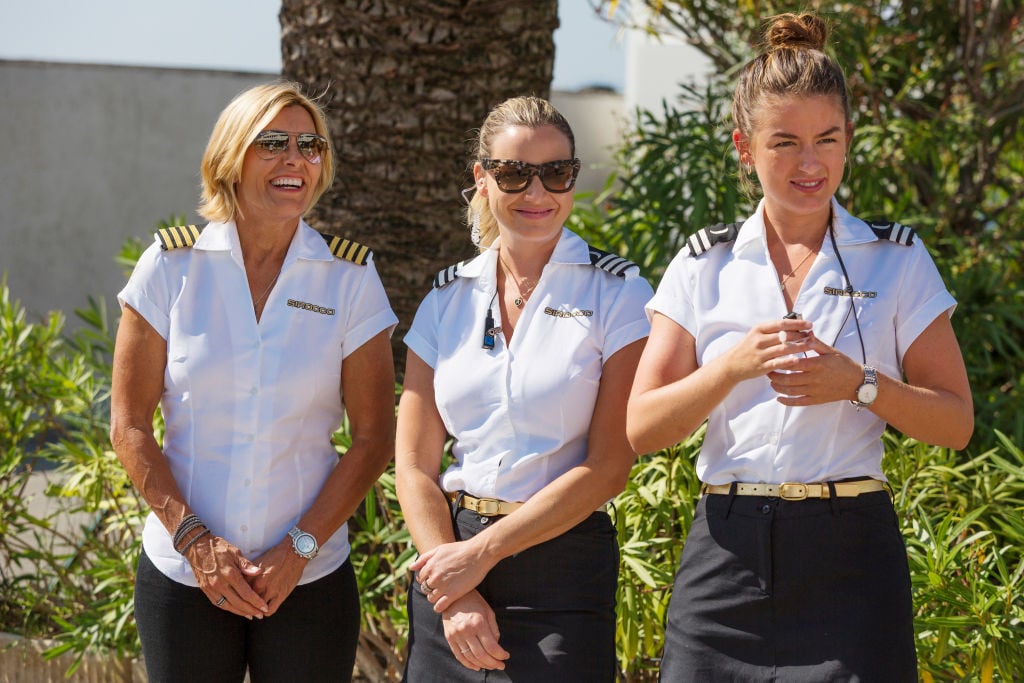 Yawn reacted on Twitter, expressing that she was sad to hear this from a chef she's supported through the years. "Yep…was sad to hear that from Adam," Yawn tweeted in response to a viewer's comment. "He got 2 seasons on #BelowDeckMed, one of which was a redemption season. Hope he learned from his BDM experience and brought something special to #BelowDeckSailing. Thanks for your support of BDM!"
Captain Sandy explains why she is a little more hands-on
The fan expressed that Yawn seemed to be more involved in meal preparation on the yacht than any other captain. Unfortunately this season, Yawn received a bad chef from the beginning. She replaced the chef by giving the third stew a shot in the kitchen. But when the third stew expressed that she was having too much anxiety, Yawn hired chef Ben Robinson to finish off the season.
She also has a history with Glick too. He sabotaged a guest's food by adding onions to dishes when the guest shared on his preference sheet that he didn't like onions. Rather than firing Glick, Yawn let him finish the season. Plus she hired him again and he redeemed himself in the kitchen.
So when a fan pointed out she was pretty hands-on she had the perfect response. "Appreciate the feedback," she replied. "As Capts, we have to make sure the charter guests get the best service. If we don't test things out, we don't know where to make improvements. We are in the service industry at its highest level. We don't want to disappoint the clients. Quality Control!"
It's all about maximizing the guest experience
Another fan asked about the tablescapes and why stews have to decorate since that doesn't occur in high-end restaurants. "Tablescapes and theme parties are a big part of the superyacht experience. There are worldwide competitions that showcase creativity, fantasy, imagination and presentation. It's next level private party and fine dining," Yawn explained.
The fan tagged chief stew Kate Chastain from Below Deck in the Twitter question about tablescapes. Of course, the exchange ended with snark from the fan and Chastain. "What were the tablescapes like on all of the yachts you've vacationed on Monty? Do you have any pictures of those tablescapes from your yacht vacations you can show me? I'm so interested and curious," she shot back.
But the fan (who is clearly not a fan of Chastain's) dug into the chief stew. "Dear Kate, yachting is not the only way to travel and see the world. Trying to belittle me for not yachting when you're only the help is childish. Below Deck has shown you don't take criticism well. So your centrepieces are tacky, big deal!You sculpt a mean d**k towel. Bisous."