'Below Deck Med': Captain Sandy Explains Why Some Guests Prefer Sailing Over a Motor Yacht
Captain Sandy Yawn from Below Deck Mediterranean explains that there are distinct differences between sailing and motor yacht guests.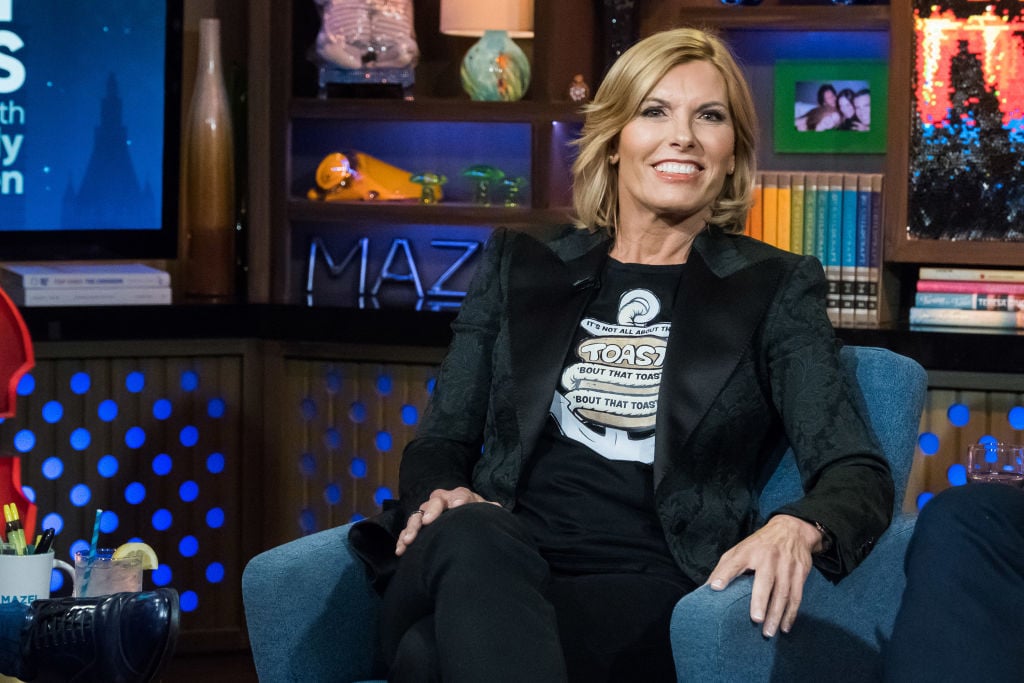 Yawn made a surprise appearance during the Below Deck Sailing Yacht reunion and addressed a question about charter guests in a digital original. Viewers learned this season that a sailing yacht comes packed with plenty of action as Captain Glenn Shephard managed to get Parsifal III to heel over so steeply, a few guests were more than exhilarated.
Also, unlike with a motor yacht, Shephard would have to announce to the crew that the yacht was about to set sail. Because boat heels over, the crew would need to stop service and stow and breakable items to avoid having them smash when the boat was on a tilt.
Sailing yacht guests have a true love of the water
"I think people who go on a sailing yacht enjoy sailing and really enjoy the love of water," Yawn remarks. "And the love of the ocean. Motor yachts is for people who really want fine service and because you know when you're sailing obviously as we witnessed on the show, you can't really sail and serve at the same time."
This point was made on a number of occasions the season. Food rolled across the galley kitchen floor. Items came flying out of the cabinets as the stews would try to steady themselves using furniture.
RELATED: These Are the 'Below Deck Sailing Yacht' Terms Every Fan Should Know
"In a superyacht, it's about service and a lot of water toys and less about cruising and more about enjoying the anchor," she describes.
Yawn then wants to know who was Shephard's MVP of the season
Shephard seemed like he had a pretty tough call to make because Yawn wanted him to name his MVP of the season. While he gave a nod to close friend, chief engineer Byron Hissey, he had to give MVP to deckhand Ciara Duggan.
Not only did Duggan have to pivot from being a stew and crew chef, but she also had to work for her boyfriend Paget Berry. "I know it wasn't that easy being in the same department as Paget, but I think she did amazing," Shephard said. Of course, Shephard thought the entire team did well too.
RELATED: 'Below Deck Sailing Yacht': Ciara Duggan Finally Reveals Why Parsifal III Was Really Not Charter Ready
Duggan certainly was the MVP. She told Showbiz Cheat Sheet she was juggling a number of jobs on the yacht before the show aired. Plus the crew dealt with seasickness when they traveled to Greece. "I was working as the crew chef and the sole stew," she shared. "It's a big boat. So there's only so much I can do between cooking two meals a day for the crew, doing weekend food, keeping the galley clean. Trying to do stuff with the interior while we have work going on."
Duggan and Berry took some heat from the new crew about the condition of the boat. "I did the best I could with what I had," Duggan added about the lead time to filming. "Between that and having to stow everything. I mean, the reason that there were linens stuffed in cabinets is because that's what you use to keep breakable things from falling out of cabinets. I mean, we stuffed towels everywhere."