'Below Deck Med': Captain Sandy Faces Another Serious Docking Challenge
Captain Sandy from 'Below Deck Med' is faced with one of the tightest docking challenges on the series.
Captain Sandy Yawn from Below Deck Mediterranean remains calm and cool as she performs what appears to be an impossible docking maneuver.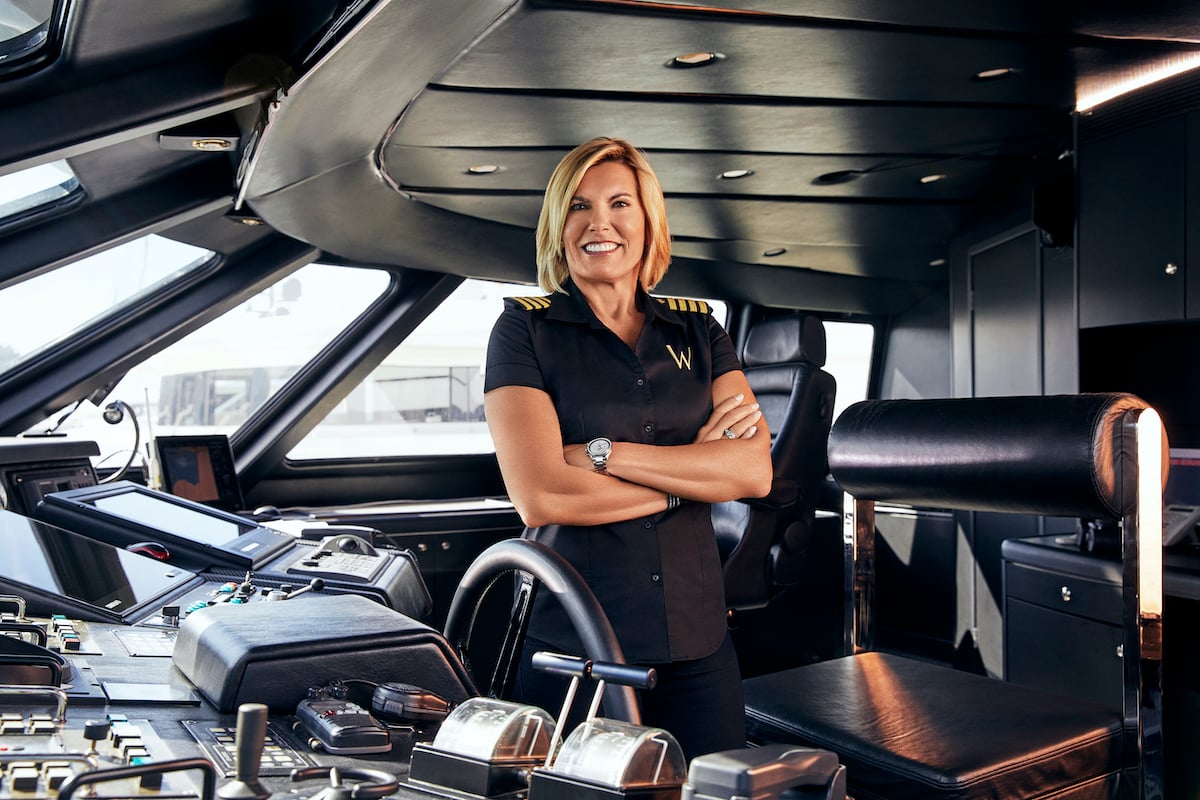 A preview clip shows Yawn attempting to fit the enormous yacht into a tight slip as The Wellington's approach draws a crowd on the dock. It's all hands on deck as the entire crew takes part in ensuring the vessel can slide into the slip without touching the other yachts parked nearby.
This isn't Yawn's first docking challenge on the show. She left the crew, viewers, and producers breathless last season when she calmly managed to dock Sirocco into an equally tight spot. But this time the yacht is larger and so are the crowds.
The pressure is on the entire crew
Yawn prepares the crew for docking as bosun Malia White calls to her deck team to man their stations. Even the stews and chef Tom Checketts are stationed around the boat to provide assistance. "Oh geez that's tight," second stew Aesha Scott observes.
White cooly calls distances to Yawn as Yawn has to lean outside a window to see. The docking station is typically located outside, but the station on The Wellington is inside the boat, which seems to diminish what Yawn can see. "Terrible," Yawn remarks as she leans out the window in order to back in the vessel. "Feel like I need a rear view mirror. This f**king thing."
"This is a very tight spot to get this boat into," White shares in a confessional. "And we have quite the audience." Cameras capture crowds standing on the dock ready to witness either a docking disaster or triumph.
The boat is only inches away from the other vessels. Crews from the other yachts lower their fenders to avoid having their boat being bumped or scratched. White continues to calmly call distances as she walks back and forth on deck.
Captain Sandy was faced with a similar challenge last season
Maneuvering a yacht into a tight slip isn't anything new for Yawn. Viewers marveled at her skill last season as she parked Sirocco into an equally tight slip. Executive producer Nadine Rajabi recalled the moment, marking it as her favorite of all time.
"It's like seeing Captain Sandy this past season, dock a boat in Saint-Tropez," she said on the the Bleav No Script No Problem podcast. "I have never seen a docking like this in my life like this! I was so scared. Not for Sandy. I know Sandy is the biggest pro, but seeing how she can fit a boat in this tiny space, not even sweat it. And then get off the boat and go, 'I'm gonna get some get ice cream when we're docked.' It was unbelievable."
"You know like football players who win the Superbowl and are like, 'I'm going to Disneyland!' That was Sandy's Disneyland," Rajabi laughed. "Captain Sandy's Disneyland, 'I'm gonna go get ice cream.' I was like, 'Sandy were you not sh**tting your pants!?' She's like, 'No, it's fine.' I was like, 'Oh, my God. She's amazing.'"
Hopefully more ice cream is in store for Yawn. Below Deck Mediterranean is on Monday at 9/8c on Bravo.