'Below Deck Med': Captain Sandy Gives Fans a Peek Inside Her Colorado Home
Captain Sandy Yawn from Below Deck Mediterranean shared a video of her tastefully decorated home to Instagram while she was personally packing up merchandise for fans.
Yawn recently shared that she was dropping prices on her merchandise to make holiday shopping easier for her fans. She is also donating a percentage of the proceeds to her selected charities too. Yawn also wanted fans to know she is the one who is personally sending out the merchandise. She even irons some of the shirts before they leave her home too.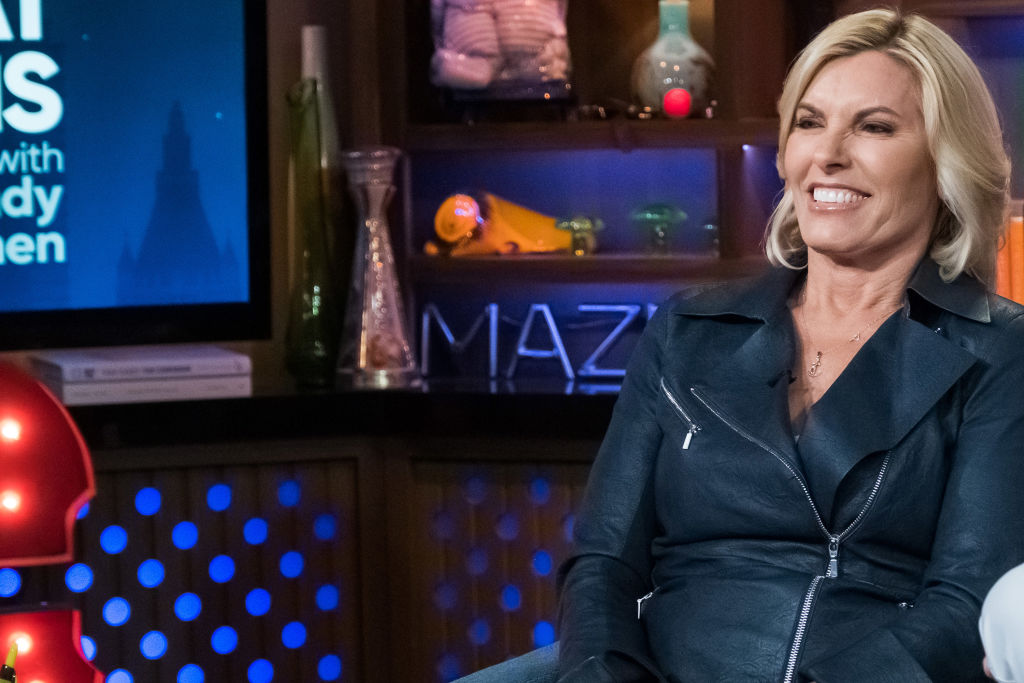 While she showed her Instagram followers the piles of merch ready to be mailed to new homes, Yawn gave fans an impromptu tour of her home. She also shared which item is the biggest seller, plus which items are new.
Her home is light and airy
She may not have planned to give a quick tour, but Yawn ended up giving fans a peek of her new Denver, Colorado digs. The apartment is filled with plenty of natural light and she infused the area with whites and natural shades that compliment the dark, hardwood floors. The entire back wall of the apartment is covered in windows, which gives the captain a fabulous view of her new community.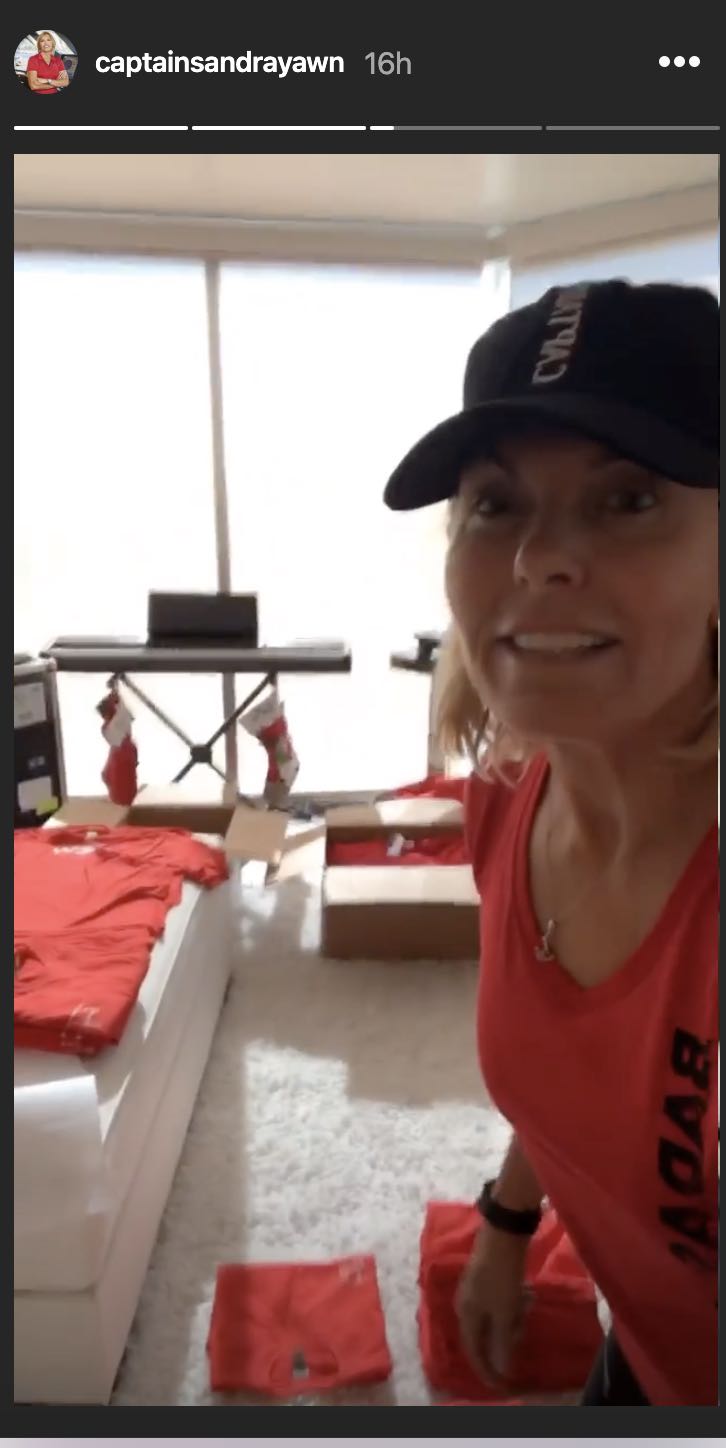 Her living room has a welcoming, large, white sectional, which was covered in Captain Sandy swag. Yawn also has a large white ottoman, which she was using a makeshift ironing space too. She also warmed up the room with a large white area rug. Yawn is a huge music lover and she is playing tunes while she works.
Off the living room is a designer kitchen, filled with stainless steel appliances and dark countertops. She also brings the camera into her bedroom, which is decorated to compliment the living space. She continued the white and neutral-toned theme in the tastefully appointed bedroom. "This is my apartment, this is what it looks like," she shares. "I'm used to living in small spaces. Here's my bedroom, it's covered." She is referring to all the merchandise strewn across the entire apartment.
Yawn is personally ironing the shirts too
Yawn shows a hat to the camera, which she says is her biggest seller. "Guess how I'm spending my Thanksgiving Sunday," Yawn says as she shows fans her living room filled with merchandise. "With lots of gratitude for everyone who has purchased my Captain Sandy swag." In addition to the best selling hat, she assures fans that the "badass captain" t-shirts will return to the market. "I have to make more," she explains. Plus she will be uploading a hat that has "badass captain" along the side.
"I am personally packing all of your swag," she says. "And when it's wrinkled, I'm ironing it!" She adds, "Because I want to get it right and I want you guys to feel the love and gratitude I have for everything you bought. This is fun actually. Thank you, thank you, thank you."