'Below Deck Med': Captain Sandy Hopes Season 6 Can Film in September
Captain Sandy Yawn from Below Deck Mediterranean is hopeful season 6 can still film this fall.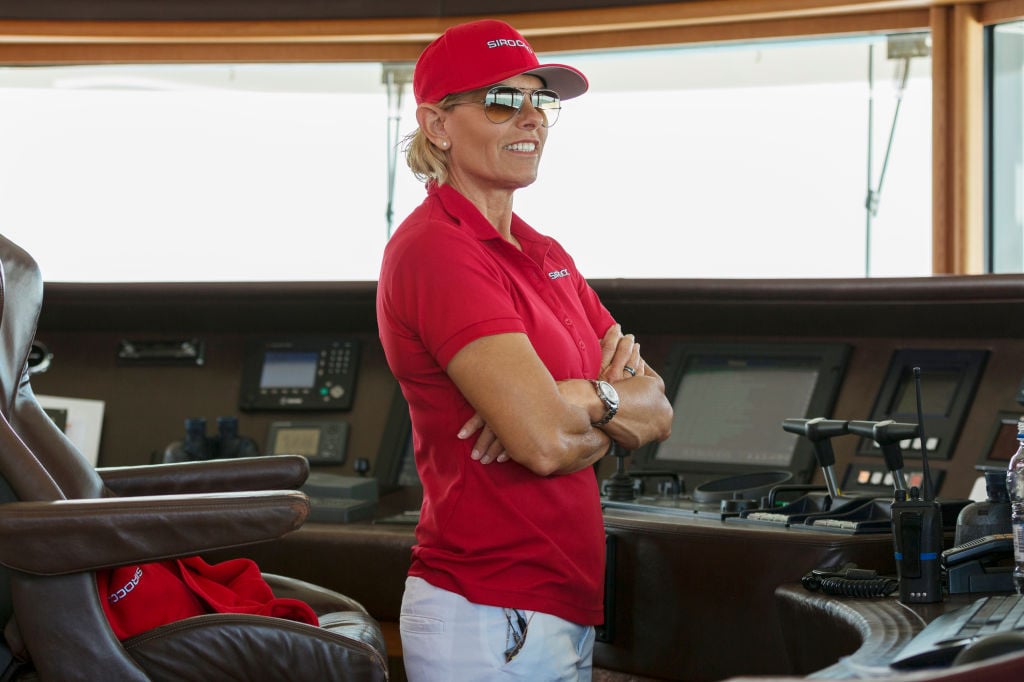 While all productions are on pause due to the pandemic, Yawn hopes that by September, the threat will be eliminated or eased enough to begin filming. She said the show must go on. But, "We're hoping, but we don't film until September," she said on the Carolina Coffee Talk podcast. "So we're hoping it will all be cleared up by then. That's the hope."
Adding, "And I'm sure they're working very hard on it. I'm really not in that process. They include me just when its time to go film."
'RHOBH' wonder if filming will ever return to normal
Although Below Deck Med has a few months before it would normally begin to film, a few cast members from The Real Housewives of Beverly Hills wondered how their show will move forward.
Kyle Richards recalls the shift in reality television during the 2008 recession. "When we started the show a decade ago, we were just coming out of the recession of 2008," she told the Los Angeles Times. "And I can remember … there was so much focus when you're on a lifestyle show."
"Everybody was uncomfortable," she added. "I can remember they would always ask in the interviews: 'How much was this? How much did you spend on that party?' I was not raised talking like that. You're asked these question in your interviews and you're like, 'I'm not talking about that; I don't want to talk about that.' Of course, as time goes on, things got back to normal in the world, but now I do think it's gonna be different." 
Erika Jayne is also concerned. "I wonder how we will make another show. How will we film next season? What does that look like? When will it happen? What will it be? Is it limited contact? I have no idea," she pondered. "Those things I've thought about; I'm sure the network has as well. Who knows what it ends up looking like? How are we going to have these interpersonal relationships, if in fact we need to keep 6 feet apart and we need to wear masks? How long does that last? There's so many unanswered questions. I mean, not just for us about making a TV show, but for the whole world."
Colin Macy-O'Toole said several factors will be considered too
Colin Macy-O'Toole from Below Deck Med said producers need to consider a number of factors that will be present additional challenges post-pandemic.
"You have to find a yacht. You have to find a marina, you have to find hotels," he shared on The Happy Traveler podcast. "There's so much that goes into our show. It's not like you can just pick up a camera and go, not like most shows on TV. There's a lot that goes into Below Deck. So they're definitely hurting and they're struggling to put together their final project."
He added that even though Below Deck Med season 5 has filmed, editors still have hurdles. "Some [seasons] have been recorded already. But there's post-production. Editors have to deal with [it] and not being able to really contact or film afterward, it's hard."
Below Deck Mediterranean season 5 is scheduled to air during the summer of 2020.