'Below Deck Med': Captain Sandy Insists She Wanted Chef Kiko to Succeed
Captain Sandy from 'Below Deck Med' says she wanted to see Chef Kiko succeed and even did his dishes so he could rest.
Captain Sandy Yawn from Below Deck Mediterranean pushed back against criticism that she was setting up chef Hindrigo "Kiko" Lorran to fail.
Yawn shared that she wanted to see the chef succeed despite fans' insistence that she was badgering Lorran and making him feel less supported and targeted.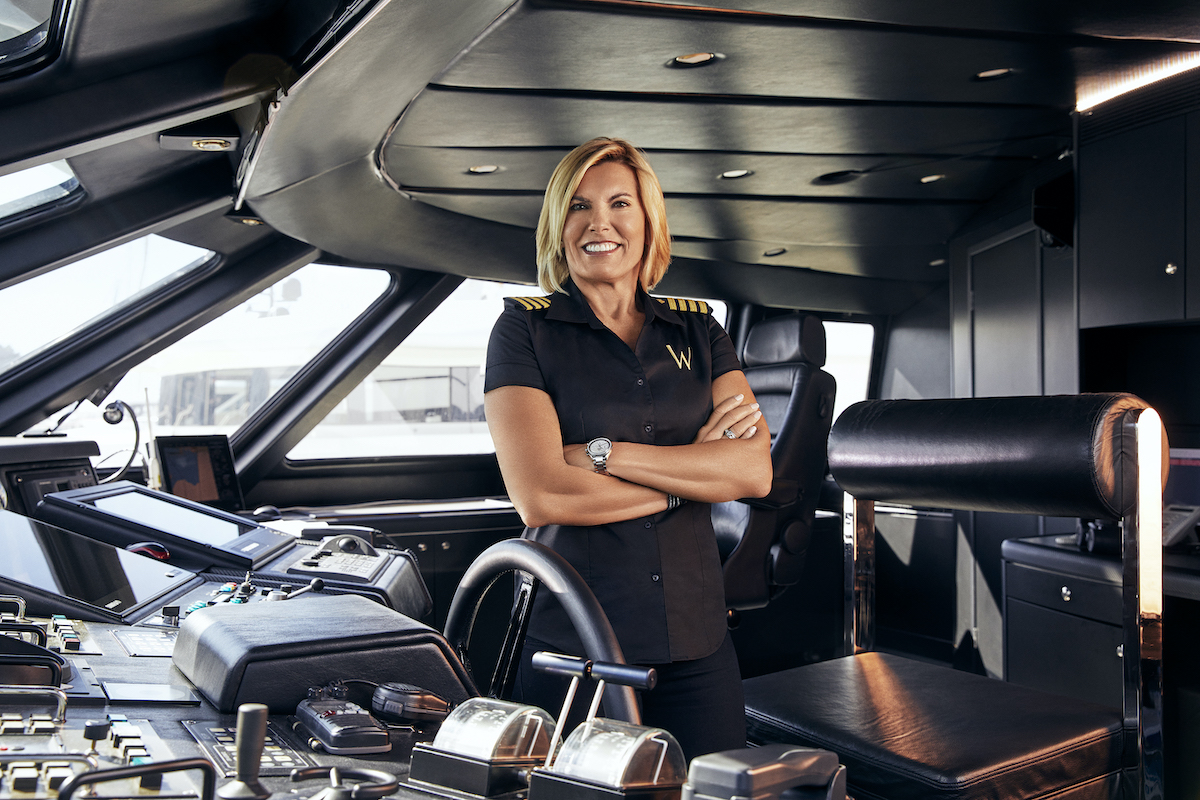 Fans railed against Yawn for being overly critical and hovering too much in the kitchen. But after a disastrous "Vegas" night dinner, Yawn clearly had enough. Massive amounts of fried food were served including nachos that mirrored the nacho chef fail from season 4. Yawn confronted Lorran but also the interior team about the dinner debacle.
But Lorran was crushed, sharing he felt defeated. "I don't f**king know what's going in with her mind," he shared in a confessional. "Seems like she's just gonna come to the galley to judge me, not to help me anymore." 
'I want to see Kiko succeed'
Yawn shared during the episode she did not want to see Lorran fail. "I want to see Kiko succeed. Fun fact: I helped do dishes at night so he could rest," she revealed. She added, "This size yacht doesn't have a sous. Chef is cooking for the same amount of guests as other BD chefs. Fun fact: production takes the master for filming, so the Chef is actually cooking for less guests than the yacht accommodates."
Although the chef is a singular department, Yawn shared that help is always available. "They can ask for help. The interior often has help from the deck crew when serving and clearing and doing dishes," she tweeted. Deckhand Alex Radcliffe was seen doing dishes during the episode as second stew Christine "Bugsy" Drake set up plates for Lorran.
Fans said they wanted to see Lorran soar and Yawn agreed. "Of course I want him to bring it! He has done it before so hoping we see that again!" Yawn shared in the thread.
Some fans think Captain Sandy is getting a tough edit
While a slew of fans dragged Yawn on social media, some believe more is going on than what is being seen. "CaptSandyYawn I think you are getting a tough edit tonight and I don't agree with some of your decisions (at least the snippets we are shown); but I sincerely commend you and gained even more respect than I already had seeing you respond here. Tough crowd and you are handling it," one person commented in the Twitter thread.
"I'm truly blown away by the leadership @CaptSandyYawn executes on #BelowDeckMed," D'Andra Simmons from The Real Housewives of Dallas tweeted. "You [are] my friend are not only an amazing leader but show compassion and respect to your crew! We all could learn a powerful lesson from you. I'm sending you love from Dallas!"
A fan asked Simmons about Lorran's food. "That food wouldn't fly in my kitchen!" she replied. "The guests are expecting luxurious food while on vacation and not a full course of fried food. I would expect more from a Chef… That's all!"
"Lots you don't see on your [television emoji]," Yawn tweeted. A fan then asked Yawn if she felt sad seeing Lorran cry in his confessional. "Of course," she replied.