'Below Deck Med': Captain Sandy Recounts Her Heart Attack When Jessica More Has Heart Palpitations
Jessica More from Below Deck Mediterranean experiences heart palpitations during a crew swim. She is called in Captain Sandy Yawn's office, which is when Yawn shares that she had a similar symptom when she had a heart attack.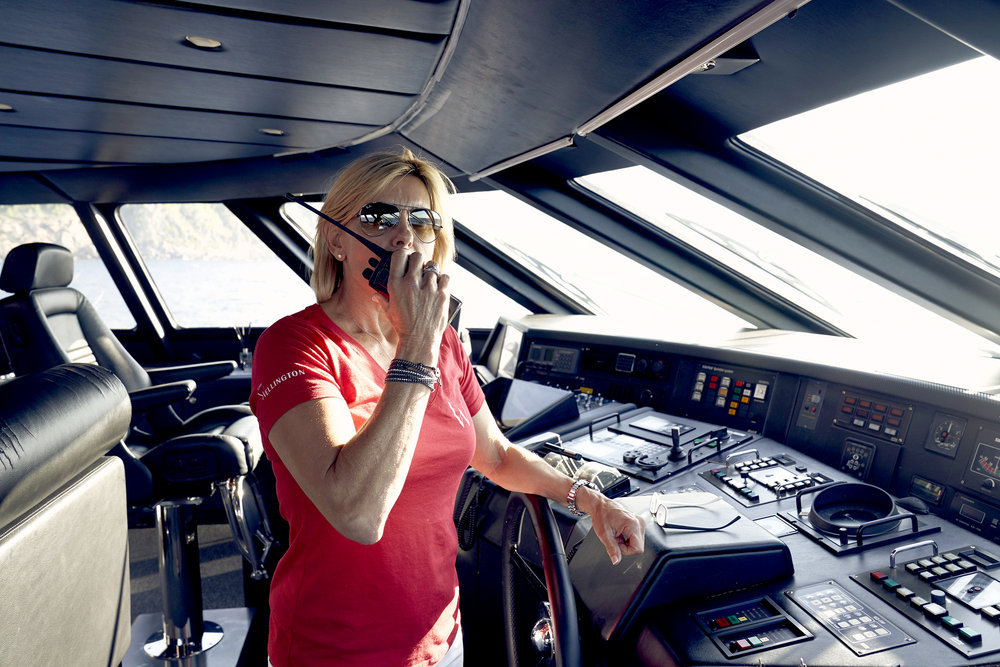 Yawn takes More's symptoms very seriously, taking her blood pressure and even texting a friend who is a cardiologist. "Two years ago I had heart palpitations," Yawn said in a confessional in an upcoming episode. "And my end result was a heart attack. So as a captain I'm going to stay on this. Check her blood pressure and make sure she's okay."
More and the crew were playing on water toys while the guests were on land. More emerges from the water clutching her chest and has to sit down. She shares with bosun Malia White she is having heart palpitations. White radios to Yawn, which is when Yawn asks White to send More to her office.
Captain Sandy was exercising when she had a heart attack
"I was in cycling class and I noticed that my heart rate was not going down," Yawn recalled in a confessional. "And then my arm started going numb and I knew I was having a heart attack."
Yawn went public with her story in February.  "I was in Soul Cycle in the middle of Beverly Hills, I was on my bike, I felt the pain and I realized, 'Hey this actually happening to me,'" she told a local South Florida NBC station. "As a woman, I didn't want to disturb the class."
"So I clicked out of my bike and went outside," she continued. "I was going to walk to my car and I couldn't walk. So I sat down and I called Uber. I didn't call 911 like I should have because I didn't want to have [sirens noises]. So the Uber driver parked where the ambulance parks. They were yelling at him, 'She's having a heart attack!' And I just remember thinking that it was everybody involved who helped me identify the symptoms of a heart attack."
She should have called 911
Yawn says people should not make the same mistake and should call 911. "Recognize the symptoms and don't be afraid to call 911," she said. Yawn made it to the hospital and immediately told physicians the symptoms she was experiencing.
She told the team, "My left arm is going numb, I have chest pains and I need an EKG now."
"What happened was SCAD, spontaneous coronary artery dissection," Yawn shared in the episode confessional. "Which is something that is very rare. But one in three women die of a heart attack or a stroke."
Yawn sends More's blood pressure readings to her cardiologist friend. "I sent her that one and she wrote back, 'That's not that bad,'" Yawn read to More from her cell phone. More's second blood pressure reading was 145 over 95.
More seems to be feeling better. "I feel like I'm fine," More said to Yawn. "I feel like riding the jet ski … too much caffeine."