'Below Deck Med': Captain Sandy Reveals She Once Received a $113,000 Tip
Captain Sandy Yawn from Below Deck Mediterranean made Bravo producer Andy Cohen's jaw drop when she told him she once collected a tip that amounted to about $113,000 ($112,599).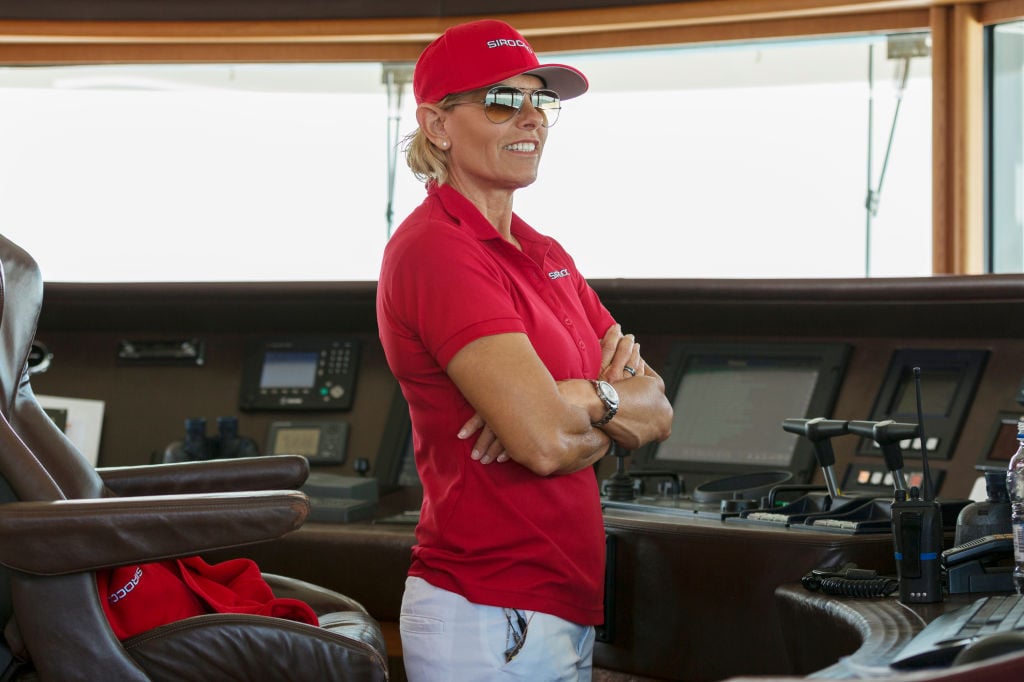 Yawn appeared on What What Happens Live with Andy Cohen on Monday night. Cohen asked what was the biggest tip she and co-guest bosun Malia White had ever received from guests. "100,000 euros," Yawn replied. Cohen was stunned. "Are you kidding me?" he asked. Yawn then said she received the windfall in 2008 when people were making bank.
Although she may have received the tip, she split it with her crew of 12. That ends up being close to $9,500 per crew member. White said her biggest tip was 10,000 euros, which shakes out to about $11,000.
Captains actually make tip money
Yawn, Captain Lee Rosbach, and Captain Glenn Shephard are never seen taking any of the tip money on their respective shows. However, captains draw from the tip share in the real world. In some cases, a few captains have been greedy and took the lion share of the tip.
Several yachties conversed about the practice on a Dockwalk chat thread. One yachtie shared a story about a captain who kept most of the tip money after the charter. Rosbach, who had just started filming Below Deck chimed in that keeping most of the tip wasn't a decent thing to do.
"I do not think it is fair for the Captain to keep the lions share of the gratuity," he wrote.
"On any yacht I have command of, we have a policy that I inform all crew of from the date they start, concerning tips," he added. "We all share equally. Everyone gets the same amount. If a [particular] crew member is not pulling their weight and really doesn't deserve a full share of the tip I handle it this way. I still divide the tip evenly and the crew member who really doesn't deserve a full share gets something extra in his or her envelope along with their full share, a one way plane ticket home."  
"Everyone who has worked with me knows this policy, and it has always served me well in the past and I see no reason for me to keep money I didn't earn, or to keep crew members to don't pull their share. Thanks for the opportunity to spout off."
What is considered to be a good tip?
While a six-figure tip is certainly on the high-end, what is the average good tip? Former Below Deck chief stew Kate Chastain shared that a $5,000 tip per person for a week-long charter is considered to be strong.
"On a yacht of that size, [a good tip] would be $5,000 a person, for seven days of work," she told ET. "Five grand a crew member, usually. Our charters are a little bit shorter, just so we can make the show, [but] everything else is exactly the same. So, it's prorated. We usually get around $2,500, $2,000."
What kind of tip would be frustrating?  "Anything less than $1,000 would be depressing, which sounds crazy, doesn't it?" She adds, "We're working not just eight-hour shifts, it's like, we're working pretty much around the clock."