'Below Deck Med': Captain Sandy Says Bugsy Drake Is Chief Stew Material
Captain Sandy Yawn from Below Deck Mediterranean saw strong leadership qualities in Christine "Bugsy" Drake when she was the second stew on season 2.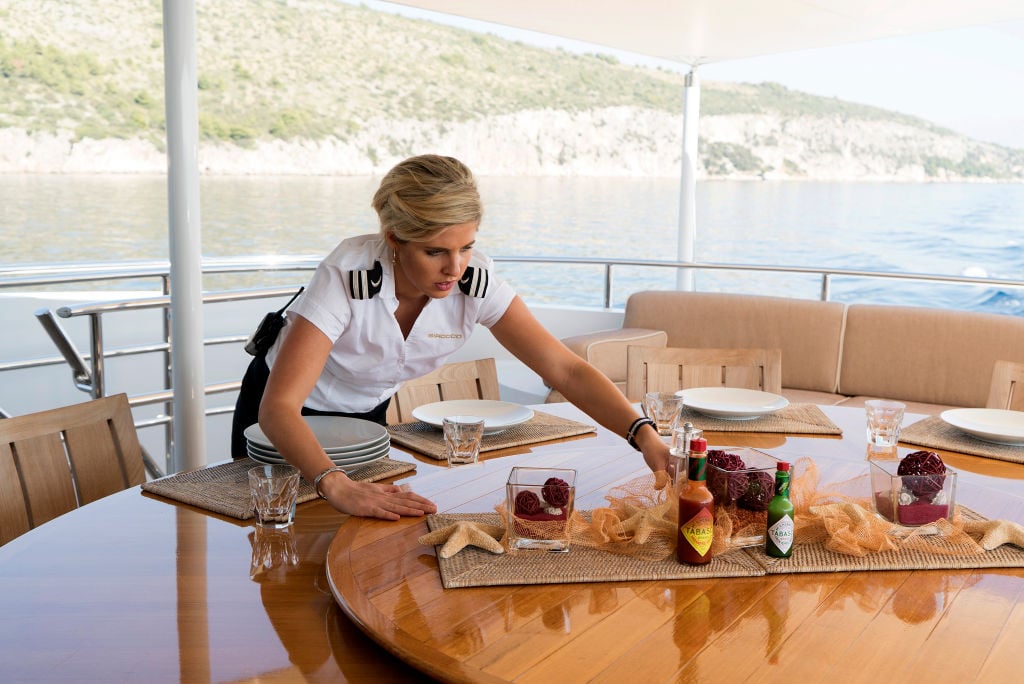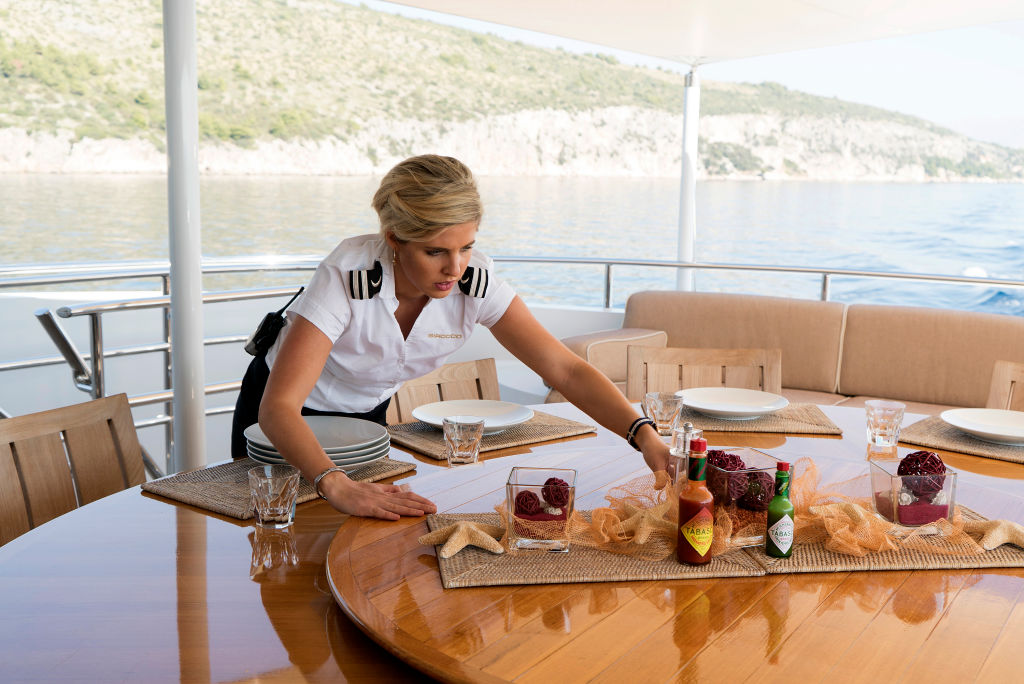 Like second stew Lara Flumiani from season 5, Drake had already been a chief stew prior to joining the show in the second position. However, unlike Flumiani, Drake didn't immediately come for chief stew Hannah Ferrier—at least not until the end of the season. She worked well with Ferrier until she became frustrated, feeling as though she was doing most of the work.
Chef Adam Glick basically poured gasoline on the situation when he suggested to Ferrier that Drake take over as chief stew. While Yawn was unhappy Glick made the remark, she agreed with his observation that Drake would make an incredible chief stew.
Yawn was annoyed with Glick (but agreed in some ways)
Yawn offered her thoughts about both Ferrier and Drake's abilities to be a chief stew in a Bravo digital original in 2017. "It's like … really," Yawn said about Glick's remark. "Is that necessary? So now what's it going to be like for Bugsy? Bugsy is an amazing chief stewardess."
"She is a chief stew," Yawn stated. "She's a second stew on this boat. But she has chief stew material. People manage differently. I think that what Adam did was wrong. Because now he's put this wedge in between Bugsy and Hannah."
"Bugsy should be a chief stew," Yawn concluded. "No matter what. Particularly on this charter? No, Hannah's the chief stew. We always have to do the right thing. My opinion is my opinion. And sometimes voicing my opinion isn't the thing to do."
Yawn still thinks Hannah Ferrier is a good chief stew
Yawn continued by sharing that Ferrier and Drake are both good chief stews. But they have entirely different management styles. "Hannah's a good chief stew," she insisted. Adding that she did not think Drake was trying to take Ferrier's position. But, "I think Bugsy's a chief stew," she exclaimed.
"I think they have two different ways of being a chief stew," Yawn continued. "Bugsy takes it very seriously. I think she anticipates what's going to happen next. Sometimes I think Hannah may get a little lost in the other stuff that's happening on board. And not so focused on the main priority."
"But overall, Hannah's a good chief stew," she said. "I think when she stays on point. I think it's easier for the second stew to move into that role because there isn't the pressure of maybe the chef on her. The client requesting no onions for the third time."
Is Drake still in yachting?
Drake appears to be doing what she loves the most — traveling and being a chief stew on a yacht. Her Instagram is filled with tantalizing images featuring her travels throughout the world, including Bali, which was a bucket list destination for her.
She recently revealed chief stew hacks while in quarantine on a yacht in April. "Although my day to day running is still extremely busy without guests on board, I wanted to take this time to also create a somewhat collaborative project with all of you," she shared.
"I love to set tables, throw themed parties, whip up delicious and different cocktails 🍹🍸 and would love to reach out and play with new ideas or share with you anything you might want to know (tips and tricks for cleaning, setting up or entertaining your guests… no matter the location," she added. "From throwing a boozy brunch to a more upscale dinner party) napkin folds, toilet paper folds, you name it and I will show it or try it and post it."