'Below Deck Med': Captain Sandy Says Hannah Ferrier 'Self-Sabotaged' and Fired Her Because She's 'Untrustworthy'
Captain Sandy Yawn from Below Deck Mediterranean insists she did not fire chief stew, Hannah Ferrier, because of her unregistered medication. But instead, it was because she didn't trust Ferrier.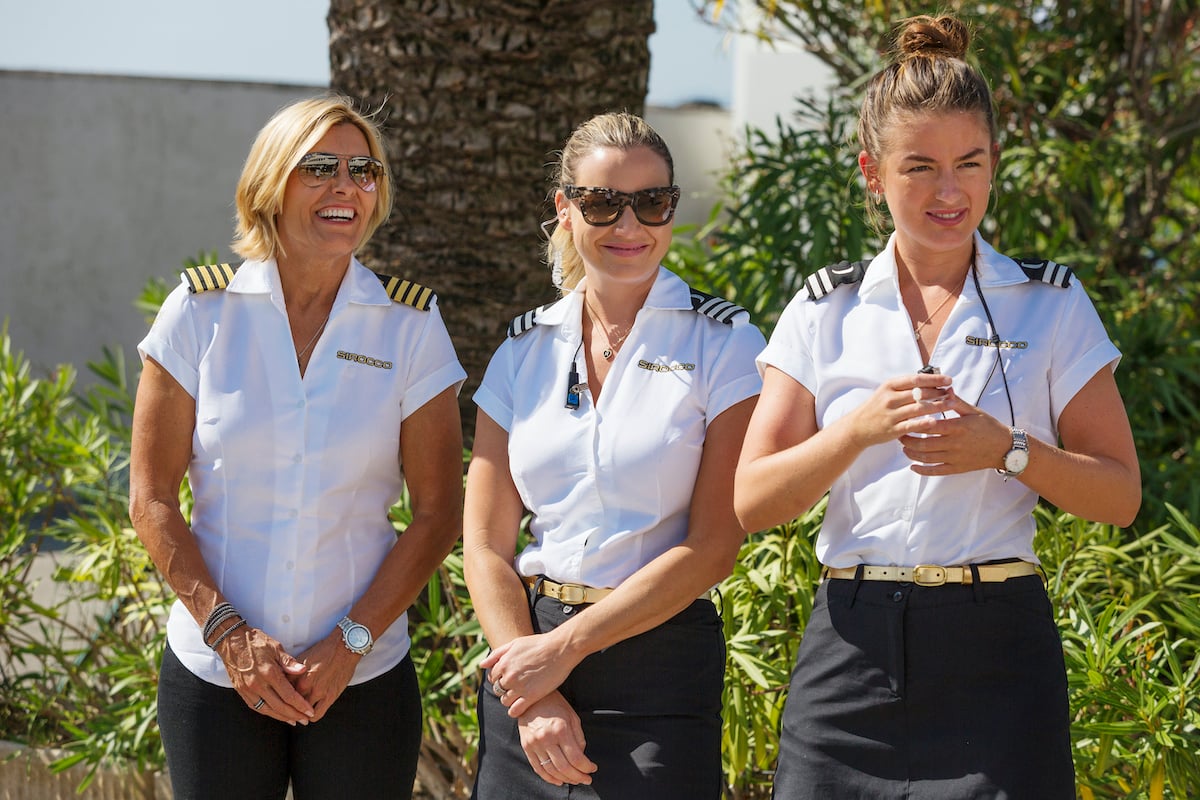 "I didn't fire Hannah because she had marijuana on the boat," Yawn told Vanity Fair. "I fired Hannah because she's untrustworthy." Bosun Malia White sent a photo of Ferrier's unregistered prescription valium and a pen to Yawn. Ferrier insisted on Twitter the pen was not marijuana but CBD, which as legal.
"If I would've taken Hannah to sea and something catastrophic happened and I needed her to do her job as a crew member, handling someone's life…and she couldn't do that because she was high…" Yawn continued. "I fired Hannah because I'm responsible for lives. I've been in court before…You hold your hand up, you swear in a court of law, you're not going to lie."
Captain Sandy thinks Hannah Ferrier 'self sabotaged' her career in yachting
Yawn thinks Ferrier wanted out of the industry and the discovery paved the way. "I don't not like her," she said of Ferrier. "But is she someone I would ever hire on a boat? Not at all." But, "I would hire someone who wants to be there. Someone who does the grunt work with their team—someone who doesn't just show up to serve the guests. That's degrading. I want someone who's invested." 
"You know what I think, honestly?" she remarked. "I think Hannah self-sabotaged because she did not want to do this. She wanted out; she just didn't know how to leave—that's my opinion."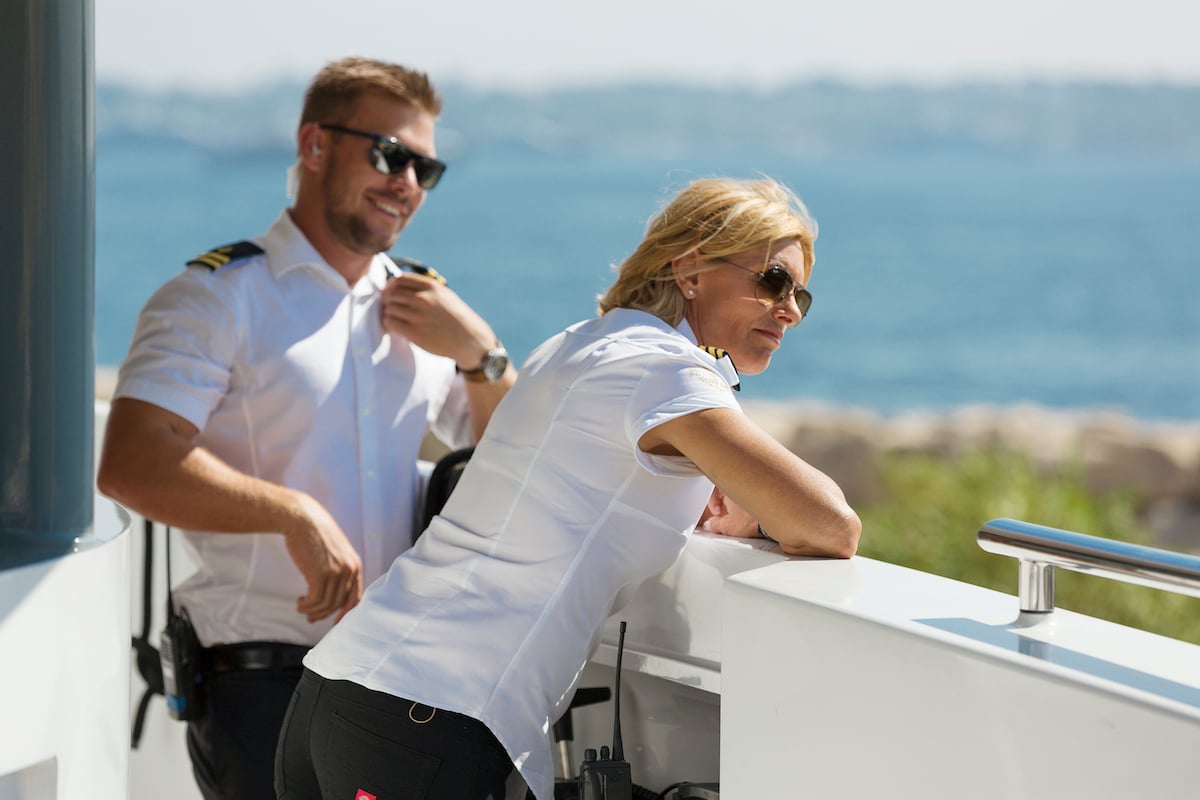 "And guess what: Now she is pregnant, and has everything that she's wanted," Yawn continued. "The one thing I know about Hannah because I listened to her: She wanted kids. She did not want to do this job. She hated the job, but she kept coming back for the money."
Ferrier said she liked the money
Yawn told Ferrier she didn't think she had a passion for the job last season. The same conversation seemed to occur this season too. Ferrier shared she had a passion for the guests and the cash, but not for cleaning toilets and table decor.
"I am passionate about traveling and earning money," Ferrier said in the Below Deck Med After Show last season. "And I'm passionate about the guests. I do love giving the guests a really good experience."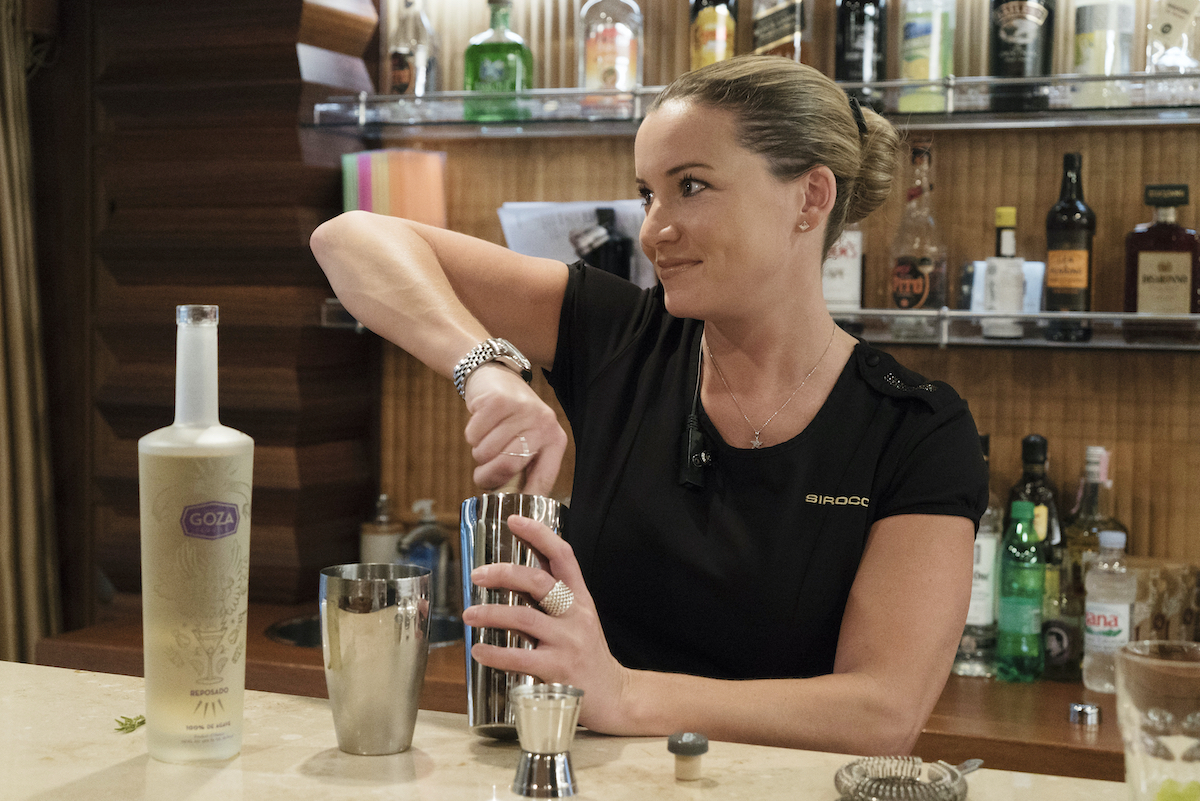 "If you go and ask 100 people, how many of them go to work because they absolutely love their jobs and they are so passionate about it?" she added. "Me and Kate [Chastain] were laughing about it the other day. You just got to put your heads down and bum up and just get all the tips. And then you can not do it for a while afterwards."
Yawn knew at the time that Ferrier wanted a family. "Hannah wants a child," Yawn said during the After Show. "She wants to load the boat up with kids. So, she needs to make money. You know how many crew members have retired from this business, and then I see them back on a boat? And I'm like, 'Oh yeah you missed that cash.'"