'Below Deck Med': Captain Sandy Says Lara Flumiani's Behavior Was 'Unacceptable'
Captain Sandy Yawn from Below Deck Mediterranean watched what really happened between chief stew Hannah Ferrier and second stew Lara Flumiani during Monday's episode. Needless to say, she was just as surprised as the viewers.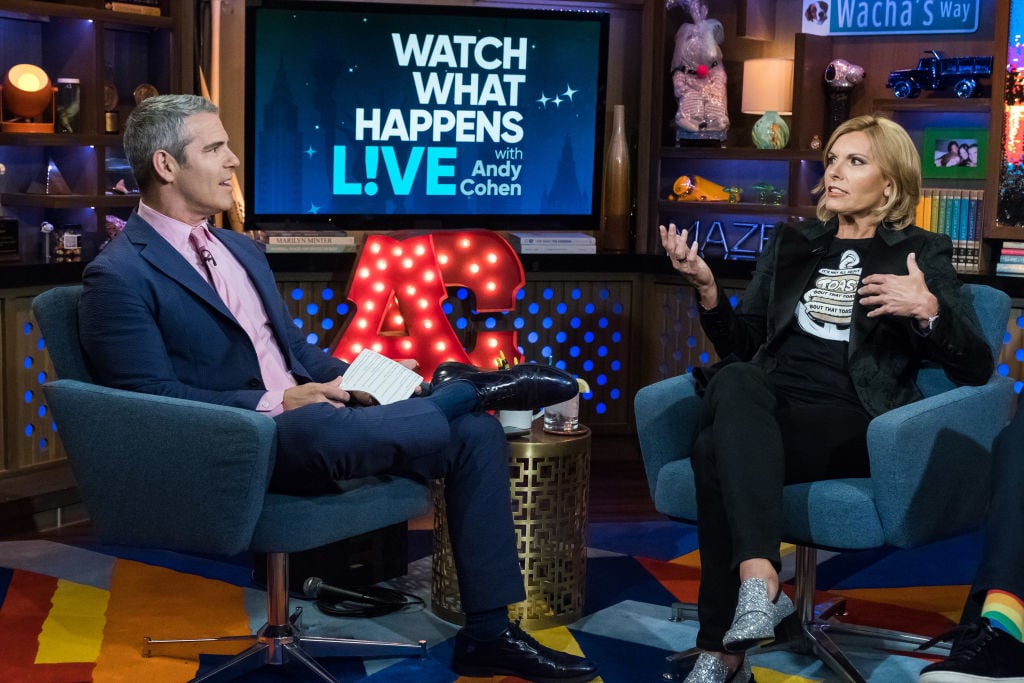 Yawn and Captain Lee Rosbach from Below Deck have shared in the past that they are usually not privy to all the crew drama. So when explosive situations occur, the captains typically see it unfold along with the audience.
Yawn responded to fan comments about the crazy smackdown between Ferrier and Flumiani on Twitter, admitting this was unfolding for her too and that the behavior was "not cool."
She agreed the exchange was 'not cool'
Fans blew up Twitter after witnessing the wild exchange between Ferrier and Flumiani. Flumiani refused to take direction from Ferrier insisting she be more respectful. One fan tweeted, "'The more you piss me off, the less I will do' I can't believe Lara has the audacity to say that to Hannah & that the way she speaks to her is disrespectful, but she can't give 1 example because there's so many." Adding, "So damn rude! wtf speaks to their boss like that?"
Yawn responded to the tweet, "Yep, not cool! Keep watching." Another person tagged Yawn in a tweet. "Do you see now that this is why you don't ask a second stew why she isn't on service? You either trust your chief stew or go to her directly if you have a question. This undermined @hannahferrier_" Yawn replied, "Her behavior was not acceptable."
She also responded to a tweet about the prevalence of passive-aggressive sexual harassment too. "That crew mess conversation was inappropriate. Sadly women are still subject to that kind of behavior," Yawn replied. "It needs to stop!"
Yawn reminds fans she works with the crew she gets
Last season Yawn was nagged by fans about the chef who licked a steak and made nachos from a box. She reminded fans (again and again) that quickly replacing crew is not easy on the show. Yawn addressed this question again when it came to Flumiani.
"All crew for the show need their maritime certs to work on the yacht and pass security clearances for filming. Most crew are working full time during charter season, so it isn't always easy to find replacement crew in a pinch. You can't just pull someone off the dock," she replied to a tweet.
She added that she only has one day to meet and get to the know the crew too. "There is a casting call each year. I board the yacht and meet the crew and have our first charter 24 hrs later."
But Yawn agreed that not only was Flumiani's behavior surprising, but she was also shocked along with the fans. "Shocked is an understatement!" she exclaimed.
Was Flumiani trying to gaslight Ferrier?
The blowup occurred when Ferrier asked Flumiani to stop cleaning the crew mess and pivot to the laundry. Flumiani robotically kept telling Ferrier she was simply following instructions from a written list.
When Ferrier said to listen to her instructions now, Flumiani not only refused, she smugly told Ferrier, "You found the wrong one dude." 
She then added, "We collaborate otherwise it doesn't work." Flumiani continued to clean but then gets in Ferrier's personal space. "Lady, don't touch me," Ferrier said to her fuming.