'Below Deck Med': Captain Sandy Says New Yachties Should Hit Dock Work First
Captain Sandy from 'Below Deck Med' has some advice for those who are eager to get into yachting.
Captain Sandy Yawn from Below Deck Mediterranean offered advice to aspiring yachties who want to get into yachting. She said new yachties should start with day work on the dock before getting their sealegs.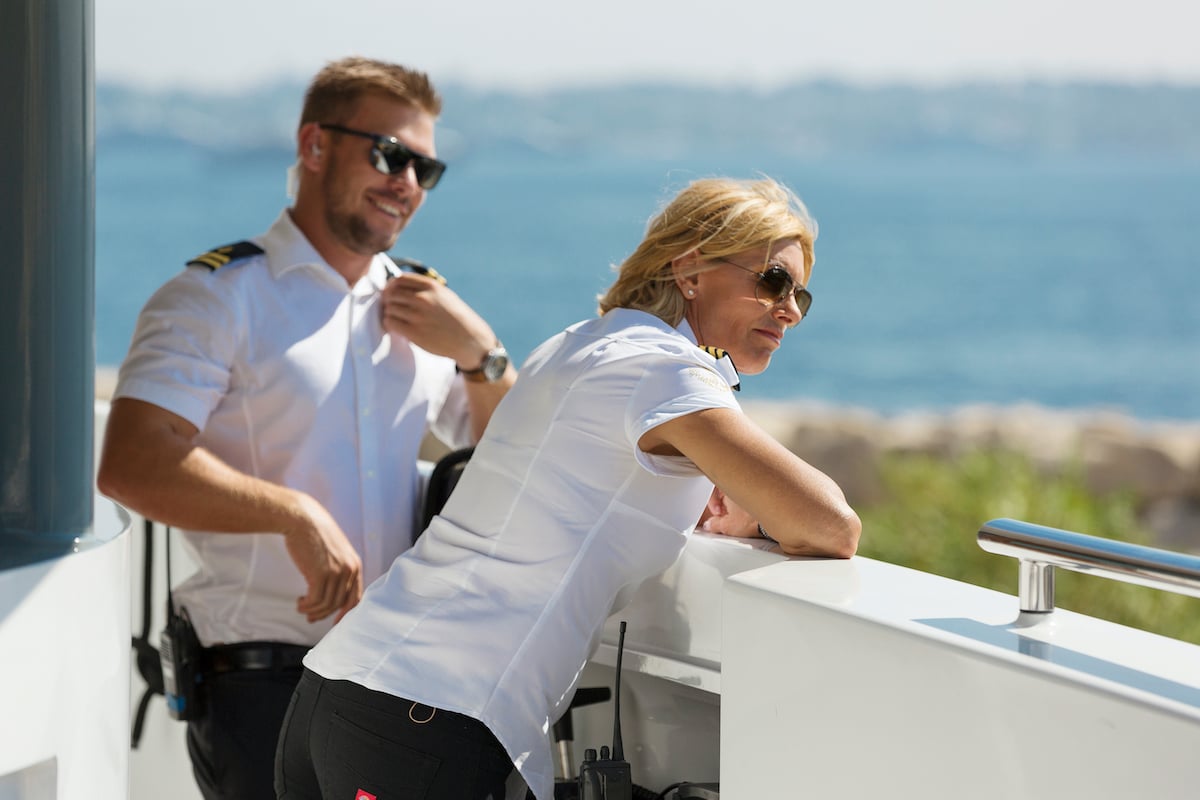 A fan asked Yawn to give her son advice on how to start in the industry. "Where is he located?" she asked. "I started doing day work and walking the docks looking for jobs on the boats. Fort Lauderdale is a great place to start. Also Maritime Professional Training for classes." In the past Yawn has shared her pathway to becoming a yachtie, which was peppered with hurdles and additional challenges.
Yachting saved Captain Sandy's life
Yawn revealed she is an alcoholic and was extremely troubled during her earlier years. "I was a mess," she told Showbiz Cheat Sheet in 2019. "By the grace of God, I'm alive. No matter how much money you have, it's not going to save your life if you are an addict or an alcoholic. And I was a major addict and alcoholic."
"I never really talked about my recovery," she added. "I remember getting arrested for drinking and driving and was court-ordered to detox as a 17-year-old." A yacht owner took a chance on Yawn in her early twenties, which is when she discovered that her passion was yachting. She got sober and worked her way up the ranks.
Yawn shared that she started her career by answering an ad in the newspaper. "I started by washing boats," she revealed. "In the day where I started, there weren't these big superyachts. I did everything. Interior, exterior. I didn't cook but I cleaned toilets, I cleaned everything."
She moved onto working in the engine room where she changed fuel filters. She eventually went to school to be a licensed captain but also took engineering and air conditioning classes.
Captain Sandy wants to be a mentor to new yachties
Yawn is always interested in mentoring enthusiastic new crew members. "I think when the crew sees that I really care about them, they start to care," she told Newsweek. "And that's how I lead. I care about them so they care about me. It's like a natural human thing. My motive isn't because I want them to care about me, my motive is that I actually care."
 "If you want your crew—I refer to crew, but it could be your staff—to perform for you, then do what you ask them to do," she continued. "Show them that you're not above doing that work. Take time. Talk with them. It isn't like you have to hold their hand through it. Obviously, you have a job to do."
While she takes a personal approach to working with the crew, she won't tolerate disrespect. "Now, if they're insulting me, that's a different story. If they're assaulting me and attacking me then I will address that in a very calm manner," she said. "I'm a diffuser, I'm not an infuser. I believe that everyone gets to have their opinions. She's from a different country. It doesn't reflect on me. And if I find myself getting emotional over it, then I need to take a look at me."