'Below Deck Med': Captain Sandy Says She Meets New Crew 24 Hours Before the Show's First Charter
Unlike regular charters, Captain Sandy Yawn from Below Deck Mediterranean says she only has about a day to meet crew before greeting the first group of charter guests on the show.
Yawn answered a question on Twitter about turnaround time with the crew. "How long does it take you to acclimatize to a new boat?" the person asked.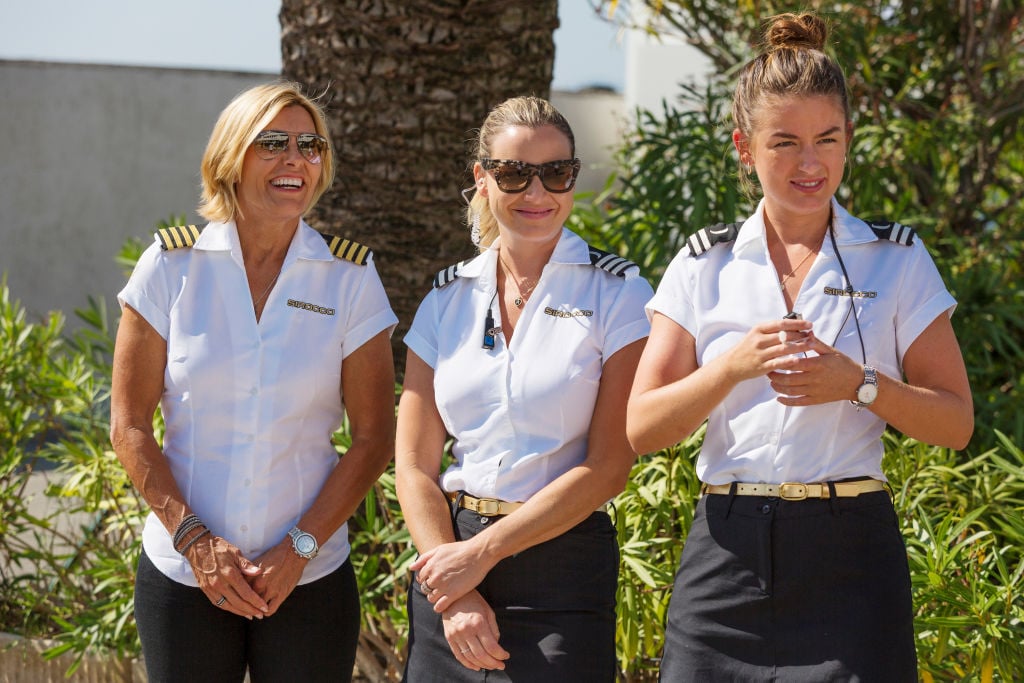 Yawn responded that she typically has about a week to get used to the boat and crew. But she has far less time when it comes to the show. "Great Q! About a week: learn all the systems and technology. For the show, I meet the crew for the first time, and then 24 hrs later we have our first charter guests!"
Yawn also named her favorite vessel
Another fan asked Yawn what was her favorite boat thus far. "Great Q! Tuscan Sun was laid out for charter. The stew area was out of the way of the chef area, the cabins could be serviced through a hidden door that led to the crew quarters. The sundeck has a wrap-around bar so guests can sit across from each other & chat w/o turning heads," Yawn replied.
Yawn also seems to be a fan of the yacht featured on Below Deck Med season 5 too. Fans will be treated to a voyage on The Wellington, the largest yacht used on the show to date. Yawn offered a virtual tour of the yacht, which included a peek "below deck."
She stopped by the laundry room and joked about how it is the Bermuda Triangle on the boat. "Some things that go in, never make it back out," she laughed. Also, Yawn peeked inside crew cabins. "This cabin right here, that's Malia's [White] cabin," she reveals. "Look how nice it is." White's bed is neatly made and her area is tidy.
Yawn has addressed fan questions about the crew in the past too
Yawn answered questions on Twitter about the crew last season when fans wondered how chef Mila Kolomeitseva made it onto the show. Fans thought perhaps Kolomeitseva was a production plant because she made several dishes from prepared box mixes and was even caught on camera licking a raw steak.
But Yawn told fans she doesn't hire the crew. "#ICYMI I DO NOT hire the crew for show. AGAIN, Mila is NOT a staged prop," Yawn tweeted to a fan question that was asked a number of times.
Last season, Yawn also shared that she only has about 24 hours to meet with her crew before the first group of guests arrive on the yacht. "The Capts meet their crew and have their first charter 24 hrs later. We deal with the cards dealt to us. All positions are cast. Anyone wanting to apply is welcome to! Bring your A game," she wrote.
She even had to add that the show and the crew are real. "We are real crew w real charter guests who pay for their charters," she stated. "No way would we compromise their experience and safety or the integrity of the industry. Stay tuned!"
Below Deck Mediterranean is scheduled to premiere during the summer of 2020.