'Below Deck Med': Captain Sandy Shares Which 5 Crew Members She Stays in Touch From the Show
Captain Sandy Yawn from Below Deck Mediterranean revealed she doesn't keep in touch with every crew member but still talks to a select five yachties.
A fan was re-watching season 3 and asked Yawn who she and girlfriend Leah Shafer still know. "We stay in touch with João [Franco], Colin [Macy-O'Toole], Bugsy [Drake], Malia [White], and Max [Hagley]. Plus I have a lot of crew from the past 30+ years of working in the industry, and we stay connected too," Yawn replied.
Yawn recently reconnected with Christine "Bugsy" Drake during an Instagram Live to help Drake promote her table scaping book. That's when Yawn shared which three yachties would be on her dream team.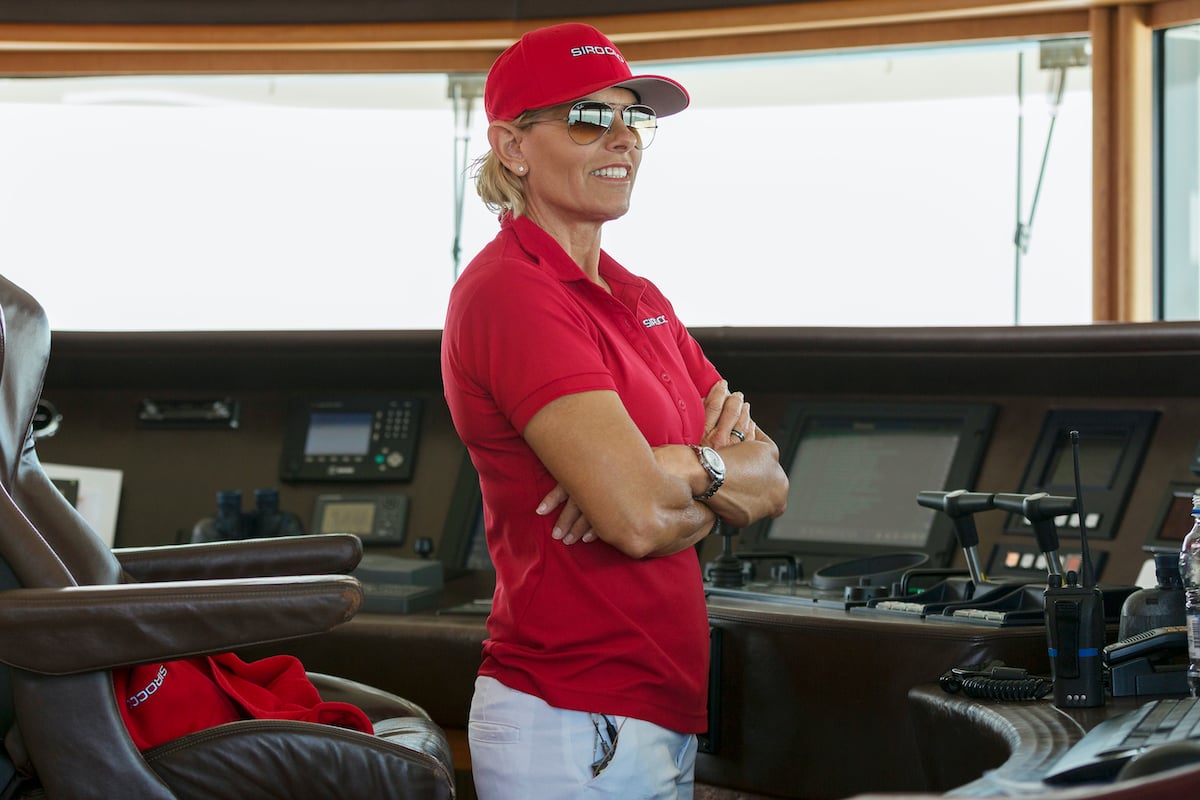 Captain Sandy talked about some of her dream team crew
Yawn, who has been a mentor to many crew members, was extremely proud that Drake published the book.
"You're just such a good human being and I'm grateful that we met," Yawn said to Drake during the Live. "I always say my dream team, you'd definitely be on it. Like if I ever go back to the real world of captaining, you know, just like get on a boat, I'd hire you, Max … I miss Max! People miss Max. You know what I mean? Max is so funny."
"You know, I just love Max," Yawn added. "And Wes, he's a great guy, Wes. There are some great people out there. So I feel blessed and I'm so proud of you with this book and I can't wait to buy it."
Yawn filmed season 5 with Malia White and was encouraged by White's initiative on deck. They had some moments of tension, especially when White's boyfriend joined the crew but they seemed to end the season on a high note.
While Yawn didn't list Colin Macy-O'Toole, and João Franco on her impromptu dream team list, she certainly seems to have a strong relationship with both crew members. She helped Franco launch his job as a captain. Plus when Macy-O'Toole tried to give his job to June Foster during season 4, Yawn wouldn't hear of it. She begged him to stay on board.
Captain Sandy is no longer in touch with these 2 crew members
While it's hard to keep in touch with every crew member, there are a few yachties where there's no love lost.
Chef Adam Glick, who seemed to be tight with Yawn off-season too, ended up throwing her under the bus when he joined Below Deck Sailing Yacht. He said it felt good to finally work for someone (Captain Glenn Shephard) who trusted him during the first episode of season 1.
"The key difference is that Glenn really allowed me to excel," Glick said on Watch What Happens Live with Andy Cohen. "You know, he just let me go. And he trusted me."
Host Andy Cohen wondered if that meant Yawn held him back. "Well no, but Sandy did question my abilities from time to time. Glenn never did and it will show."
And of course, former chief stew Hannah Ferrier and Yawn no longer speak. Yawn fired Ferrier after White shared a photo of Ferrier's vape pen and unregistered valium.