'Below Deck Med': Captain Sandy Shares the Real Reason Why She Chose the Location for Her Restaurant
Captain Sandy Yawn from Below Deck Mediterranean recently revealed why she chose the specific location for her new restaurant.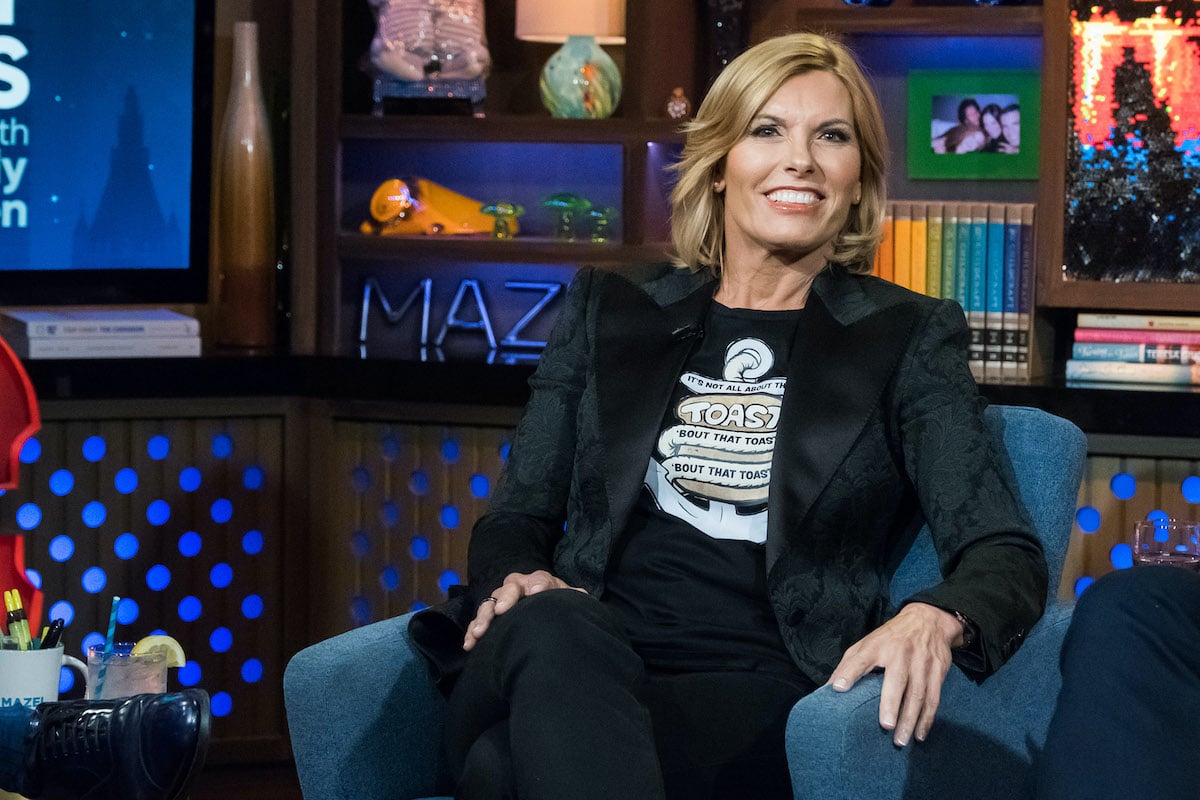 The historic firehouse she purchased in Jacksonville, Florida will ultimately become a restaurant. The firehouse is located near the Duval County Courthouse.  "Back in the day, when I was in court a lot, I used to walk across the street right after court – when I was very young and in trouble all the time – and I found to place to eat," Yawn shared with the Jacksonville Business Journal. "So, I thought the judges, the lawyers, the staff need a place to go for lunch."
Yawn previously opened up to Showbiz Cheat Sheet about the struggles she encountered as a young adult. She also offered more information about the restaurant she plans to open next year.
Captain Sandy had many encounters with the law
Yawn recently celebrated 32 years of sobriety but she shared that her path was rocky and filled with a number of run-ins with the law. "I was a mess," she told Showbiz Cheat Sheet last August.
"By the grace of God, I'm alive," she continued. "No matter how much money you have, it's not going to save your life if you are an addict or an alcoholic. And I was a major addict and alcoholic."
RELATED: 'Below Deck Med': Captain Sandy Celebrates 32 Years of Sobriety
Yawn also also jailed for driving drunk. "I always got bailed out," she said. Adding, she's not a convicted felon and never hurt another person. "But I could have killed someone," she admitted. "My life would be very different right now."
"I never really talked about my recovery," she said at the time. "I remember getting arrested for drinking and driving and was court-ordered to detox as a 17-year-old." 
Captain Sandy's restaurant has a name
The historic firehouse will ultimately be transformed into a new restaurant, "Maritime 618." Yawn told the Jacksonville Business Journal she chose the name for obvious reasons. The "618" is a nod to the restaurant's location at  618 West Adams Street. 
The restaurant is still in the early stages of planning. "We are currently in the process of obtaining bids from a number of local general contractors and hope to make our selection in the next four weeks," Yawn's partner Chad Quist said. "With the team complete, we will begin fine-tuning the design and securing the necessary permits to begin construction in January of next year."
RELATED: 'Below Deck Med': Captain Sandy's 'Larger Than Life Vision' Paves the Way for an Exciting New Venture
Yawn and Quist envision a multi-level establishment. This would include a restaurant on the first floor, along with a private club on the second floor. Patrons can also party on the rooftop lounge.
Yawn also said that she hoped to drive more marine traffic to the Jacksonville area with her restaurant. "Jacksonville is just this diamond in the rough that no one's every really discovered on the yachting side," she said. "Why don't we have more marinas here, more restaurants? The city of Jacksonville is to me the next Miami."