'Below Deck Med': Captain Sandy's 'Larger Than Life Vision' Paves the Way for an Exciting New Venture
As a superyacht captain, Captain Sandy Yawn from Below Deck Mediterranean always has to be two steps ahead. She has to consider the weather, anticipate the guests' needs, and have the inside track on the best and hottest locations.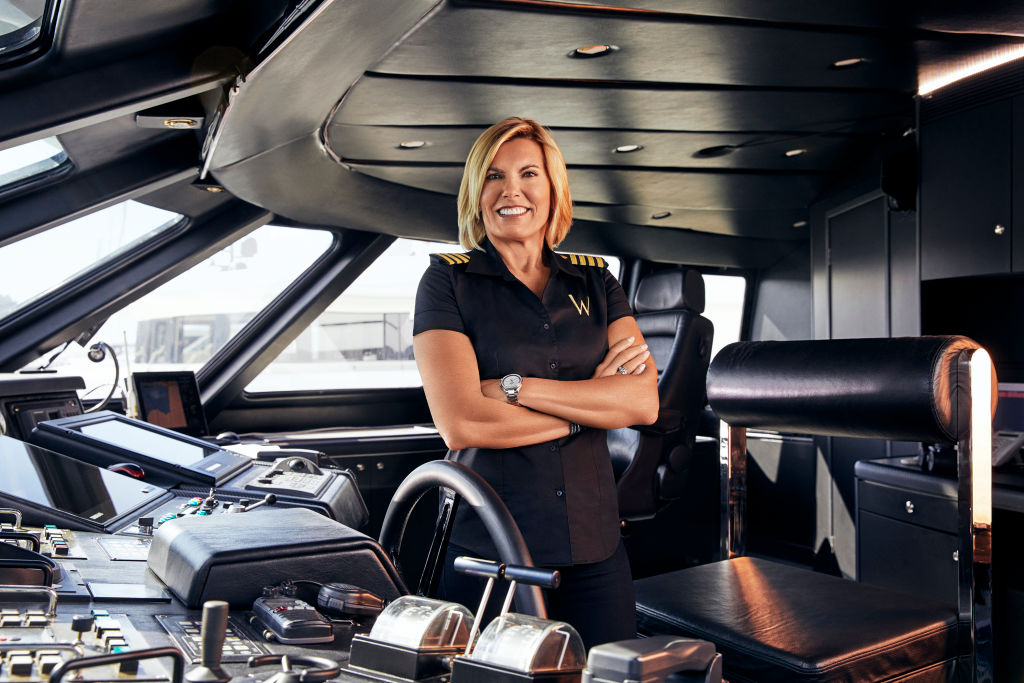 Yawn's intuition and vision are likely coming into play again as she looks to the future and what could come after Below Deck. As a result, she is laying the groundwork for a thrilling project that allows her to return to her home state of Florida.
Girlfriend Leah Shafer offered some insight into the future move. Shafer recently shared on Instagram that she purchased a home in Denver, Colorado. But she plans to only live there until her daughter graduates from high school in four years. Then she and Yawn are Florida bound. "We will be between LA and Florida," Shafer told Showbiz Cheat Sheet. Shafer is also considering business ventures in Florida as the couple looks to lay down roots.
Yawn is opening a restaurant in a historic Jacksonville firehouse
Yawn proudly shared the news about her purchase on Twitter. "Downtown JAX is becoming a Superyacht destination! The history is rich w a vibrant culture. I'm personally invested in the city. I just bought a 106 year old firehouse downtown to convert into a restaurant w a rooftop lounge. Now the journey begins!" she shared.
The journey will be a labor of love for Yawn. Her sister lives in Jacksonville and started a school in the area for children with autism. Yawn was likely looking at real estate in the area for a while and ended up scoring a great deal on the property.
She purchased the historic 7,600 square foot, two-story firehouse for $185,000, which was originally listed for $295,000, the Jacksonville Business Journal reports. James Angelo brokered the deal and said Yawn was the ideal buyer for the property. He said the firehouse, "is not a fit for your average investor" and "requires someone with vision."
He added, "This needs someone with a larger-than-life vision of what can happen. She's a person of great vision."
Girlfriend Leah Shafer also made a big purchase
Shafer also has a real estate purchase she is proud of and shared it on Instagram. She shot a video of her home in progress and revealed this was the very first home she's purchased as an independent woman.
"Bought my first place ever," she revealed. "This is the first time i've ever bought a home on my own. The end of July it will be done and brand new!! So exciting ! The workers invited me to take a look and it was so surreal."
"The Cabinets will be white and all grey white washed wood flooring, creating a happy peaceful sanctuary while we are in colorado," she shared. "It's been a long year waiting. Amazing the things you can do with focus and determination. Can't wait to show you all the final results and the sunsets here in parker colorado. Hard work WORKS @restoration.hardware
Then after Lolo graduates, (4 years) , Florida time!!!"