'Below Deck Med': Captain Sandy's Call to Norma Is Not a Production Plant – She's a Real Person
Below Deck Mediterranean fans may have thought that when Captain Sandy Yawn called "Norma" for help with replacing crew, she was talking to a producer on the phone – or no one.
But "Norma," Norma Trease, is a real person, who not only runs a crew placement agency, but she's also a serious force in yachting. She's close friends with Yawn and a huge Below Deck fan. Trease is also close with Captain Mark Howard and his family. She shared a moving and beautiful tribute to Howard after his death.
Captain Sandy is calling the real Norma on 'Below Deck Med'
Trease recently had a pretty good laugh hearing that fans think she's a production plant. "I love that," Trease said on the Gangplank Report podcast. "It's so funny, Adrienne, you're the first person that ever told me that anybody questioned whether Norma was real or not. And I think that's great. And I take that as a real compliment not only from Captain Sandy but from the production team at Below Deck."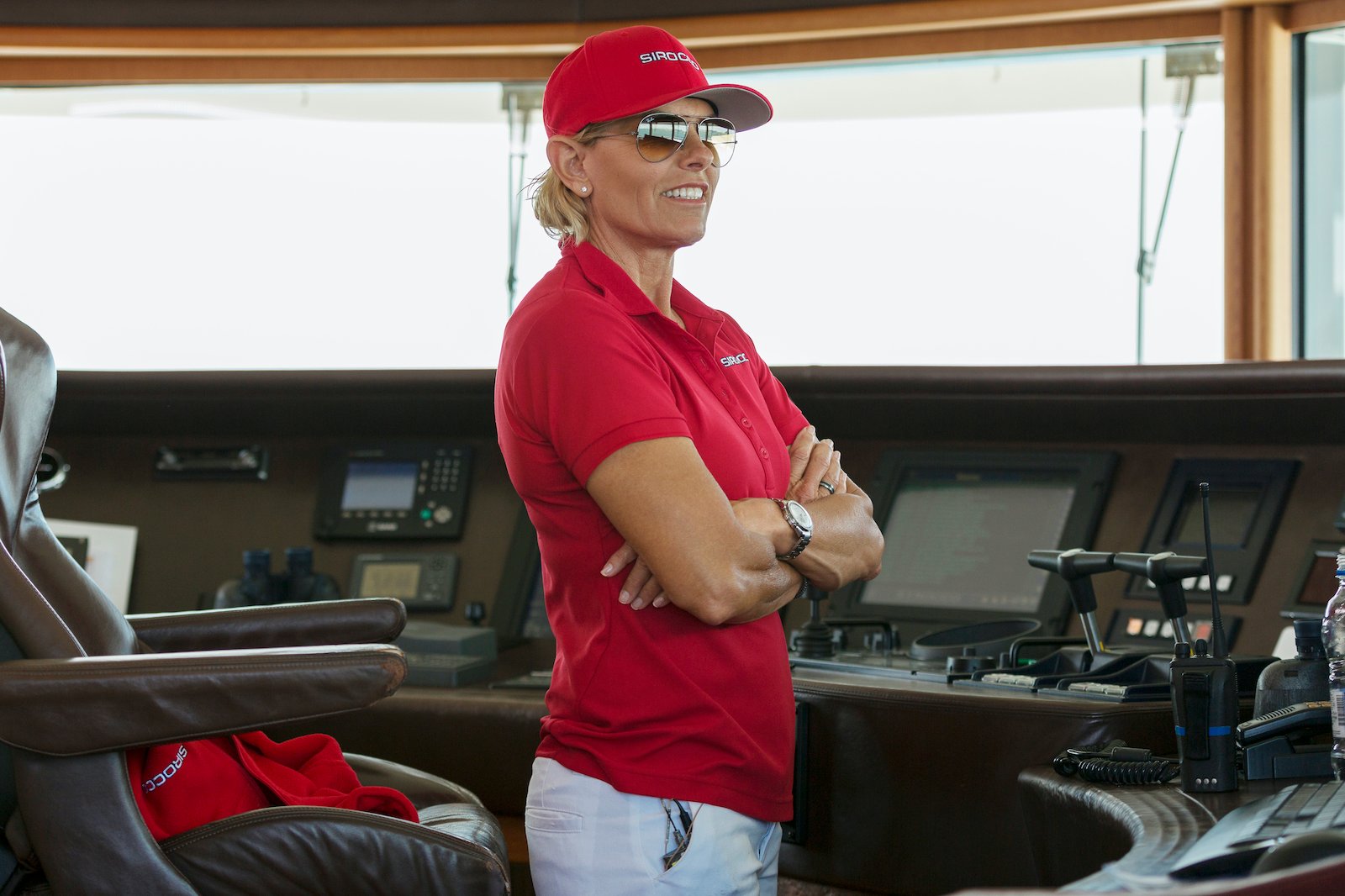 Trease also knows former Below Deck chief stew Adrienne Gang, who is also the podcast host. "I've done some work with them for Below Deck Med, some location scouting, some introductions of people and resources, especially in France, and the fact that they are willing to actually use my name on screen," she continued.
Norma Trease shared a funny story about Captain Sandy from 'Below Deck Med'
"The first time I saw it, oh my God and my husband and I laughed like crazy," she added. "I think it's funny. But you know, the reality is it goes back to what I was saying earlier. In yachting, it's easy to know a lot about different aspects of it."
She is also close friends with Captain Sandy from Below Deck Med. "And whether it's crew, whether it's other things, Sandy and I have been very good friends and professional colleagues and shipmates for over 20 years, and she calls me for all kinds of stuff. In fact, her nickname for me is 'Ask Norma.dot.com!' In fact, she owns the domain name and won't give it to me!"
While Trease and her husband laughed when she appeared via phone on-screen, some fans aren't convinced she's actually on the other end. "Norma is a dial tone," one person shared in a Reddit thread. "Production had all of this lined up and the calls for special evening entertainers, and replacement crew, are faked."
However, another person shared that Gang has said in the past that Trease is a real person. "In her AMA Adrienne said that there is indeed a real Norma, but she is not contacted for the BD charters like the producers would have us believe."
She also had some harsh words for a few media outlets
Trease discussed her background in yachting and her passion for the industry. She also shared that she is close friends with the Howard family and spoke to a few media outlets after he died. She expressed frustration with how his death was being reported.
"He had a tragic accident in his home and as in any case, when there's going to be an accident, of course, police had to be called and there's going to be an autopsy. And yes, indeed, that always leaves the question," she said. 
"And I think, unfortunately, the slightly insinuating tone, starting with TMZ and the other outlets was less than flattering and very unkind," she added. Trease wrote a heartfelt tribute to Howard on Facebook and hoped the media would follow.
"They spoke to me, TMZ called me and talked to me about him," she said. "And I gave those same kind of honorable, truthful, loving commentary. And told them what the outpouring of those sentiments had been towards Susan and towards all the many people that worked with him and loved him. Did they put any of that in those articles? No, they didn't."