'Below Deck Med' Cast Share What They Were Really Thinking When Chef Mathew Was Burned
The 'Below Deck Mediterranean' cast were worried that chef Mathew Shea would leave the boat or quit after he was burned while extinguishing a kitchen fire.
The Below Deck Mediterranean cast worried that chef Mathew Shea's burn meant he might quit or leave the boat again. Shea's burn came after he left the boat with a knee injury during the first charter and then briefly quit only a few charters prior. And while the crew was concerned about his wellbeing, many worried the burn would leave them high and dry – again.
Captain Sandy wondered, 'What next?' for the 'Below Deck Med' crew
Yawn looked stunned when she saw Shea's serious burn. He grabbed a flaming sheet pan in a rush to extinguish a kitchen fire. In a panic, he grabbed the pan with his bare hands and ended up with a second-degree burn on his fingers. "You know Mathew …," Yawn said during the Below Deck Mediterranean After Show. "Let's face it, his knee … he quits, he comes back. He succeeds and now he burns his fingers. For me, it's like, what next?"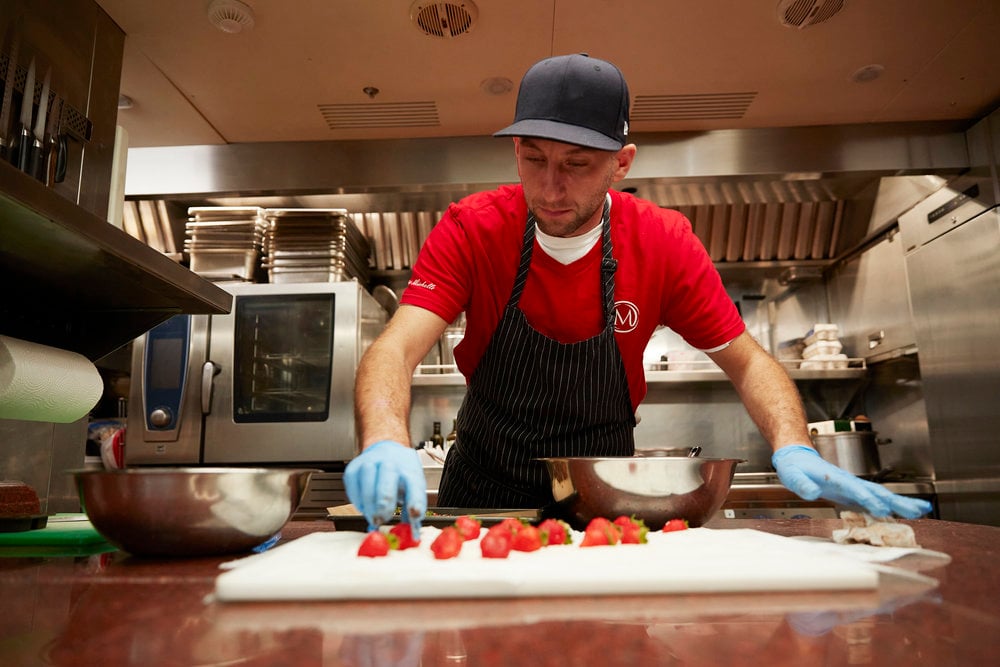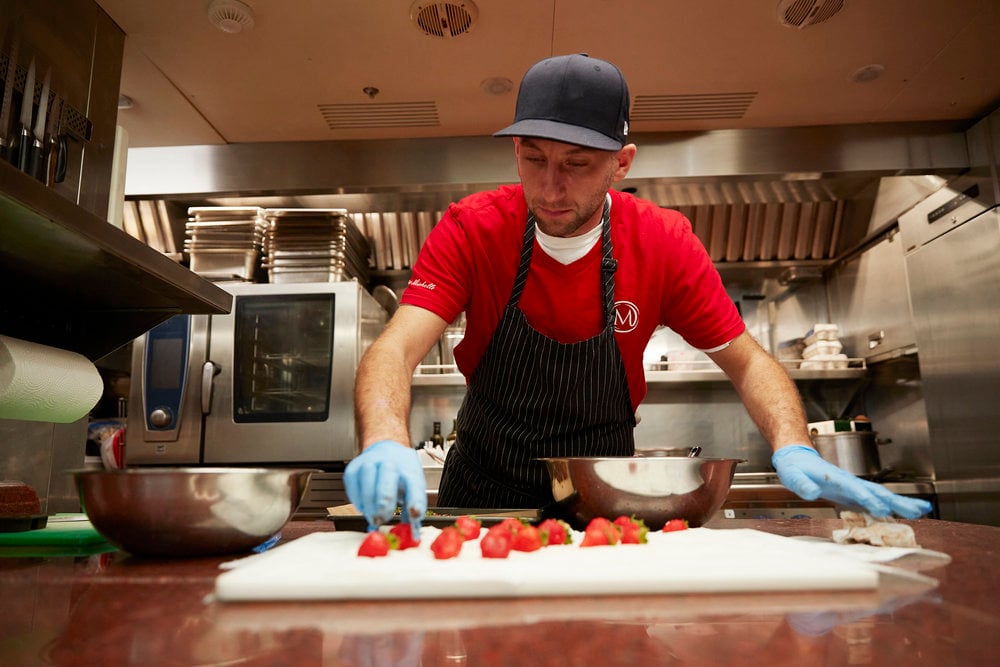 Shea said, "everyone was grossed out by [the burn]." Chief stew Katie Flood gasped when she saw it. But like, Yawn, she was also worried this meant Shea might have to leave. "I was definitely having PTSD from charter one," Flood admitted. "And I was like, 'Here we go, he's gonna quit again!' Like how many times is this guy gonna quit?'"
Chef Mathew knew the 'Below Deck Mediterranean' crew worried he might leave
Shea was dialed into the crews' concerns even though no one vocalized they were worried Shea would quit. "I was freaking out but after my knee incident on night one, getting a second chance after getting fired, the last thing I wanna do was leave or go to a hospital," Shea said.
He powered through, albeit in pain. "Luckily I grabbed it with my left hand," Shea said about the hot sheet pan. "If I had grabbed it with my right hand, that's the hand I grab a knife with. So I don't know if I would have been able to finish the season. There were blisters and I didn't wanna pop them right away or get them infected. The burn made nothing easier."
David Pascoe has a theory about why Chef Mathew powered through the burn
"At this point, worrying doesn't solve my problem," Yawn said. "I have to address my problem. So I have to find out if Mathew can still work. He said yes."
But deckhand David Pascoe said this time was different. "I think no matter what happened to him at this point, he was gonna stay regardless," Pascoe said. "Nothing was gonna stop him. Because he realized he was in a safe space with people who cared about him. And he wasn't going to let us down. Because before he didn't know us from anyone. We were just f–king people on a boat. It didn't matter."
"But obviously once he got to know us, he wasn't just it's just another job, f–k it," Pascoe continued. "He would have been letting down the family [laughs]."