'Below Deck Med' Charter Guests Had No Idea Chef Kiko Was Fired
The latest group of Below Deck Mediterranean charter guests genuinely enjoyed chef Hindrigo "Kiko" Lorran's food and were completely unaware that he had been fired during their charter.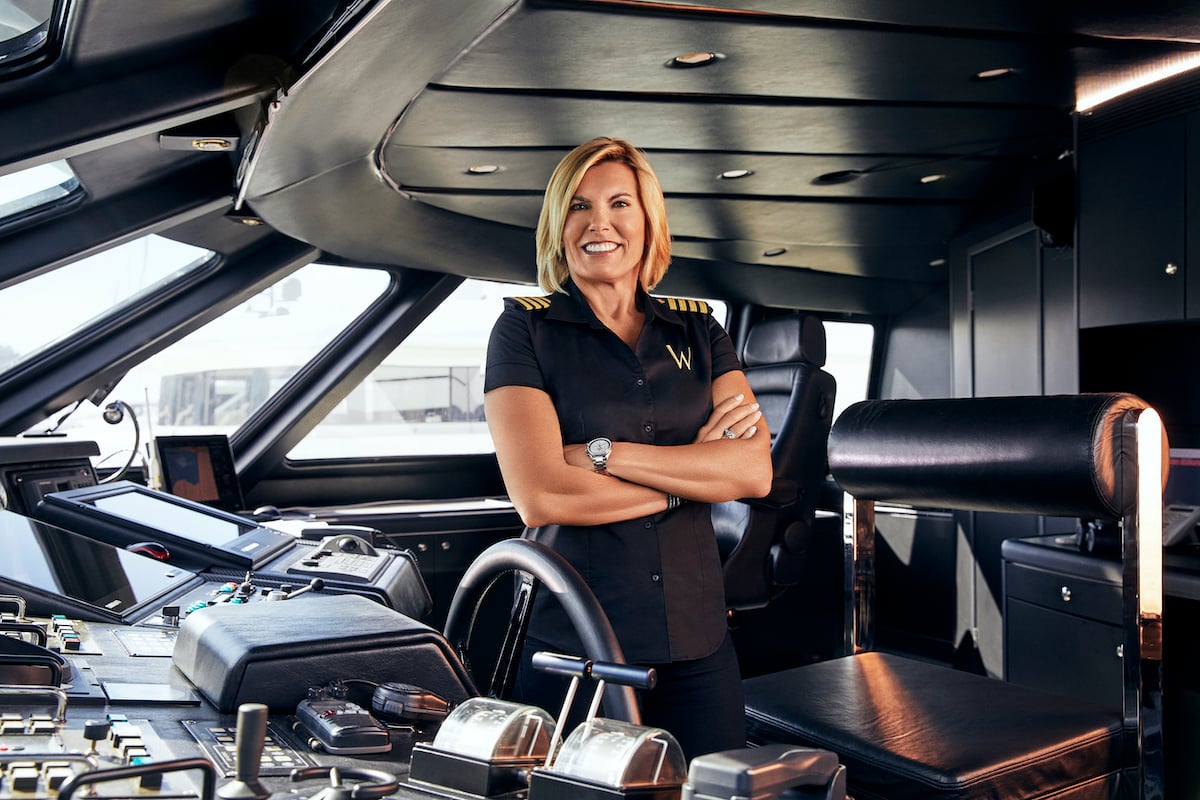 The group, dubbed at the "Southside_POV" said Lorran's fare was wonderful. But the guests were crushed when they realized what occurred "below deck" during their voyage. "Kiko," guest Crystal Foote told the team at Bravo Confessionals. "I mean, my heart is so filled with sadness. But it's bittersweet because we had such an amazing time with him."
"He cooked great dishes," Foote insists. "And they tasted very well. Like they were good, right? At the end of the day, he was so sweet and we're just so sad that that went down on our charter!"
That's when the guests said they had no idea that Lorran was fired and there was tension going on behind the scenes. "What you see from us is literally organic," guest Chris Lowe says. "We're in our own world. Our thought process is that we're having a great time, [so the crew] are having a great time too. We had zero clue what was happening below deck. Had no idea what was going on with Kiko and [Captain] Sandy [Yawn]."
The guests didn't feel like Captain Sandy hovered
"It would have definitely changed our outlook and our frame of mind if we knew what was happening," Lowe says. "We would have been affected by it, so it's good that we didn't see it." The guests insist if they knew Lorran was so distraught they would have been in the kitchen trying to consol the weepy chef.
The guests also didn't view Yawn as hovering when she would check on them and said they invited her to swing by for a chat. "I felt like it was that important to her that we enjoyed the trip," guest Karen Bramwell says. "I felt it was her being hospitable and wanting us to have a good time and enjoy." Guest Rich Bramwell piped in and said Yawn seemed like the host of the voyage and she was just making sure the guests were happy.
RELATED: 'Below Deck Med': Chef Kiko Is Living His Best Life
Karen Bramwell believes Lorran came out stronger from the experience. "I'm a firm believer that everything happens for a reason. Although it was a very sad situation, it's going to give Kiko a level of exposure that he didn't have before," she said. "So it's ultimately going to put him in a better place."
The guests don't think Captain Sandy deserves the online criticism
Yawn looked visibly shocked when she saw the "Vegas" themed fare, especially the nachos. Did her reaction sway how they ultimately tipped? "Overall yes you realize things could be better," guest Barbara Graham says. "But I think for us, it didn't allow us to shift our tip or how we felt about the crew in general. But I do believe, yeah, it definitely does sway people."
Karen Bramwell did not think Yawn's comment was a deliberate attempt to bash the crew. Rather, she viewed it as an opportunity to improve on the service. She never viewed it as a personal dig.
RELATED: 'Below Deck Med': Chef Ben Never Planned to Be a Yacht Chef
What about all the heat Yawn is receiving on social media? She's been dragged for being a micromanager and fans came down hard on her for firing Lorran. "Sandy is getting beaten up here," Lowe says. "I don't know how many of them have run a 200-foot ship. But there's a lot of responsibility there. She's not just sitting around watching the cameras, waiting for someone to do something wrong and then come out there and yell at them."