'Below Deck Med': Chef Ben Never Planned to Be a Yacht Chef
Although he's one of Below Deck Mediterranean's best yacht chefs, Ben Robinson revealed he didn't intend to be a superyacht chef.
Instead, he worked in restaurants while he tried to find himself after going to art school. "The money was just terrible," he told The Sun about working in restaurants after art school. "I was on like £12,000, which living on in London is an amazing struggle."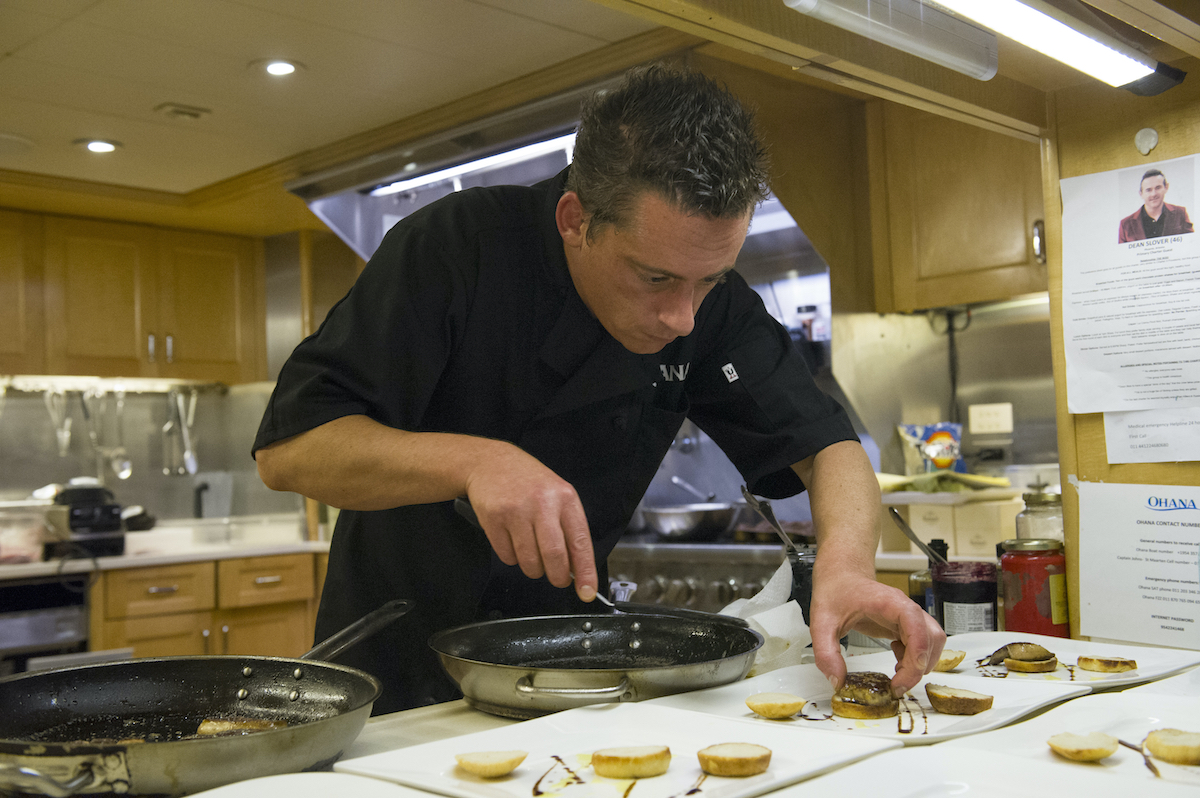 He bounced around from the city to the country in both the UK and the US. "I was being beaten up by these cities. My brother said why don't you just take a year or two and just chill out," he said. "I had grown up seeing yachts, so I thought screw it why not. I had nothing to lose – literally, I only had about $200." But he didn't start out as a yacht chef until one captain realized that Robinson had a talent for cooking.
From first mate to chef
"My life didn't actually get any better, there was just this dream of being a yacht crew member," he continued. "Then this caption took kindness to me, he thought I would be quite good and made me a first mate. I wouldn't have put me in charge of the steering wheel, but we didn't have a chef on board so I started cooking for the crew."
"The captain was slightly baffled by it because apparently I was quite a good cook," Robinson said. "I was a lot better at cooking than I was at washing boats."
RELATED: 'Below Deck Med': Did Chef Ben Introduce His New Girlfriend in a Recent Video?
"I think the captain took me by the ear and said 'I'm going to show you your new office' and he waltzed me through the boat," Robinson said. "He said 'you can't wash a boat to save your life, but you can cook. If you don't like it, get the hell off my boat'. I said I didn't really want to be a chef because it was too much work, but he didn't like that." Of course, the rest is history.
From chef to 'Below Deck'
Robinson also shared how he ended up being the first chef on Below Deck. "I had had a couple of drinks, I'm not going to lie and it was very late," he describes. Adding, "I wrote them this ludicrous email, and the next day I found the phone ringing. I was still in bed. This really animated guy from LA was on the phone, and I was just thinking 'what did I send last night?'.I ran to my computer and was like 'oh yeah'."
He did a life-changing Skype interview and was offered the position of the chef on the first season of Below Deck. "I got on the boat and everything was just so random," he recalled. "I had never even been on a reality TV show. I didn't understand the editing process or why there were so many cameras."
RELATED: 'Below Deck Med' Chef Says the Job Is Far More Intense Than What Viewers See (Exclusive)
"I just said just be yourself and be true to your craft," he said about doing the show. "There are moments when I probably should have reverted back to this motto, but I was too drunk."