'Below Deck Med': Chef Ben Robinson and Girlfriend Escape for a Quick Vacation
Chef Ben Robinson from Below Deck Mediterranean went public with his new relationship as he and his girlfriend Kiara Cabral escaped for a quick vacation.
Robinson shared on Instagram that the couple took a quick jaunt over to Naples, Florida for a luxurious hotel stay. Robinson lives mainly in Fort Lauderdale, Florida so a trip to Naples is only about an hour away.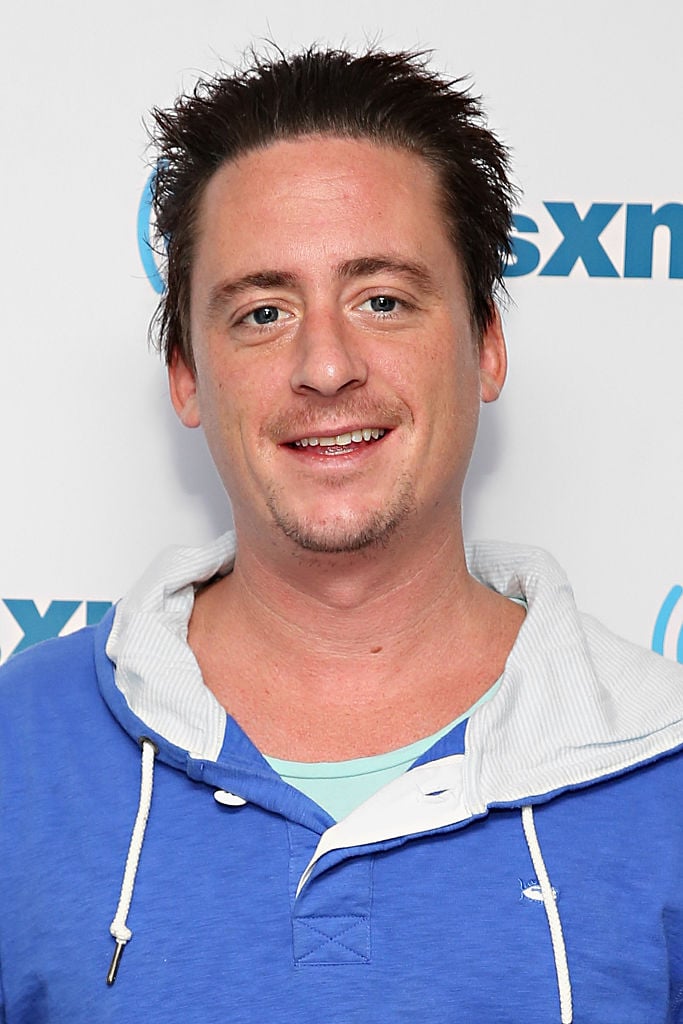 He shared that the couple felt pampered and gave a shout out to the resort too. "Thank you so much @laplayanaples for an incredible stay! Highly recommend this beautiful beach resort destination in Naples, Fl. Beautiful resort, amazing staff, all around an amazing vacation!" he wrote.
Comments poured in with many sharing they are happy for the couple. However, some wondered about his new girlfriend with a few fans making remarks about her youthful appearance. One surprising Below Deck alum set the record straight and offered her support for the couple.
Emily Warburton-Adams offers her support for the couple
Several people, including a few Below Deck Med cast members were thrilled to see Robinson so happy. "You guys look so happy 💋," Anastasia Surmava shared. Colin Macy-O'Toole also offered his support. "Great pics bud!!"
A few fans remarked on how young Robinson's girlfriend seemed. But Emily Warburton-Adams assured fans that Cabral just has some good genes. "Lovely pics 😍. Kiara's basically my age guys! Allowable .. xx," she wrote.
RELATED: 'Below Deck Med': Did Chef Ben Introduce His New Girlfriend in a Recent Video?
Warburton-Adams and Robinson dated while on the show and tried to make their relationship work on land. However, she lives in England, and Robinson resides in the U.S. They have remained close friends ever since.
Cabral also shared her love on Robinson's post. "Love you💕 and thank you again @laplayanaples for having us. We couldn't have asked for a better getaway❤️," she wrote.
The couple is happy in love
Cabral also addressed some of the remarks about her age on her Instagram too. "I'm 26 years old and he is 39. That was joke because I am getting a lot of hate for looking young… I am with ben because I love him and that is it," she wrote.
The couple has likely gotten closer over the past few months as they've hunkered down together with her dog in Fort Lauderdale. Robinson and Cabral shot a funny "quarantine" video where she was featured pouring a (big) glass of wine. Robinson wrote a catchy rap and jokes about how "since quarantine, she's so mean." He nods to Cabral, who is standing next to him in the kitchen pouring a glass of wine. She says, "He's so mean" and then proceeds to drink directly from the bottle.
RELATED: 'Below Deck Med': Jamie Jason Describes 'Unfathomable Depth of Love' for Chandler Brooks
She's also behind the camera when he shoots his Friday pizza-making Instagram parties. Plus they share her adorable dog Moofy who gets to go on shopping trips and car rides.
Cabral shared a video of Robinson driving in town holding Moofy. "Oh sh*t," he says because he's holding the pup and steering. Moofy also hits the local grocery store for a big night out. "Date night," Cabral joked on Instagram along with a photo.