'Below Deck Med': Chef Ben Says This Is the One Problem He Had When He Worked With Kate Chastain
Chef Ben from 'Below Deck Med' says he had one problem when he worked with Kate Chastain.
Chef Ben Robinson from Below Deck Mediterranean has worked with chief stews, Hannah Ferrier and Kate Chastain. While he says he enjoyed working with both chief stews, he asserts that reality television has changed Ferrier the most.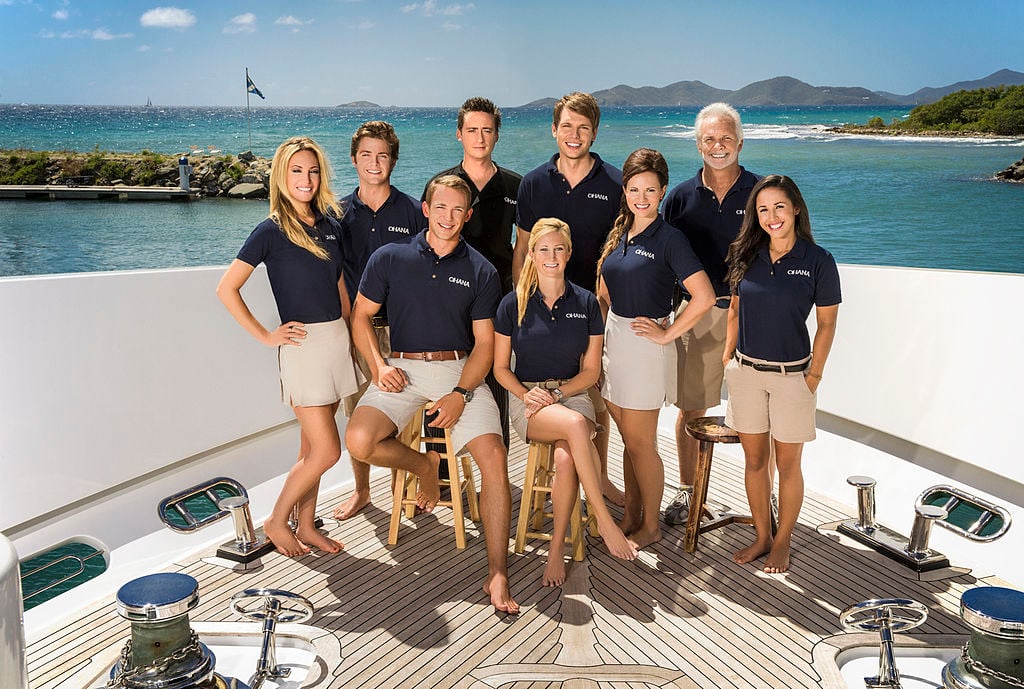 "She's a lot of fun,' Robinson said about Ferrier to Bravo's The Daily Dish podcast. "I do think reality TV does kind of change people a little bit. I think that it's probably changed Hannah more than Kate."
He says Chastain is a little tougher on him than Ferrier too. "In a personal setting, Kate is probably a little tougher on me because we're very close, we're both Capricorns, we know how to piss each other off. And it's a lot of fun. Hannah, I think she tries to be tougher in the field with me and it's not going to work for her, ever." While he seems to have a good vibe with Chastain there is one area in the workplace that didn't flow where Robinson is concerned.
He'd love to have better communication
When Robinson was assembling his "dream team" he told Bravo's The Daily Dish he'd love Chastain to be on his team but one problem existed in their working relationship. "One thing with Kate is she didn't really communicate well with me. And I realize that it's not an agenda for her, but it does help me out. I think we could get over that hump, so definitely Kate."
This isn't the first time Robinson shared that he didn't think that he and Chastain communicated. In 2016, he told Bravo's The Daily Dish he became frustrated with the lack of communication from Chastain. "I think I put up with a lot more on previous seasons, and I never thought Kate was a very strong communicator."
However, "And unfortunately, that is her job, to communicate with me on behalf of the guests," he continued. "And I think it just really did piss me off quite a lot. It's 6:30, and I didn't know what time dinner was. It's really not that hard to sort of figure out what time dinner's gonna be and sort of [structure] the guests and let the chef know. I think I probably flew off the handle a few times. It didn't get any better. It probably made it worse, actually." 
They are bonded through this experience
Several Below Deck crew members have shared that the show creates a bond, not only between crew members within a single season but throughout the franchise.
"I created brotherhoods and sisterhoods with everyone I ever worked with on the show. We're all part of a family really, aren't we? We've gone through something quite exceptional in our lives that a lot of people will not experience," Robinson told Bravo's The Daily Dish. "It's almost like going through a battle with someone," he shared. "We're blood brothers. We have remained in contact and they'll always be special people in my life."
However, according to Chastain, she and Robinson may be a little more than part of the brotherhood. She told host Andy Cohen on Watch What Happens Live that Robinson was her favorite cast member.  "And that might be because we had sex," she joked.