'Below Deck Med': Chef Kiko Admits Exhaustion and the Cameras Pushed Him to the Brink
Chef Hindrigo "Kiko" Lorran from Below Deck Mediterranean admits that the combination of pure exhaustion with being filmed nonstop pushed him to the brink.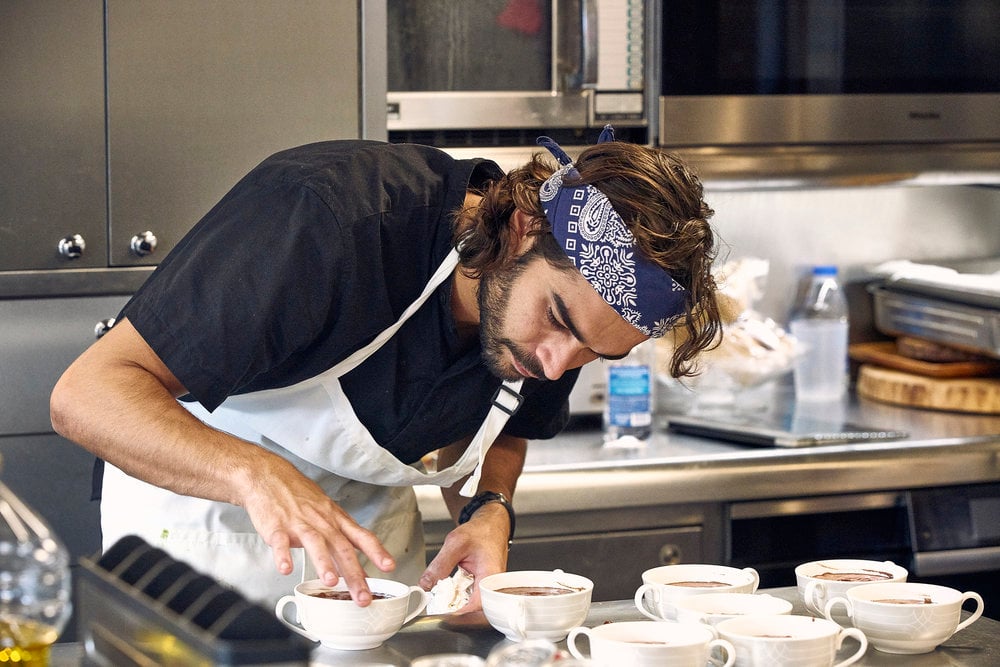 Lorran was filmed commanding the kitchen like a boss during one charter. But then he seemingly fell apart during the following charter. The more he was pressured to perform, the harder it was for him to deliver. He shared on a number of occasions on the show that the tension messed with his mojo, which ultimately led to Captain Sandy Yawn having to fire the sunny chef.
During a heartbreaking episode, Lorran is heard sobbing inside his cabin after he was fired. He appears the next day after little to no sleep, clearly spending the night in tears. Unlike chef Leon Walker, who was fired for different reasons on Below Deck season 3, Lorran finished the charter and made the guests happy.
Chef Kiko cites extraordinary circumstances
Lorran received an outpouring of love on social media. Many fans reacted strongly about his departure and Lorran made a statement on Instagram about his exit.
"[Don't] blame the other crew members for me leaving the show," he wrote in his post. "A chef is responsible to make his own decision, I was so tired and I did a couple of right and a couple of wrong things, the pressure and the cameras made me [lose] my mind. In normal circumstances that probably would not happen but it did."
RELATED: 'Below Deck Med': Chef Kiko Is Living His Best Life
He wanted fans to understand that he takes full responsibility. "So I have to say that was on me," he continued. "I hope I can still make you guys smile here and also inspired you guys with my food, personality, and adventures 😁, it's been amazing time and I feel so blessed in this world and I'm so So So happy with you all. I can't believe that I have so many great fans😂 thats is amazing."
He thanked fans for all their love and support
Lorran is well aware of the significant fanbase he's created in a short time.  "I just wanna say thank you so much for all the support and I love what you guys are sending to me," he shared. "I can really feel this amazing energy! Also I hope I could represent my country, all the latinos and hard workers around the globe, life is not always easy for us. So when we have an opportunity we take no matter what👊💪.."
He is also thankful to have the opportunity to be on the show. "Thank you so much @bravotv and @51minds for this opportunity and experience, in the show I could see what I am really good in and be more confident and also I could see where I need to improve to be a better chef and also a better person."
RELATED: 'Below Deck Med': Has a Fired Chef Ever Left Mid-Charter?
Lorran hoped that viewers and fans can take the high road too. "Spread the love guys not hate that's the message I wish to send to you all!" he added to his post. "We are humans let's try to be Angels.(so cheesy😂😂) Love you guys. God, Jah, buda, Allah whatever you believe bless you all!"