'Below Deck Med': Chef Kiko Shares the Recipe for His Signature Dish, but What is Moqueca?
Below Deck Mediterranean viewers were introduced to a Brazilian favorite, moqueca thanks to chef Hindrigo "Kiko" Lorran.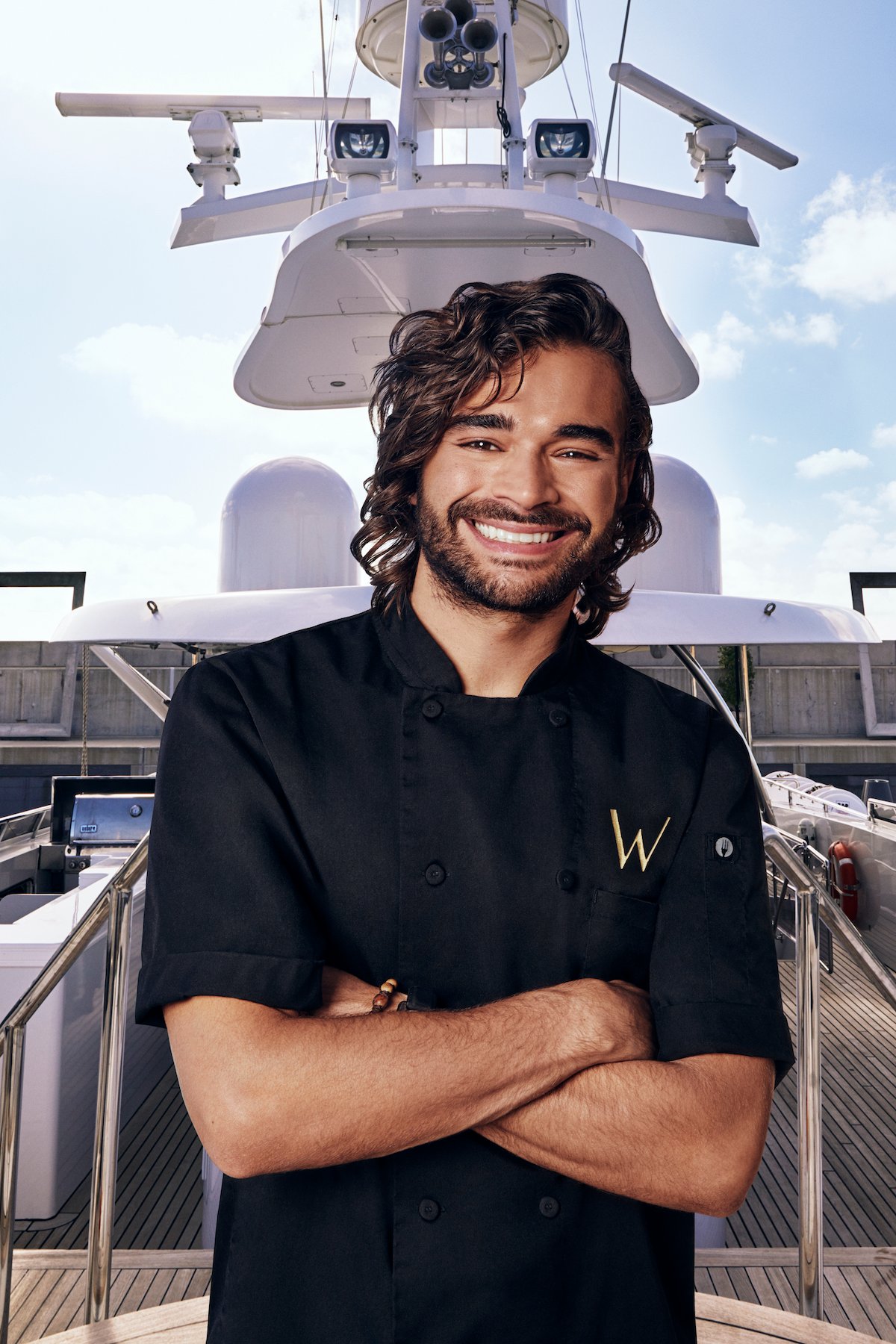 Lorran shared on the show that moqueca is a favorite from his home country of Brazil. "Is Moqueca what you guys want 🤪😁😋? This is my recipe from my cookbook, for any other delicious recipes check out on my website and get my book for only $4,99 as ebook and have fun my friends, isssaa love you all ❤🤙😎www.thesurferscookbook.com," he shared on Instagram, along with a snapshot of the recipe. 
When viewers were first introduced to moqueca, Lorran explained it was a Brazilian fish stew, but what is the origin of the dish?
Moqueca comes from an ancient recipe 
The specific history of moqueca comes from tales told by chefs in Salvador, Tasting Table shared. The recipe was likely created 300 years ago using fish caught locally with available coconut milk. Palm oil was introduced to the dish coming from Africa via slave trade. "Some people say it was from [even] before that, from the Indians," Brazilian chef and cookbook author Andre Lima de Luca told Tasting Table. "It's so old that I can't say if it's Indian, African or if this started in Bahia or in Spirito Santo. There are too many theories about it." 
One cafe shared what it believes is the dish's lineage. "Moqueca is a heritage Brazilian dish with a lineage that goes back well over 400 years," according to Cafe Carmo. "Hailing from a region now delineated the state of Espirito Santo on Brazil's central coast up to the Northeastern states of Bahia, Pernambuco and Para."
"Its origin most likely derives from a method of cooking used by indigenous Brazilian Indians called moquém in the Tupi language, simply referring to fish or meat, tubers, vegetables and fruits wrapped in leaves then slowly roasted over a fire. This method of preparation allows the ingredients to cook in their own juices, creating a flavorful and more nutritious result than simply roasting over an open flame." 
Chef Kiko calls it 'amazing' and 'exotic'
Lorran discussed the dish when he appeared on Watch What Happens Live with Andy Cohen. He was asked to "defend" his dish and share why he loves it so much. "I make moqueca every day because it's just amazing," Kiko gushed. "It has a lot of [of] flavor. It's [an] exotic plate. I think it's really good."  He added then it was amazing and exotic. 
His mother taught him how to make moqueca and he's actually made it for a date a few times. Lorran shared his recipe on Instagram. But what are some of the general ingredients? 
Food & Wine suggests cooking the dish in a Dutch oven as it was originally created in a clay pot. Ingredients include shrimp (but chefs can add other seafood), onions, carrots, celery, garlic, tomatoes, peppers and cilantro. Don't forget the coconut milk and chile. Lorran shared that the dish cooks pretty fast and is surprisingly low in calories.