'Below Deck Med': Chef Mathew Had the Worst Burn Ever on the Show – 'It Was All Black on the Surface' (Exclusive)
Chef Mathew Shea from 'Below Deck Mediterranean' said he experienced the worst burn in his culinary career on the show and explained how it happened.
Chef Mathew Shea revealed he endured the worst burn in his culinary career on Below Deck Mediterranean, adding that he was in so much pain, he didn't realize his body was briefly engulfed in flames. He told Showbiz Cheat Sheet about how he was burned and some of the dangerous elements that contributed to his hand becoming almost completely charred.
Chef Mathew only thought about containing the 'Below Deck Mediterranean' fire
Shea said despite being in pain, his first thought was to make sure the boat didn't catch on fire. "The first thing was to just get the fire out," he recalled. "Spoiler alert, the boat doesn't burn down."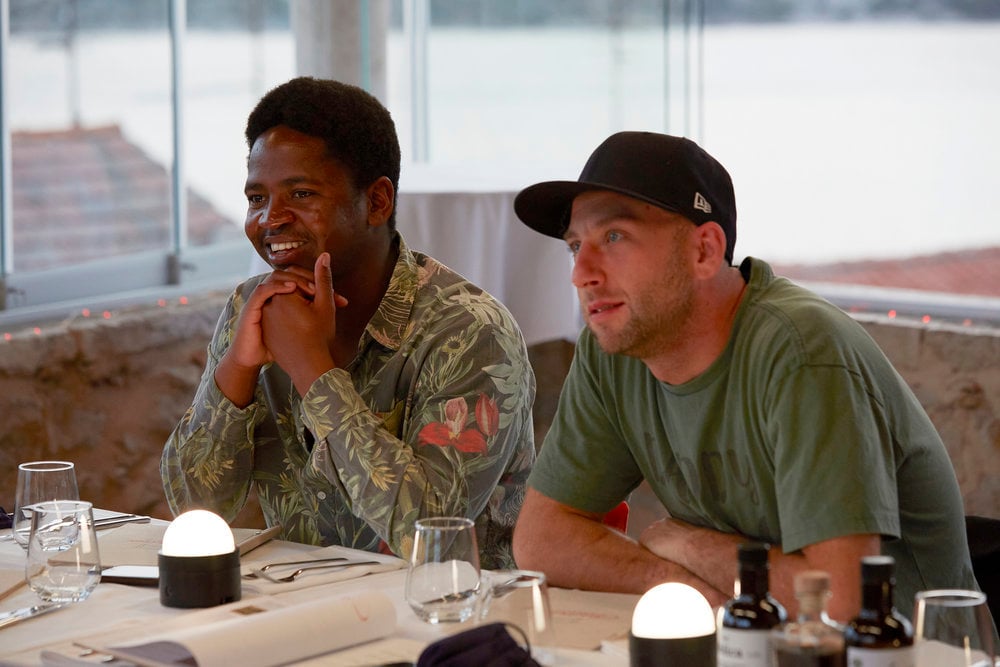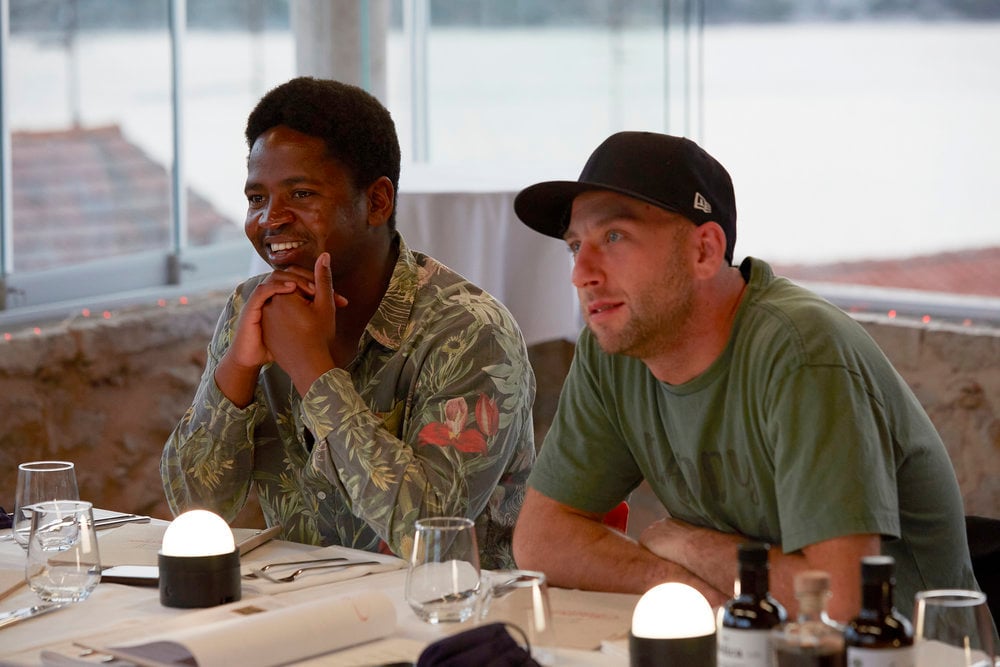 He said the pain set in once the fire was extinguished. Shea is shown throwing a sheet pan engulfed in flames into the sink. But the pan isn't the only thing on fire as cameras capture flames shooting off of Shea's back too. "I burned my finger pretty bad," he tells Captain Sandy Yawn. She looks shocked when she sees the extent of the damage.
Chef Mathew didn't realize he was on fire on 'Below Deck Med'
"It was my second fire, which is embarrassing," Shea told Showbiz Cheat Sheet. He said the trailer was shocking because he was unaware that he was on fire too. "I didn't see that until I saw the trailer," Shea said.
He shared what he was cooking at the time. "I had a sheet pan on the burners and I was frying something," he recalled. "And I had a paper towel on that. I should have just had a baking sheet as a drip tray. And the [stove] knobs kept turning. I don't know, like every time you would bump into them, they'd go to high heat. So the burner was on beneath the pan that had a paper towel on it and the paper towel caught on fire." Because Shea needed to act quickly, he grabbed the flaming pan with his bare hand. "I just grabbed the pan with my hand and brought it across the kitchen and put it on the sink."
What did Chef Mathew think when the relief chef showed up on 'Below Deck Med'?
Shea said the injury needed medical attention. "Yeah, it was all black on the surface," he said. "I kept it in an ice pack for a while. Yeah, it was gnarly. And I'm a hypochondriac [laughs]. First the knee thing! Knee 2.0."
He laughed thinking about how many people were injured this season. "Dave [Pascoe] fell, [Mzi] Zee [Dempers] is always falling," he laughed. "I'm always burning myself."
While Shea couldn't disclose much, he did touch on the fact that the relief chef shows up on the boat. Shea looks shocked when the chef arrives in the crew mess. "I didn't really think about it until I met him," Shea said about the chef coming in, who was originally supposed to replace him. "And I just felt bad. He had been in quarantine for so long. And I get a second chance. But if I was in his shoes, I would be disappointed. So I was feeling for him, you know? Yeah, it was awkward meeting him."
Below Deck Mediterranean airs on Mondays at 9 p.m. ET/PT. New episodes are available on Peacock one week early on Mondays.