'Below Deck Med': Chef Tom Experiences One of the Weirdest Guest Encounters Ever
Chef Tom from 'Below Deck Med' has an extremely odd encounter with a charter guest.
Chef Tom Checketts from Below Deck Mediterranean experiences probably one of the craziest charter guest encounters in the history of the series.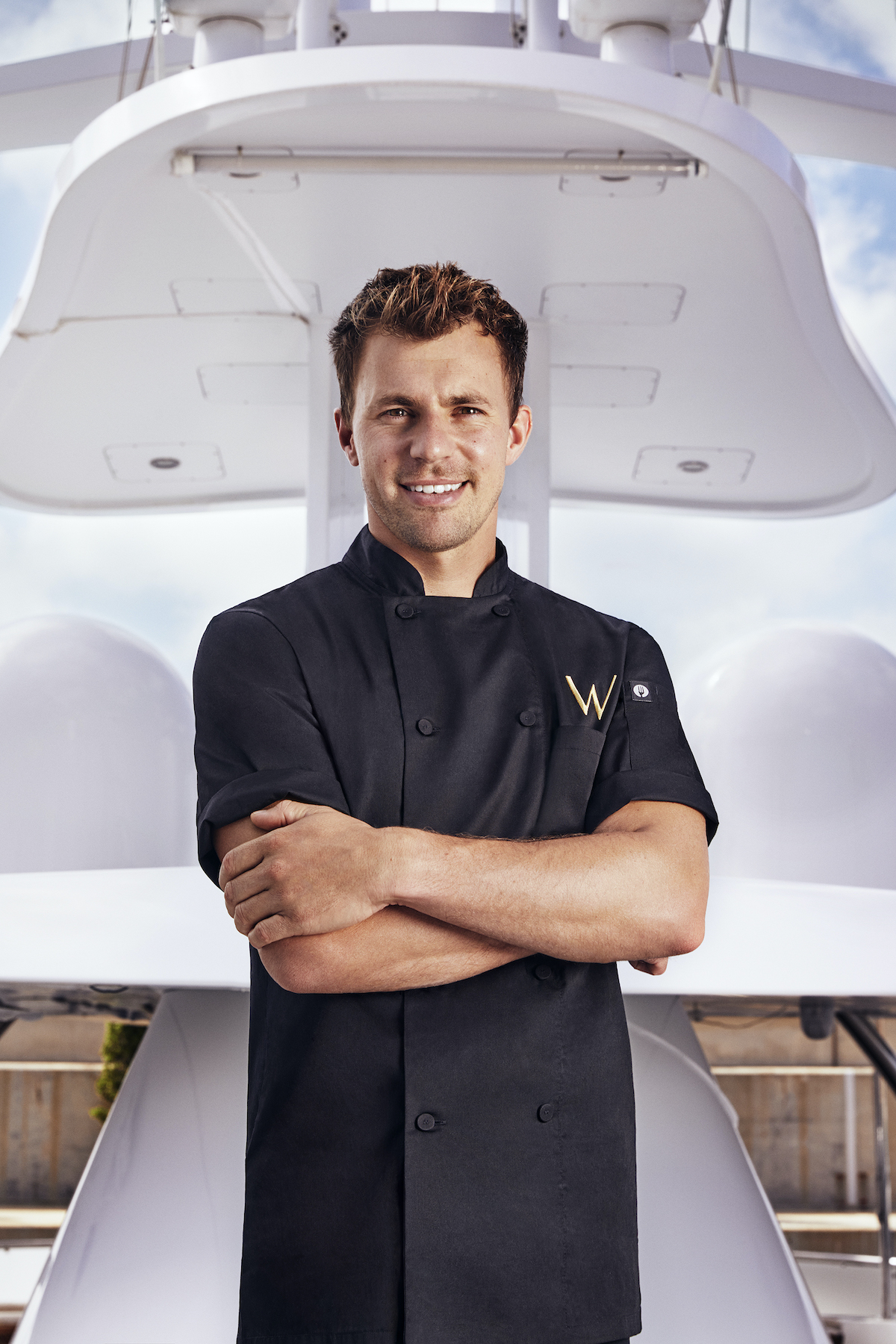 A male guest parks himself outside the galley kitchen and uses his phone to film Checketts while he is cooking. But that's not the craziest part. He then lobs a shady joke Checketts' way, which has girlfriend Malia White giving the guest some serious side-eye.
To top it off, the guest doesn't get Checketts' name right and calls him "Tim" while filming him. All of this goes down as Checketts admits the job is extremely stressful and he's starting to feel a little flustered.
Chef Tom is feeling flustered as the guest lurks in the kitchen entrance
Checketts is seen working with a piece of fish in a preview clip. He admits the job is stressful and he's feeling flustered as White helps in the kitchen. "I'm starting to kind of feel flustered," he admits in a confessional. "I think the job itself on yachts in general, not just in the galley, there's a lot of stress already. And a lot of drama already."
"You don't need any unnecessary stuff," he continues as cameras capture the charter guest, clad in a towel and swimsuit lurking in the entranceway. "And today, there's been a lot."
The guest appears to notice the cameras capturing him holding his phone up, filming Checketts hard at work. The man seems to be spying on the chef and makes eye contact with the camera. He backs away perhaps trying to hide.
The weird encounter gets even weirder
Checketts seems to cut himself while chopping. He mouths an expletive as White is heard greeting the guest. That's when the guest addresses White. He decides to continue filming Checketts but is now more overt with his actions.
"You gonna make a good meal, Tim?" the guest asks Checketts. Checketts looks a little stunned but politely smiles and tells the guest he hopes he's going to deliver. That's when the guest asks about Checketts' home country. Checketts tells the guest he's from the U.K., which is when the guest thinks it is time to tell a shady joke.
"An Englishman comes home and he finds his wife in bed with two other men," the guest says. "What did he say?" Checketts still looks slightly stunned, politely smiles, and says he doesn't know. The guest responds, "Hello, hello, hello." As Checketts forces a chuckle, White looks annoyed.
The shady joke doesn't land
The guest realizes the joke didn't land so he decides to review it. "The Englishman sees his wife in bed with two other men … how many people are there?" he raises three fingers and then repeats the triple greeting. "You still don't get it," the guest says shaking his head. "It's an American joke and we're making fun of the English."
Checketts keeps his cool and chuckles as he gets back to work. But in a confessional, he admits the encounter was bizarre. The guest then says to him, "Goodbye, goodbye, goodbye."
As the guest descends the stairs, Checketts says to White, "Are they trying to be awkward? Because they obviously are."