'Below Deck Med': Chef Tom Is Melting Down Already
Chef Tom from 'Below Deck Med' may not be as chill as he was during the first episode.
Despite his mild-mannered exterior, chef Tom Checketts from Below Deck Mediterranean is already feeling the heat as he encounters one disaster after another in the kitchen.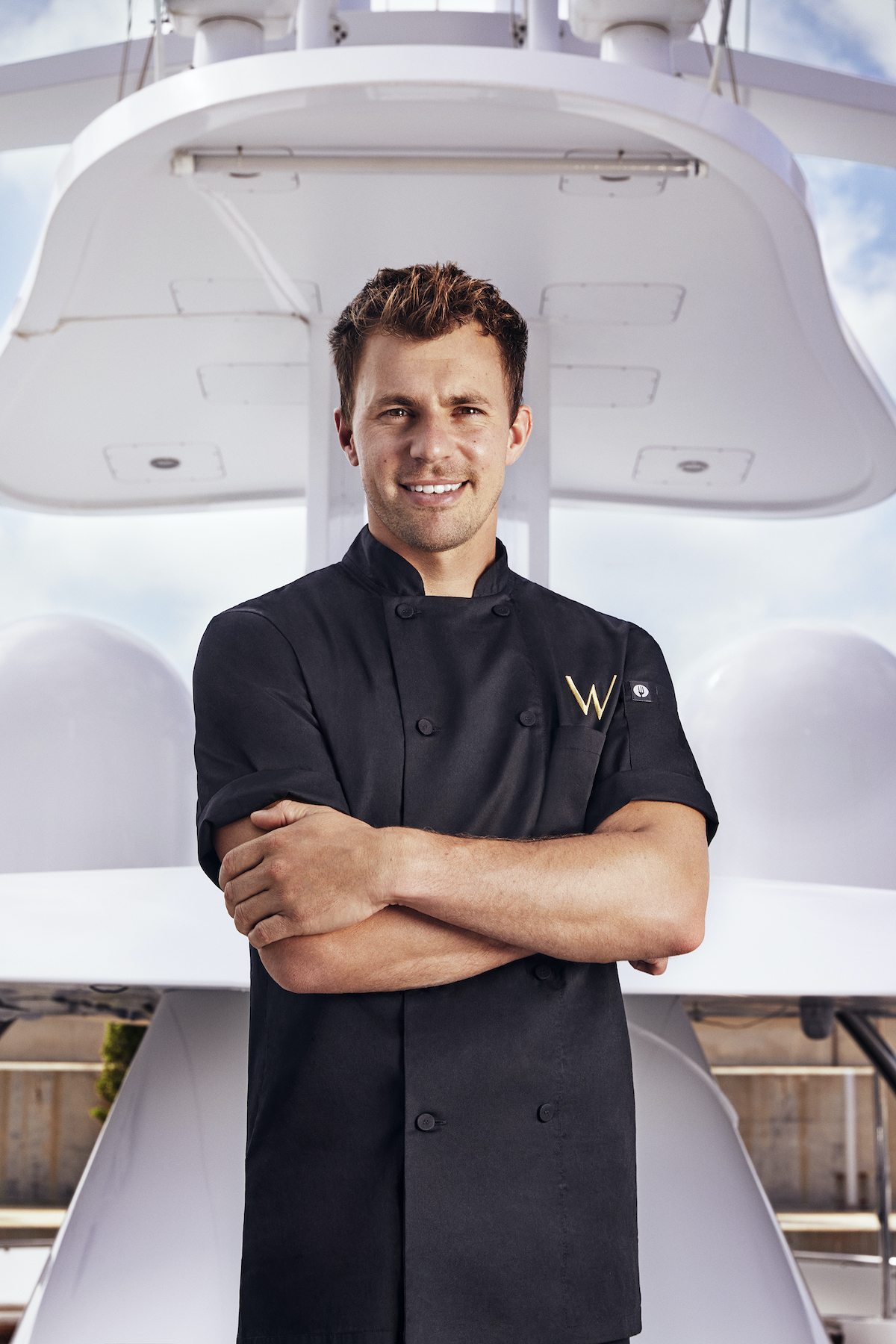 Cracks begin to form when small things occur. A broken spatula. Having to shuck oysters without an oyster shucker. "I think this is probably the roughest situation that Tom could have been thrown into," bosun and girlfriend Malia White says in a confessional. "I'm pretty nervous. Like I feel like I'm going to be very protective of him."
While he seems a little stressed, Checketts finally breaks down when a last-minute birthday cake request is made. He plays it cool when chief stew Christine "Bugsy" Drake delivers the request but vents to White. But that's not the last time Checketts loses this charter.
Chef Tom is already getting exhausted
Checketts tells White he found out about birthday cake only 30 minutes ago. He laughs but feels the pressure inside. "You could potentially make anything last minute," he says in a confessional. "But it's not necessarily what you're capable of. And it reflects on you then as a chef." He worries the cake won't be ready in time and shares this with Drake.
Later in their cabin, Checketts comes clean to White. "This is bullsh*t," he says. "Have a f**king birthday cake last minute. With just three hours to go. If you're allowed to cook exactly what you want to cook and they don't change anything, then the job is hard enough."
"There's this element of let's f**king wind the chef up," he says to White. "We've got one f**king chef and he's cooking for the crew and what, he's not entitled to a break? I don't know, whatever. This is bullsh*t." White looks stunned and concerned as Checketts then departs the cabin.
Does Captain Sandy have another chef problem?
Dinner service doesn't go much better. The guests complain that the oysters had shells in them. But when the seafood comes back because it was "too raw" Checketts has had enough. "Too raw?" he asks Drake. "It's fully cooked, it's poached." He begins to curse.
He continues to curse observing that the food has been cooking for two hours. White stands by silently while she dries dishes. But Checketts seems to suddenly get flustered. He looks for a potato but the only potatoes he can use are raw. "F**king potatoes," he says as he tries to get Drake to leave the kitchen. "I'll get a f**king raw potato," he says to himself. "Where am I going to get a potato cooked now?"
"This isn't what I thought I was signing up to when I came to visit Malia and was offered the job," he says in a confessional. "What's the point of me being on the boat if it's not going to be right, what I serve?"
White takes him aside. "This is bullsh*t and suicide," he tells her behind closed doors. She tells him lunch was amazing but he reminds her it was a challenge. "I'm good at what I do. I don't need to prove it. I've made a f**king big mistake. I've got way too much self-respect to do this."
Checketts continues to travel on rough seas this season. Season previews show Yawn telling White to stay out of the kitchen but White says Checketts is going to leave the boat. Yawn also confronts Checketts over frozen fish. "I'm not gonna do this," she say storming away.